Georgi Rusev debuted his new 'snatched' look after getting plastic surgery and people have a lot to say about that. The Darcey and Stacey star revealed that he got facial fillers in his cheeks and jawline. Fans believe he has had more than that, including Botox and a nose job. Some of them think that Georgi Rusev got plastic surgery ahead of the wedding at Darcey's insistence.
Darcey Silva and Georgi Rusev had a very tumultuous relationship which didn't seem healthy in the slightest but it was entertaining, nevertheless, to watch their drama on the screen. The reality television series Darcey and Stacey was a guilty pleasure of many because of toxicity in part. Not many thought that their relationship would end in marriage. Imagine how shocked they are now that the couple has finally tied the knot with each other after calling off their engagements two times in the past.
Also, you might not believe it but fans were more shocked to see the new look that Georgi Rusev debuted recently than they were to see that he was married to Darcey. So, yeah, folks, Georgi's all snatched now and before people could make any speculations, he himself revealed that his new appearance is due to plastic surgery. He candidly shared that he had fillers on his cheeks and jawline. Fans think there's more to his face than just fillers. Let's talk about it!
Previously, we touched on the plastic surgery efforts of Breckie Hill and Sinitta.
Georgi Rusev's Plastic Surgery: He's Got That Snatched Look Which Has Got Fans Talking!
Georgi Rusev (@georgirusev.tv) has been very open about having plastic surgery, sharing that he has had facial fillers on his cheeks and jawline. He has shown himself getting Botox and fans think he has had a nose job as well.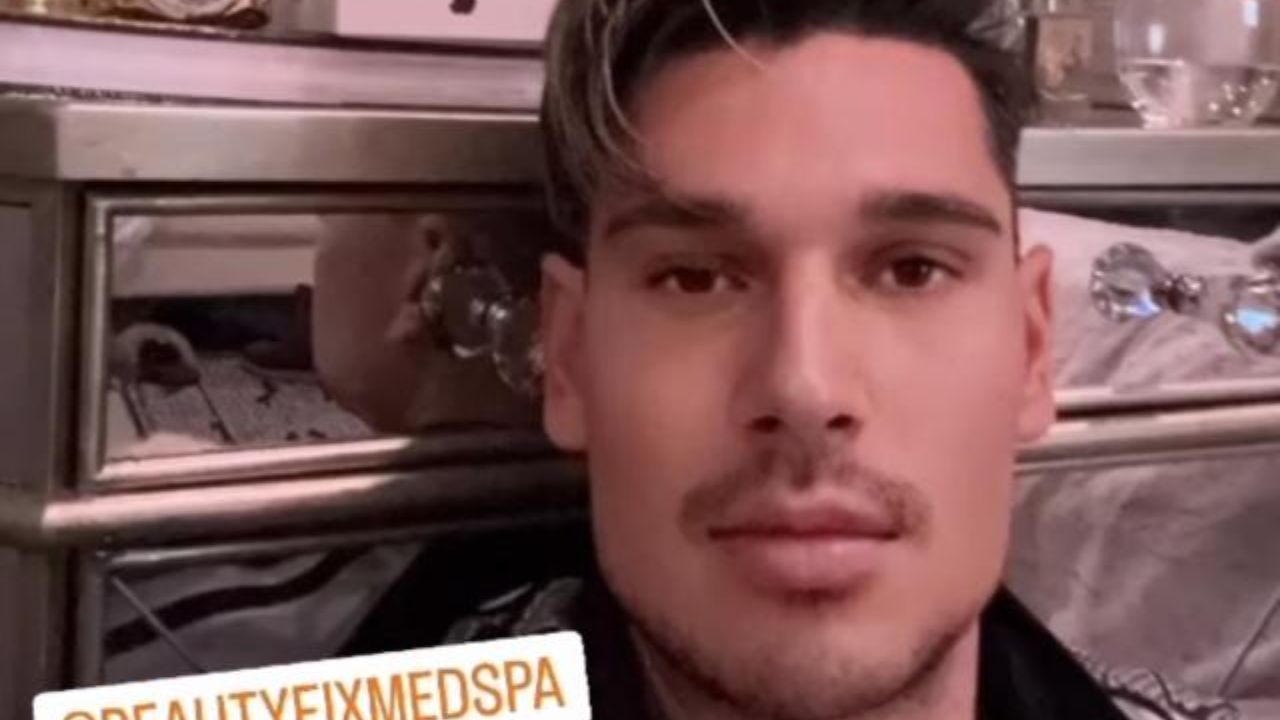 Georgi Rusev has revealed that he got plastic surgery to look snatched.
Image Source: Yahoo
It looks like Rusev is starting a new life with Darcey Silva with a new face because just a day after he debuted his new look, the news that the couple had gotten hitched broke out. The November nuptials followed by Georgi with a new face, sharing that he got plastic surgery! That's too much to talk about and fans think that one has something to do with the other.
On November 14, Georgi Rusev showed off that he had gotten snatched by posting on Instagram a picture of him with his newly chiseled jaw. At first, fans found it a little disconcerting to see that he had lost the softness of his facial features to cosmetic procedures. Plastic surgery had made him look very hard with his features getting more prominent and facial structure appearing stronger than ever before.
It really looked like he had gone through some extreme changes. But, according to the TLC personality, he had only had fillers. Yeah, he came clean about having work done because it's not like people would not have figured out that by themselves but he only said that he had fillers on his cheeks and jawline which people found hard to believe. He could not have gotten that snatched without invasive plastic surgery is what many seemed to think because he looks that refined.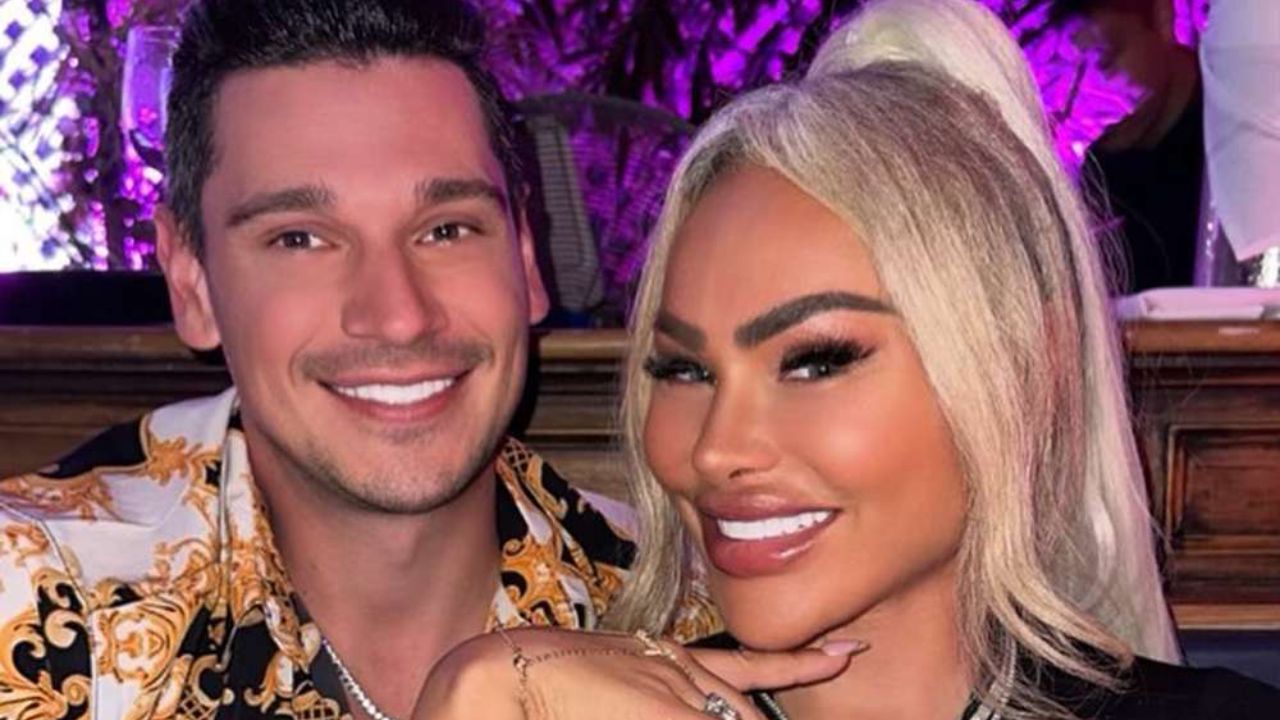 Georgi Rusev showed his new look days before the news of his wedding broke out.
Image Source: People Magazine
He seemed very candid when he posted photos and videos of himself at a beauty spa in Connecticut to his Instagram story to show off his new look. In the clip he took of himself at his injector's chair, he said that he got 'snatched' at BeautyFix MedSpa at the hands of registered nurse Anita Wolf. As he showed off his face fresh from plastic surgery from every angle (a bit red and swollen with visible injection marks), he said that he loved the results of the work he had had.
I do filler and my cheekbones and my jawline. I love it.
What Do Fans Have to Say About Georgi Rusev's Plastic Surgery?
It's great that Georgi Rusev loves his new look because someone has to and his followers are not very impressed with Anita's work. It's going to take a lot more than just Georgi posting a selfie with her and calling her the 'best in the game' for people to actually believe that. They are not fans of his new snatched look and they also refuse to believe that he has just had fillers. They suspect that he has had other plastic surgery procedures as well, mainly a nose job.
Come to think of it, Georgi Rusev did have a very large nose before whereas now, it looks perfectly refined, aesthetic, and generic. Many people have said that he looks more feminine after the rhinoplasty and softer as he has lost the uniqueness and character of his face. He also supposedly plumped his lips when it was just fine before. Overall, he may look more keeping in with the trends of today but plastic surgery has, in no way, elevated his looks, fans who loved the before him think.
Georgi Rusev's fans don't like his new look.
Image Source: Showbiz Cheat Sheet
They now make jokes about Rusev's appearance saying that couples who live together look alike because according to them, he is starting to resemble his wife Darcey who, by the way, is obsessed with plastic surgery. Needless to say, they don't like his new look. Some people think that he was pressured to get cosmetic procedures ahead of the wedding by Darcey but we have seen him receiving Botox treatments on the show before and he seemed to love that. He might have done that for himself with someone else's money.