Georgia Toffolo, who is also known as Toff, has been accused by fans of getting plastic surgery and ruining her face in the process. They think the reality star made a terrible decision in opting to get fillers and Botox because she looked so 'plasticine'. Toff denied those plastic surgery claims and said that she would shout about it if ever she were to get some cosmetic work.
Georgia 'Toff' Toffolo's popularity surged in 2017 after she won the seventeenth series of ITV's I'm a Celebrity...Get Me Out of Here! She was not new to reality television at the time and had already appeared on the E4 reality series Made in Chelsea in 2014 though the latter did not do as much for her as the former. The star is back in the South Africa edition of I'm a Celebrity, which has put her in the spotlight.
The spotlight these days does not come without plastic surgery speculations. So, there people on social media go, scrutinizing her face to determine if she has had cosmetic work. All this is not new to her but it must suck anyway. Back in 2019 as well, the speculations that she got Botox and fillers had gotten way out of control. Let's learn more about Toff's plastic surgery rumors!
Also, check out the plastic surgery stories of Sasha Alexander and Mikalah Gordon.
Georgia 'Toff' Toffolo's Plastic Surgery: The Reality Star is Accused of Ruining Her Face with Botox and Fillers!
Georgia Toffolo (@georgiatoffolo), who is also known as Toff, was accused by her followers of having had plastic surgery including Botox and fillers.
Toff was accused by fans of getting plastic surgery (Botox and fillers) in 2019.
Image Source: Digital Spy
2019 did not start on a good note for Toff because the very first Instagram post she made was hijacked by trolls who made hateful comments saying she had ruined her face by getting plastic surgery. The post was just her selfie where she was smiling at the camera and her announcing that she would be starting the year with detox. That was all it took to trigger them so.
Minutes after Toff posted that photo which she would never have imagined would bring negative remarks her way because it was so harmless, the comment section of her Instagram post flooded with comments from trolls who mocked her appearance and accused her of getting plastic surgery. Her face was likened to "plasticine" and she was called ugly and 'squashy.'
Comments asking if she had cheek fillers and others remarking that she had messed up her face by getting plastic surgery were in large numbers. Some also said that she was 'too young' to have opted for any surgical procedure. It was too intense and frustrating for her to ignore those comments. So, Toff denied the claims that she had fillers and other stuff by writing,
No I haven't touched my face why does everyone keep asking this?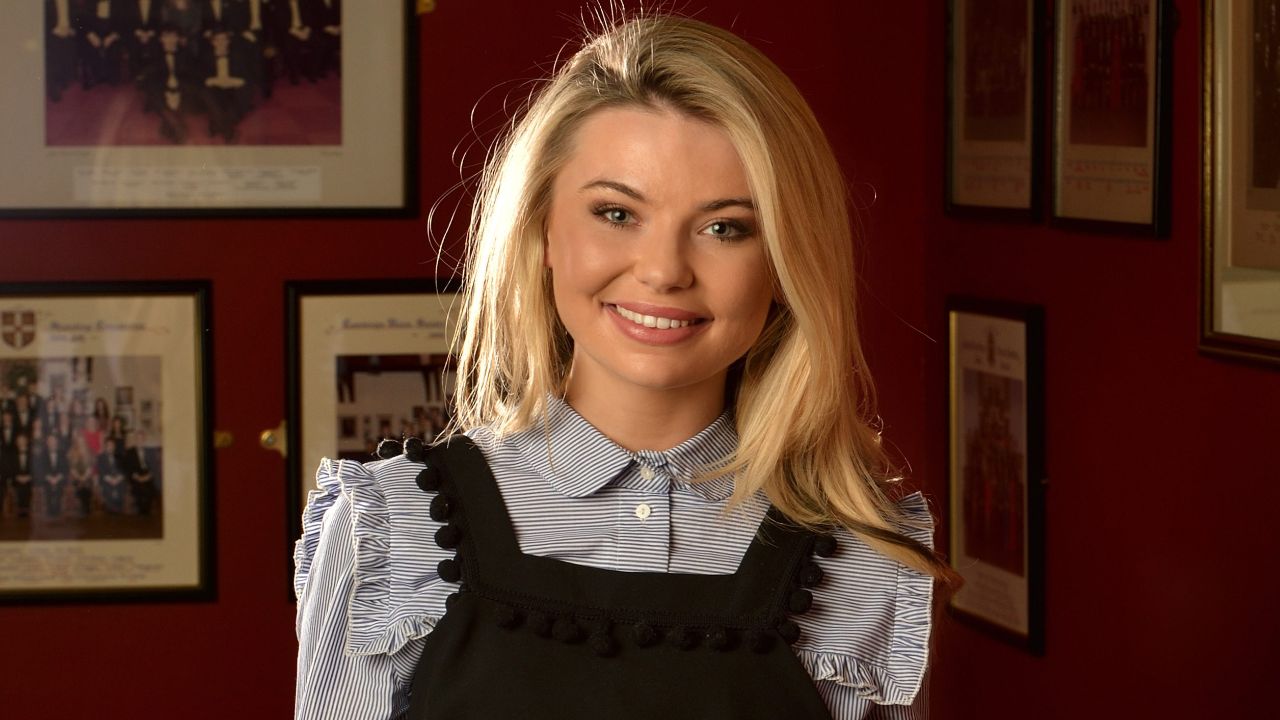 Toff denied getting plastic surgery (fillers) and said her chubbier cheeks were due to healthy weight gain.
Image Source: Radio Times
A few months later, Toff addressed those plastic surgery speculations in an interview with MailOnline and trashed them. The I Am A Celebrity winner laughed off the assumptions that people made about her getting fillers because of her 'squashy face' and put the reason behind her 'chubbier cheeks' down to healthy weight gain. She reiterated that she had never done anything to her face.
It's so annoying. I've never touched my face. I don't know whether it's because when I was in the jungle I was so skinny because we'd eaten barely a thing, and now that I'm my normal weight, maybe my face is a bit chubbier? That's the only thing that I could put it down to.
Not only did Georgia 'Toff' Toffolo rubbish the plastic surgery rumors but she also made sure to note that she 'would be shouting about it if she had something done' as she's very open and lives her life like an open book. Also, the Made in Chelsea star mentioned that she didn't appreciate the accusatory tone and she was annoyed with people going 'Eughh, what has she done to her face?'
Georgia Toffolo has not ruled out getting cosmetic surgery in the future.
Image Source: The Times
Not that Toff is against plastic surgery, but the hateful comments saying she had ruined her face and she had gone overboard with fillers and Botox, she just could not cut it. And she would always be like 'Oh my god, I've done nothing, this is actually my face.' It's not how you want to end up every time you make a post on social media.
Besides, the incessant plastic surgery speculations got too intense and mainstream-like that Toff's own mother had to question her if she had gotten some cosmetic work. She had to convince her mother that she hadn't had any surgery or fillers or Botox either despite what it may look like to people. However, she didn't rule cosmetic procedures out and admitted that she could definitely see herself having something done in the future. At the present, she was just happy with how she looked.
In the future, if I had an insecurity that was really upsetting me, and not making me feel very confident, then I definitely would [have something done]. There's definitely an argument for people doing it, I'm just fortunate that I'm quite happy with the way I look right now. But you don't know, in twenty years I might not be quite as happy.