Kody Brown from Sister Wives is suspected by his followers of having plastic surgery including Botox, an eyelift, and lip fillers. While some fans believe that the reality star has had cosmetic surgery because he is noted for being vain, others think that's exactly why he wouldn't have plastic surgery. Kody Brown has never admitted to having any cosmetic procedures.
Kody Brown rose to fame after starring in a TLC reality show about his unconventional family life called Sister Wives. The advertising salesman really went from obscurity to being a very controversial public figure after the airing of the show that featured his polygamous lifestyle, his four wives, and 17 children. While a lot of people lauded the series for its honesty and candid look inside an atypical American home, others were miffed with Brown's attitude.
There's a large number of viewers who are disgusted by how vain Brown is. His vanity coupled with the visible change in his appearance has led many to think he has had plastic surgery while the same quality of being vain has got people thinking that he's not the kind who would feel the need to have cosmetic procedures. Here's everything to know about Kody Brown's plastic surgery!
Previously, we touched on the plastic surgery stories of Dani Dyer and Kate Garraway.
Kody Brown's Plastic Surgery: The Sister Wives Star is Suspected of Having Cosmetic Surgery to Fight Aging!
Kody Brown (@kodywinnbrown) from Sister Wives is believed to have had plastic surgery in order to retain his youth and keep looking young. His followers mostly suspect him of having Botox, an eyelift, and lip fillers.
Kody Brown is believed by many Sister Wives viewers to have had plastic surgery.
Image Source: People
There was a time when Sister Wives viewers couldn't stand Kody Brown's face because he sported a facial grimace that never left him. He had a frown on his face that seemed permanent and made him look perpetually angry. People used to mock him, asking if he was stuck with that tight-lipped angry stern expression on his face. But now, I guess that has come to rest to be replaced by questions about plastic surgery.
Because he no longer has the same scrunched-up face now. He looks much more relaxed and his eyes which used to look very narrow, look very open and wide. This sudden and notable change in his appearance has led people to believe that Kody Brown has had plastic surgery to fight the signs of aging. They highly suspect that he got an eyelift which has rejuvenated the area around his eyes by lifting it.
Also, the fact that his eyebrows don't seem to droop anymore has got people thinking that he has gotten Botox. The Sister Wives fans don't think that it's natural aging that has changed how he looks, they think that there's plastic surgery at play. While some people argue that the reason he looks different and more relaxed might be the lighting or angle of the camera, others think he has had cosmetic procedures.
Because just look at his pictures. Kody Brown's appearance doesn't change when the lighting alternates. There's been a lot of discussion regarding his face and how he looks on Reddit. In a thread with a close-up picture of Kody chatting in a confessional, many seemed to agree in the comment section that he had most likely had plastic surgery. Botox at the very least if not some invasive surgery.
However, there were also several people who seemed to think that he might just be using anti-aging creams because if he had actually gotten Botox, there would be no lines on his forehead. While his eyebrows looked lifted, his eyes wide and his face more relaxed than before, his forehead was not completely smooth as it was supposed to have been in case of plastic surgery (Botox). As it was, he did not have a single wrinkle near his eyes but he had lots of visible lines on his forehead.
Is Kody Brown Too Vain For Plastic Surgery?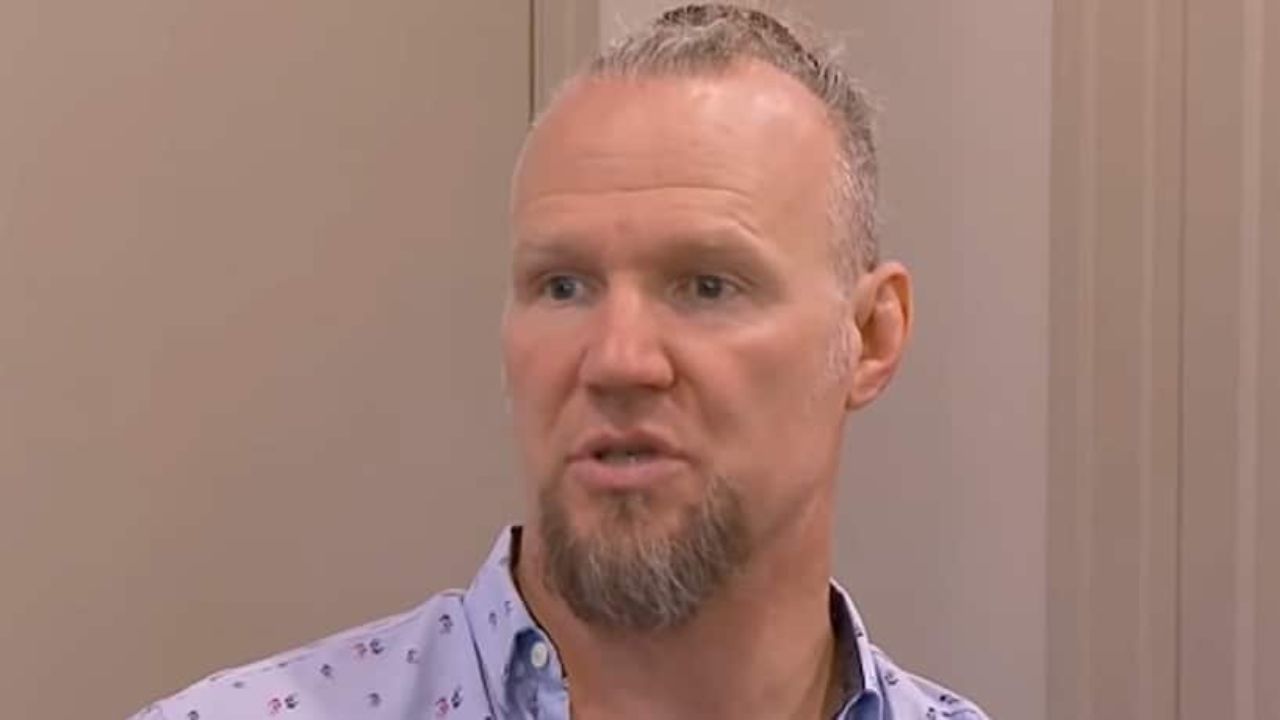 Some people argue that Kody Brown is way too vain to think he needs to have plastic surgery.
Image Source: TV Shows Ace
Now, that might be it for Botox. The discussion showed that there's a chance that Kody Brown may not have had the anti-wrinkle injection but it did start another talk of him getting lip fillers. In the comparison pictures, nobody could miss how thick his lips had gotten. He didn't always have notable plump lips but now, it looked as if you couldn't take your eyes off his mouth. He had to have plastic surgery (non-invasive) to fill up his lips, right?
Of course, Kody Brown got plastic surgery to retain his youth and look younger. Isn't that the kind of thing he would do? I mean, he's noted for being vain and for his obsession with himself. He's way too fussy about the way he looks. You can tell from the way he is obsessed with his hair just how much importance he puts on his appearance. He could never deal with aging normally and he would not do well just sitting and watching his looks and youth as it slipped by.
Or would he? There's another train of thought that rejects the plastic surgery theory. Some think that he might be on testosterone or that he might be doing some type of hormone replacement. Others think that he looks different because he has lost a lot of weight and that was bound to change his appearance in some ways.
Also, there are many Sister Wives viewers who have countered that Kody Brown would never get cosmetic procedures because he was vain, because he was the kind of guy who doesn't feel that he needs to have any work done, because he would think very highly of himself, be full of himself, and feel he was too attractive to get any cosmetic works. If he really doesn't believe he has any flaws to fix, he wouldn't get plastic surgery. But going by how he looks, it definitely looks like he has had some procedures done, mainly Botox and lip fillers. If he has, he has never confirmed it.