The missing Madeline Kingsbury was last seen by the father of her children, who is assumed to be her husband. As it turns out, his name is Adam Fravel and he's not her husband. He, who has been suspected by many people on Reddit, is apparently Madeline Jane Kingsbury's boyfriend or ex-boyfriend. 
The unexplained disappearance of a Minnesota mother Madeline Kingsbury under suspicious circumstances has worried the local people. On the morning of 31 March, the 26-year-old dropped off her two children at daycare with their father assumed to be her husband even though police have not described him as such, and returned home only to vanish in Winona.
She was nowhere to be seen after that. She has not been in contact with any of her friends and family members since then. The father of her children, her husband, or it could be her boyfriend saw her last before she went missing. She did not show up for her work at the Mayo Clinic and she did not go to pick up her children from daycare. Though police have no suspect or interest yet, people think her partner seems sketchy.
The man whose name is Adam Fravel, as per Reddit discussions among people living close to their area, is supposedly unconcerned about the mother of his children going missing and some of them claimed that he had been lying about her going to work for the police. With the local people getting more and more suspicious of him, they want to know more about Madeline Kingsbury's husband.
Would you like to check out the relationship status of Tones and I and Holly Holm?
Madeline Kingsbury's Husband: She is Not Married to The Father of Her Children; He is Her Boyfriend and His Name is Adam Fravel!
Madeline Kingsbury was last seen by the father of her own children who has not been described specifically as her husband by the police but many people have assumed that he is. The pair were together when they dropped their two children of ages 5 and 2 off at their daycare at 8 am according to what Winona Police Department Chief Tom Williams said in a news conference.
At around 8:15 am, Madeline Kingsbury returned to her home and nobody knows where she went after. She did not show up for work, which the police said was 'very unlike her' and her cellphone, wallet, ID, and the jacket she was wearing the morning were all found inside her home, thus making it almost impossible to trace her whereabouts. Her husband told the investigators that he left Kingsbury's home and drove off in her 2014 dark blue Chrysler Town and Country minivan at around 10 am that morning. And when he returned, she was not home so, he didn't know where she was, he claimed.
Madeline Kingsbury was last seen by her husband after they arrived home after they dropped off their children at daycare.
Image Source: CBS News
The unexplained disappearance of Madeline Kingsbury has been labeled as 'involuntary and suspicious' by the police who believe that there is a reason to fear for her safety. She failed to pick up her children from daycare that afternoon which was said to be 'extremely out of character for her.' And she did not answer calls or texts from family and friends after which they promptly filed a missing complaint. By family, it means her parents and her siblings, not her husband.
What Madeline Jane Kingsbury's husband did or did not do in the aftermath of her disappearance has made him the subject of the suspicions of thousands of people. In a Reddit thread that was dedicated to the discussion about the missing mother-of-two, many users who happened to live close to them made some points about the husband being aloof about his significant other missing.
One Reddit user pointed out how Madeline Jane Kingsbury's husband was nowhere to be seen at the press conference and how they found it weird because what could be more important than if the mother of your children went missing? Another agrees that the lack of concern on the part of the kids' father was very telling. Also, as another one commented on Reddit, isn't it suspicious that the husband didn't share her missing info on their social media pages?
Madeline Kingsbury's husband did not just not share her missing info on social media but when her friend Katie made a post asking if anyone had seen Kingsbury, he, who turned out to be not her husband but boyfriend, practically yelled at her via the comment he made saying that this was an 'internal family matter' which didn't need to be on Facebook.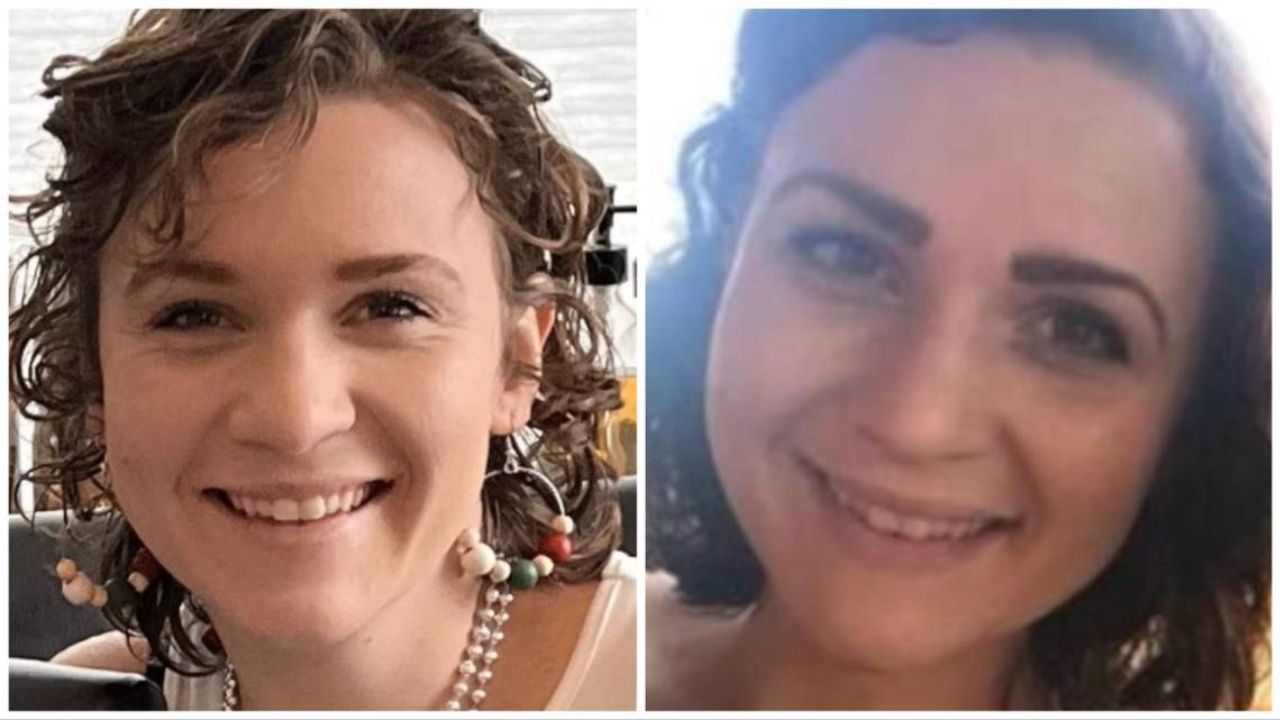 Madeline Kingsbury's boyfriend Adam Fravel (initially assumed to be her husband), the local people believe, seems suspicious.
Image Source: The Kansas City Star
The name of the husband old boyfriend has not been revealed by the police yet but from the discussion on Reddit among the people living close to Madeline Kingsbury's area, his name is Adam Fravel and they were going through a break-up process, which is all the reason to suspect him more, many believe. Plus, they did not fail to notice that he lied about her going to work.
Madeline Kingsbury's family is now offering a $50,000 reward for information on her whereabouts. Her sister said,
Please help us find Madeline. The children need their mother. We need our daughter, our sister, our aunt and our best friend back.
Her being mentioned as a mother, daughter, aunt, and best friend, but not as a wife or girlfriend does not bode well for Adam Fravel who was initially believed to be her husband. A mass search has been organized by the local law enforcement agencies. So far, the police have been searching areas near Madeline Jane Kingsbury's residence in Winona, and along Highway 43 in Winona and Fillmore counties. The search includes people on foot, in vehicles as well as by water and air. Police said they have no suspects or persons of interest at this time.
Law enforcement has also asked the public residing in Winona and Fillmore counties to watch their properties, check their home security and cameras to look for signs of disturbance around their residences, and also for signs of a vehicle matching Madeline Kingsbury's minivan because as per Williams, a van matching that description, was seen being driven on County Road 12 and Highway 43 in Winona County, southbound on Highway 43 through the eastern part of Fillmore County, and back to Winona on Highway 43 from 10 a.m. to 1:30 p.m.
It was believed to have remained parked in the driveway of Madeline Kingsbury's residence from 1:30 pm onwards.  The father of her children Adam Fravel, not her husband but her boyfriend rumored to be her ex-boyfriend, claimed that he went to work at around 10 am in her van, which does not add up.