Margot Robbie's nose job is one of the best plastic surgery in Hollywood, many of her fans believe. The Barbie star has never confirmed if she has undergone a rhinoplasty but people are convinced that she has. Apparently, Margot Robbie used to have a wider nose whereas now, she has a much narrower one. They think she has had a nose job to refine her nose.
It would not be an overstatement to say that Margot Robbie is a beauty icon in her own right. Not only is she a critically acclaimed actress who's praised for her acting chops, but she is equally loved and appreciated for her beauty. Her recent slew of Barbie-esque slays have drawn more attention to her attractiveness as if it needed promotion. That has unsurprisingly led to the rise in plastic surgery speculations about her because when it comes to Hollywood, people always equate beauty to cosmetic enhancements and makeup.
She is believed to have had many subtle cosmetic works. The experts and influencers praise her nose job the most. It does not even look like she has altered her nose in any way but compared to before, her nose looks much more refined and narrower. There are some who think that her makeup or her weight loss may have made her nose appear only slightly different. But the majority think it's plastic surgery. Let's discuss Margot Robbie's nose job!
Would you also like to check out the plastic surgery stories of Leah Messer and Julie Ertz?
Has Margot Robbie Had a Nose Job? What Plastic Surgery Has She Had?
Margot Robbie (@margotrobbieofficial) allegedly had lots of plastic surgery including upper blepharoplasty, brow lift, cheek augmentation, buccal fat removal, rhinoplasty, and lip fillers. Among those, her nose job is considered to be the best work she's gotten.
Margot Robbie is believed to have had tons of plastic surgery including a nose job.
Image Source: Cosmopolitan
Every content that supports the claim that Margot Robbie has had cosmetic enhancements is going viral because almost everyone wants to believe that. People like to think that someone can be as beautiful as Robbie only with the help of plastic surgery. Cosmetic procedure influencer Dana Omari Harrell is of the opinion that Robbie is not completely natural and that she has had help from several procedures including upper blepharoplasty, brow lift, cheek augmentation, buccal fat removal, lip fillers, and a nose job.
Harrell rehashed her claims from nearly a year ago in a recent Instagram post and said that The Wolf of Wall Street star has gone through a huge transformation to resemble Barbie. Harrell also brought Margot Robbie unprompted on The Dream Bigger podcast when she was asked by Siffat Haider who her favorite celebrity transformation is. She went on to explain all the plastic surgery Robbie's had. Her nose job, her upper blepharoplasty, her cheek augmentation, etc.
The influencer commended the I, Tonya actress' incredible transformation and said that she "still looks natural" from all the "incredible work" she has had. She does look very natural which is why many people can't believe that she has had plastic surgery. But compare her older pictures to recent ones side-by-side and then, you will notice that she has definitely changed. But because her cosmetic enhancements are subtle, it doesn't look like she got much done. Out of all the cosmetic works, fans believe her nose job is the best.
Margot Robbie's Fans Believe Her Nose Job is One of The Best Ones in Hollywood!
Margot Robbie's nose job is believed to be one of the best ones in Hollywood.
Image Source: Vanity Fair
You must have noticed Margot Robbie's perfect nose. Did you know that it was not always that perfect? It did not have the perfect width before. Now, it hits the right balance of wide enough that it looks natural and not like she has had plastic surgery, and narrow enough to meet the standards of conventional beauty. She has had a subtle nose job, one of the best ones in Hollywood because her nose does not look too thin to believe she is natural and it perfectly fits her face.
The Suicide Squad actress, you can see in the pictures from when she was younger, had a wider nose. She had that cute button-nose look in the past and she looked fine with that. But she must not have liked it that much because she seems to have traded it for a more aesthetic nose by getting a nose job. She has definitely thinned the tip of her nose and reduced the width of her nostrils. It looks exactly the same but smaller. She has not changed the shape of her nose, just the size of it.
Margot Robbie now has a smaller nose that fits her face and suits her more than before. She has definitely gotten the best (and by best, I mean the most subtle) nose job. Her nasal base appears to be narrower and the bridge of her nose is straighter. Overall, she has obtained a more polished look because her nose appears more refined and more aesthetic.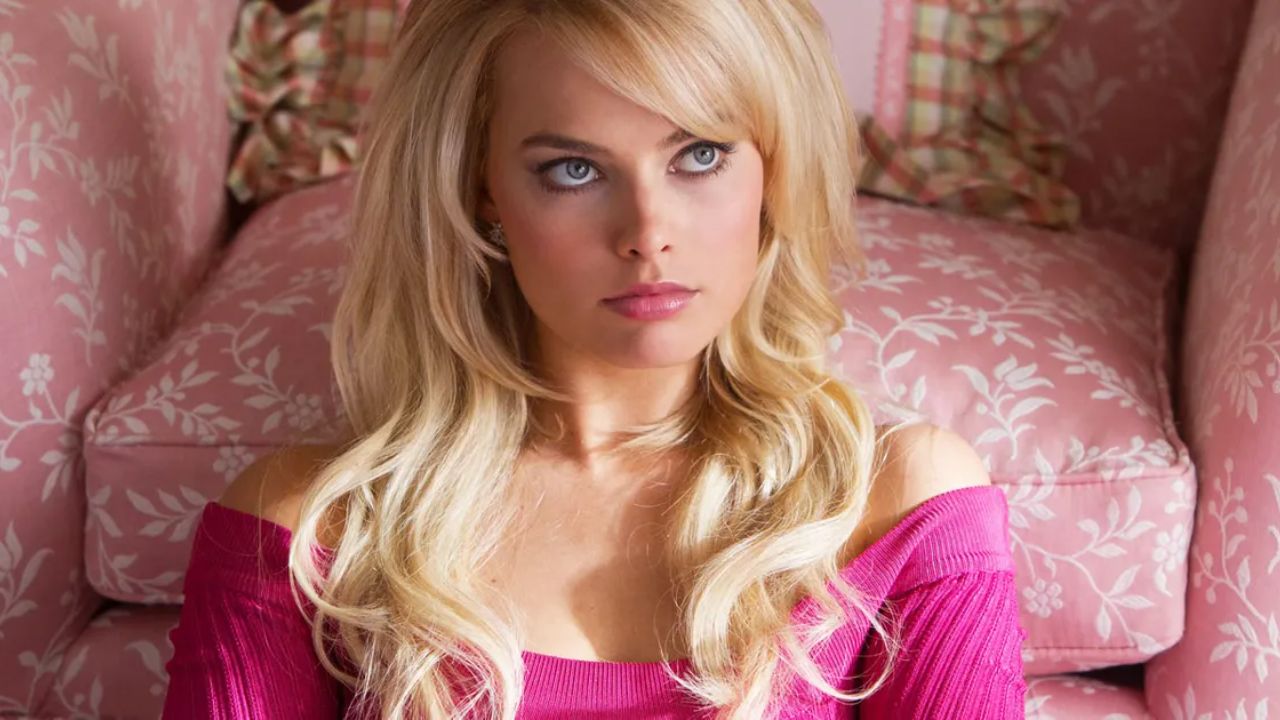 Some of Margot Robbie's fans think her nose looks narrower because of make-up and contouring.
Image Source: Vulture
While some people think the change in her nose is because of plastic surgery, because she looks so natural, others think that people are mistaking makeup for a nose job. They believe that her nose looks slimmer than before because of better make-up, better highlighting and contouring of the nose. Some of them are of the opinion that she looks different because of the weight loss.
However, the majority of Margot Robbie's fans that her nose appears slim because of the nose job. Some of them even think that her rhinoplasty is obvious. They think that she has lowered the tip of her nose. They also believe that she has had a non-surgical nose job with fillers. But whether her rhinoplasty is surgical or not, we can't say for sure because the Babylon actress has never revealed it. She has not even confirmed that she had plastic surgery to alter her nose.