Has Matt Klotz from Big Brother Season 25 had a weight gain? Of course, he has. He himself has revealed that he has gained 15 pounds. He hasn't said how he put on weight but fans have speculated that he got fat because there's not much physical activity to engage in the Big Brother house. Some fans also chalk Matt Klotz's weight gain to how he eats like someone is coming to take his food away.
Matt Klotz made it to the finale of CBS' Big Brother Season 25 and he was the first hearing-impaired contestant in the history of the reality show to do so. He was also the first one to make it in the show itself. Anyway, he didn't win the show but he finished as runner-up and bagged $75,ooo which is no $750,000 like the winner got but nevertheless, a sweet, sweet deal.
Did you know that the Big Brother runner-up has represented the United States of America at the Deaflympics and other international events such as the Deaf World Championships in swimming and he is one of the finest deaf swimmers to do so? I mean, Matt is a world record holder in swimming for deaf. That should give you an idea of how excellent athlete he is. It didn't seem possible that an athlete of that calibre would ever be trolled for their physicality such as for their weight gain. But a reality show has made that happen. Let's talk about that!
There are more weight gain stories of Lil Wayne and Addison Rae that you might like.
Did Matt Klotz From Big Brother Have a Weight Gain?
Matt Klotz (@matt_kz) had every single Big Brother viewer talking about his weight gain of 15 pounds on every social media, especially Reddit, during his time in the game because of how bulky he started to get towards the end of the game.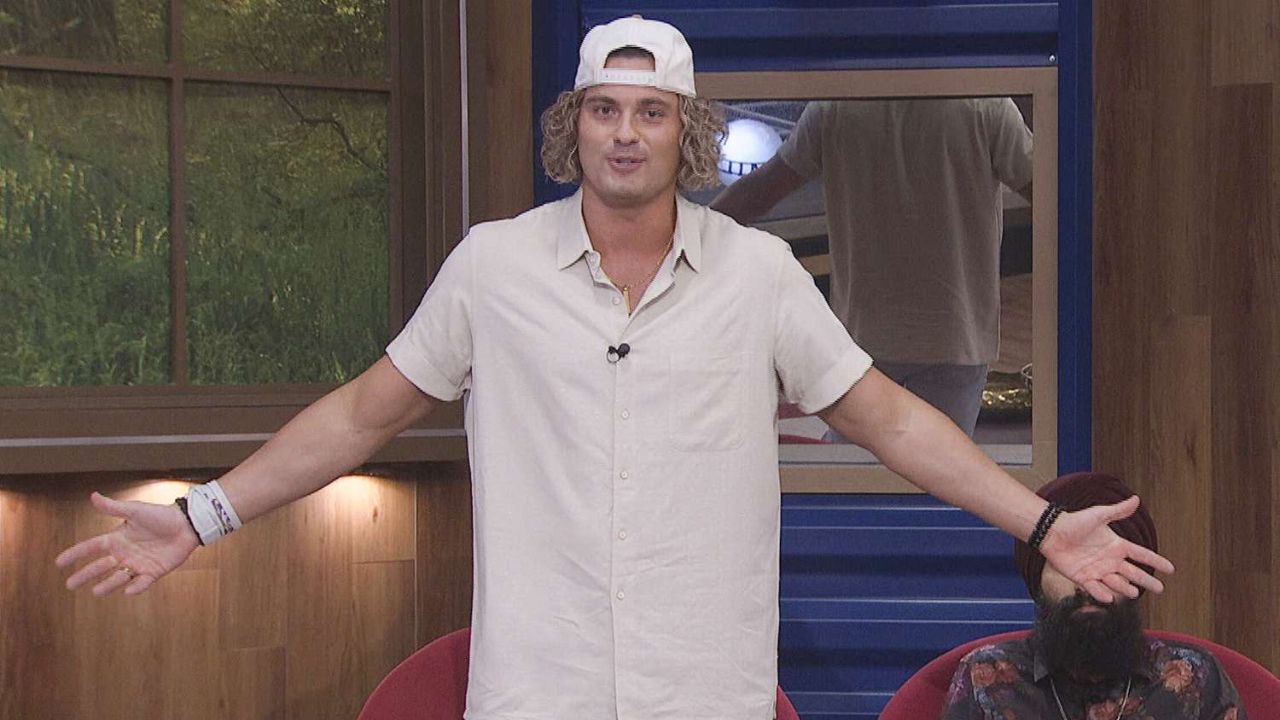 Matt had a weight gain of 15 pounds after he entered the Big Brother house.
Image Source: Entertainment Weekly
Klotz seemed to enjoy his time in the house. He made some really great alliances that took him far in the game and he made some other connections as well. His game was great and everyone loved to discuss his game but more than that, as the game came towards an end and he started getting fat, people started talking about and trolling him for his weight gain.
It was fine when Big Brother was still going on because Matt Klotz didn't really know what was going on in the outside world and he was unaware of how much people were fixated on his physicality. He himself was very conscious about how much he had put on and he kept on bringing it a unhealthy number of times so, he would not have liked people talking about his weight gain more than his game.
In the reality show, once when talking about his weight, Matt revealed that he had gone from 185 pounds to 200 pounds, putting on 15 pounds since he came to the Big Brother house. He seemed a little bothered by it even when he said that he wasn't much worried about the weight gain because he would easily shed it off once he gets to the real world. Now that the show is over with him finishing second place, we are going to see how much he sheds off maybe in the next four weeks or so. As a professional athlete, it shouldn't be so hard for it.
How Did The Big Brother Season 25 Runner-up Matt Klotz Have Weight Gain?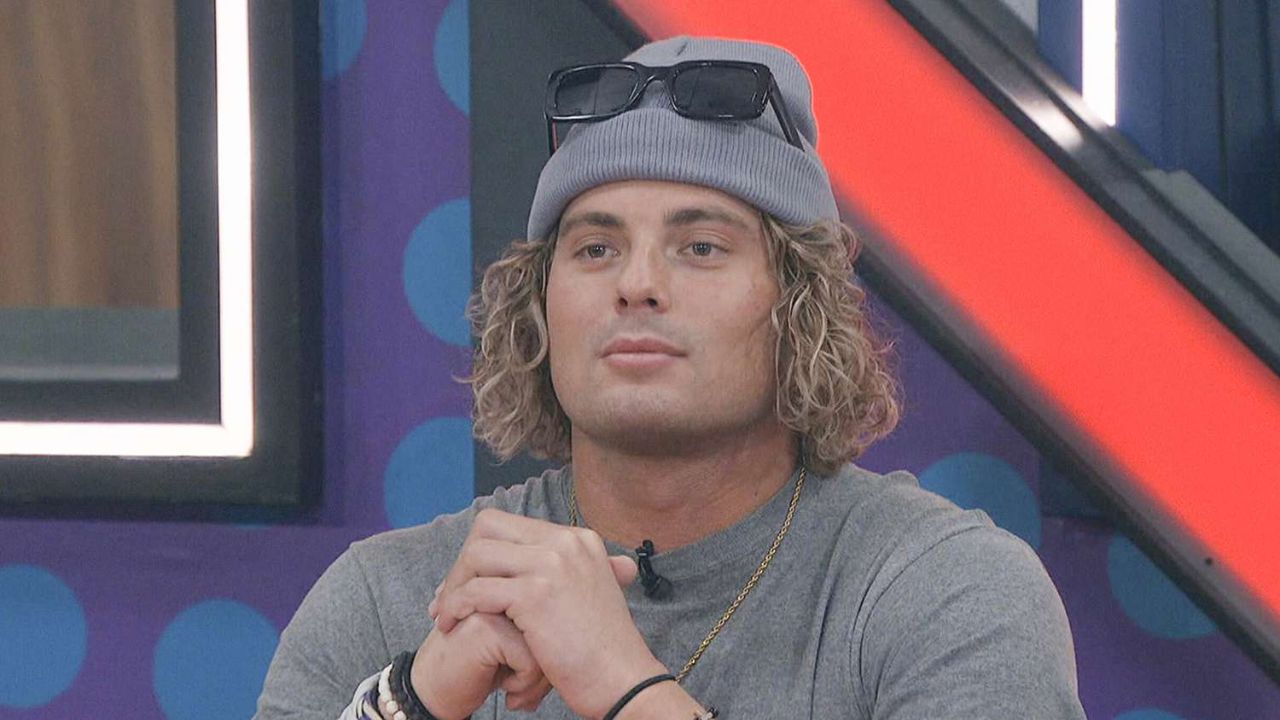 Matt supposedly gained weight because he ate a lot and did no exercises while he was in the Big Brother house.
Image Source: Entertainment Weekly
Anyway, as far as Big Brother viewers are concerned, seeing whether Matt Klotz reverses his weight gain or not is not the only thing they want to do. They also want to know how he gained weight in the first place. After all, he is a pro swimmer and an athlete of international calibre. Well, Klotz has not revealed how but fans have made their speculations.
According to some Reddit users, he put on weight like most other houseguests because there are not much physical activities to engage in during the game and since it's more of a game about strategies and such, the contestants mostly sit around doing nothing and eating a little too much out of boredom. Weight gain under such an environment is hardly surprising for an athlete who is used to workout and trainings.
As for other comments on Reddit, many people also pointed out the eating habits of Matt Klotz while he was in the Big Brother house and attributed it to his weight gain. A viewer said that he eats food like there's no tomorrow and as if someone's coming to take his food away, that might have contributed to his weight. He does seem to have a very healthy appetite and the combination of that with lack of exercises might have led him to get bulkier.