Matthew Perry has so obviously not had plastic surgery. You just have to look at him to know that he has not dabbled in any cosmetic procedure to de-age himself because he was too busy containing his addiction. Matthew Perry has only ever talked about his struggles with drug addiction and alcoholism in great detail but never about plastic surgery. 
Is Matthew Perry the inventor of sarcasm because many people who have grown up watching him as Chandler Bing on the NBC television sitcom Friends which ran from 1994 to 2004 sure think so? He really delivered in one of the most iconic shows playing one of the most iconic and comedic roles. The chemistry between the cast members was so great that nobody was surprised when they won a Screen Actors Guild Award for Best Outstanding Performance by an Ensemble in a Comedy Series for the role.
Though Friends continues to remain the best and the most loved thing they have ever been in, Matthew's ever been in, he's also known for playing the lead roles in films such as Fools Rush In, Almost Heroes, Three to Tango, The Whole Nine Yards, Serving Sara, and 17 Again. He co-created, co-wrote, and starred in the ABC sitcom Mr. Sunshine and he also did recurring roles in the legal dramas The Good Wife and The Good Fight. But nothing he did gained much traction. Every time he came out with new shows, people would be all like "what happened to him?" and be all over his appearance. So, we will be discussing Matthew Perry's plastic surgery today!
Previously, we touched on the plastic surgery stories of Leyla from Emmerdale and Jennifer Tilly.
Matthew Perry's Plastic Surgery: Do People Really Think He Has Had Cosmetic Treatments?
So, has Matthew Perry (@mattyperry4) had plastic surgery? If you have ever thought of that or if you are thinking of it now, you seriously cannot be thinking of it because did he ever look like he has had work done? Did he ever look, I don't know, artificially embellished in any way? You know d*mn well, he hasn't ever looked that way. So, I really don't get people speculating about his cosmetic works. People, it's obvious he hasn't gone under the knife or needle.
Matthew Perry does not appear to have had plastic surgery.
Image Source: Los Angeles Times
The Friends star has undergone a dramatic transformation in terms of his appearance and he quit looking like the Chandler Bing we have come to know and love a long time ago. But if this is what you're getting at, let me tell you that the change he's been through is not because of plastic surgery. He quit looking like the fresh-faced Chandler because he aged and as a result, he quit being young.
Matthew Perry changed into a whole different person as he aged and he became completely unrecognizable as time went on. We could only tell it was him by his sarcastic witty one-liners. Other than that, he could have been any regular person who was never a part of one of the most iconic shows of all time and who aged really badly. Yeah, he looked unrecognizable and different because he aged badly, not because he had bad plastic surgery.
The natural aging process coupled with his addiction to drugs and alcohol kind of brought down Perry's appearance in the worst way possible. He always looked bloated and puffy. It was not because he had fillers. The numerous weight gain and weight loss he underwent when he was at the height of his addiction took a toll on his looks. As he aged, he did not have the privilege of worrying about how old he looked and considering plastic surgery to "fix" that problem because he was busy struggling to stay sober and not die.
Matthew Perry Has Obviously Not Had Plastic Surgery; He Just Had Addiction Issues!
You knew that, didn't you? It wasn't exactly a secret what Matthew Perry was going through because the drastic weight fluctuations he underwent gave it all away. His battle with drug and alcohol addiction played out in his prime while he was filming for one of the most-watched television series of all time. So, everybody was an observer of it. Having observed what you did, you seriously cannot think he has had plastic surgery, okay, because anyone could tell he couldn't have had cosmetic work. He wasn't in control of himself. How could he ever consider cosmetic surgery in that condition?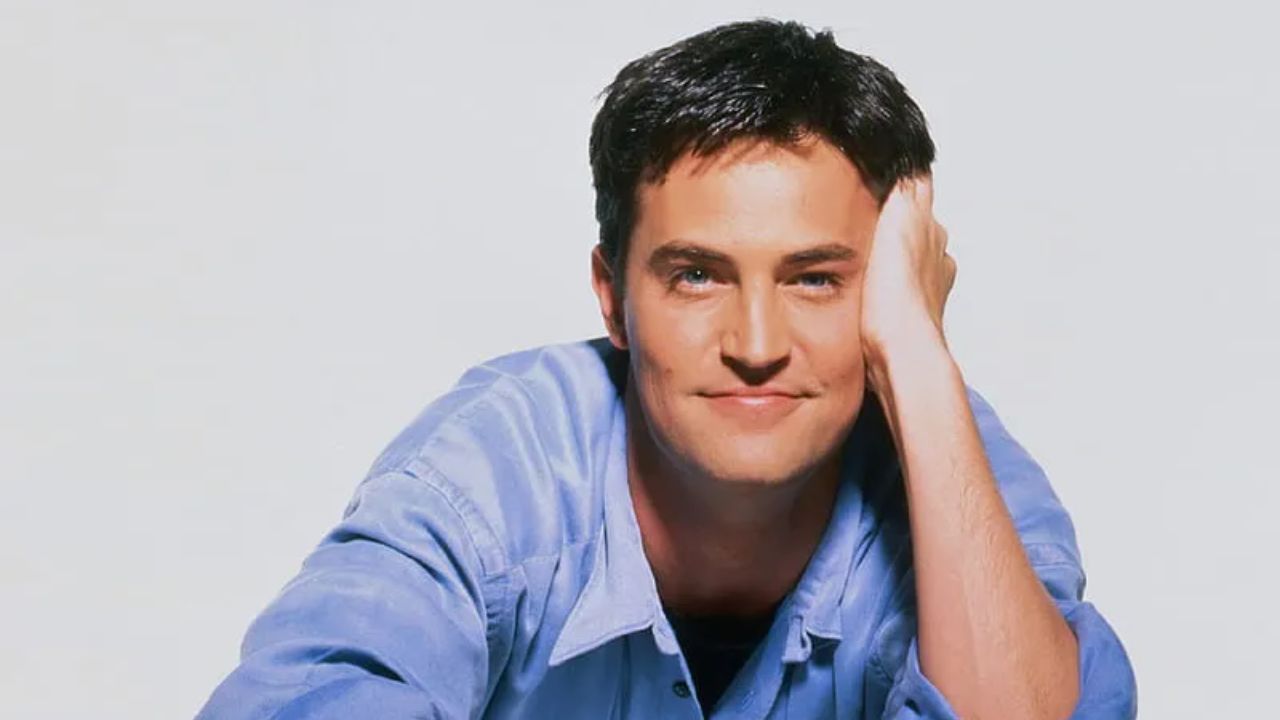 Matthew Perry aged very badly due to his addiction issues.
Image Source: Vogue India
If you don't want to take my word for it, here's the opinion of Dr. Rachel Aarons, owner of the Curated Clinic.
Matthew Perry has had lots of age-related changes, suggesting he's not actually had much done. He does, however, have significant skin laxity from his weight fluctuations over the years. I think he's looking as expected for a 50 year old. His brows sit quite low, suggesting he could have been treated with wrinkle relaxing, though seeing how his facial muscles moved with expression would really be the giveaway.
There was one instance when it was revealed that the star underwent emergency dental surgery right before he filmed for the reunion but that's the extent of it. Other than that, Matthew Perry has had no plastic surgery. He has made no mention of any cosmetic procedures and I believe that he's the kind of person who would make fun of himself for getting cosmetic works if he ever had any.