Michelle Collins' fans think she has had plastic surgery such as Botox and a facelift because she looks much younger and great for her age. But people who have seen EastEnders' Cindy Beale in person say that she does not look fresh and wrinkle-free up close, only in photos. Michelle Collins claims to hate plastic surgery and she has often shamed women for choosing to go under the knife.
Michelle Collins first rose to fame when she portrayed the role of a glamorous scheming man-eater Cindy Beale in the BBC soap opera EastEnders. Since EastEnders, the English actress has been in a run of successful BBC and ITV dramas. She is probably most noted for her role as Stella Price in ITV's Coronation Street. Besides that, she has also done Two Thousand Acres of Sky, Sunburn, Rock Rivals, and Real Women.
She has been around for a long time and she has been in a lot of shows but she is mostly known for her work in EastEnders. She recently made her long-awaited return to the BBC show which has caused a lot of excitement among the viewers. Her comeback in the show is all people are discussing on social media. And also her plastic surgery. Because according to the viewers, Collins looks so great for her age, she is suspected of having cosmetic work. Here's everything to know about Michelle Collins' plastic surgery!
Also, check out the plastic surgery stories of Simone Biles and Jackie Sandler.
Michelle Collins' Plastic Surgery: The EastEnders Star is Proud That She Has Not Had Surgery!
Michelle Collins (@michelledcollins) is suspected by EastEnders viewers of having plastic surgery to freshen up her looks. They believe that the Cindy Beale actress has had Botox and a facelift.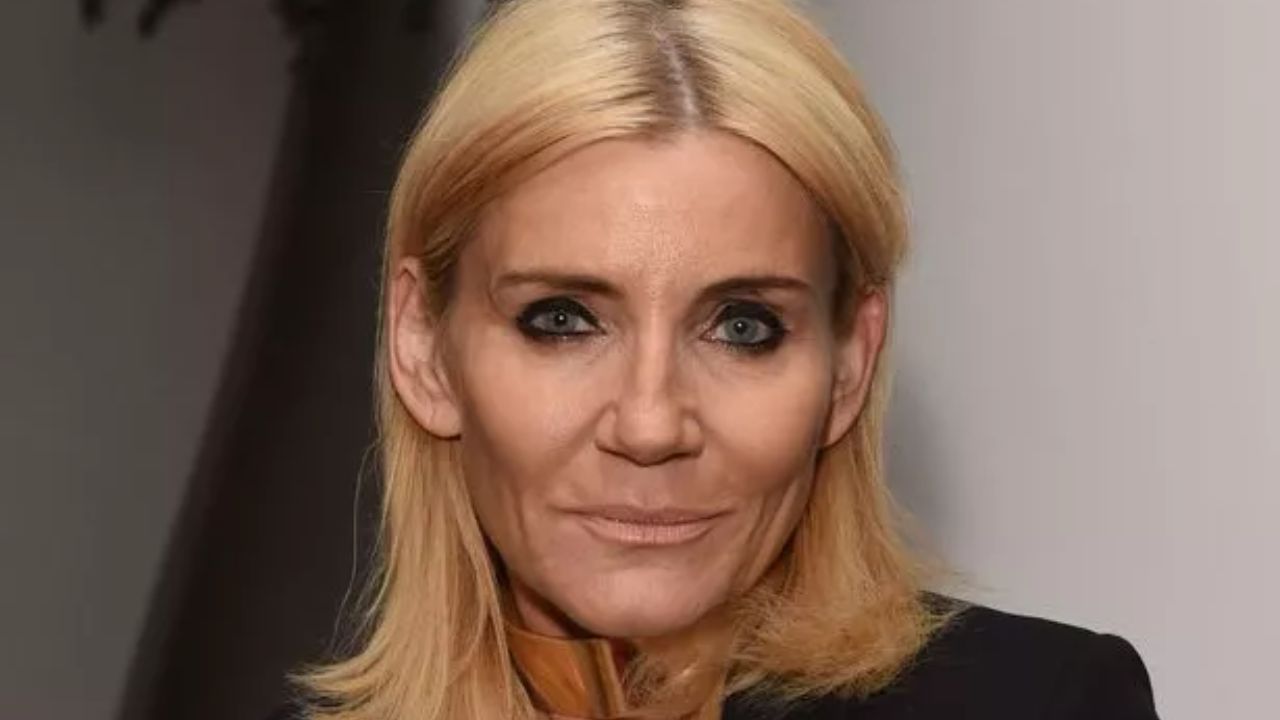 Michelle Collins is suspected of having plastic surgery such as Botox and a facelift.
Image Source: Irish Mirror
The English actress looks prettier and fresher than many women her age and people were surprised a little bit to note that after her return to the screen with her comeback on BBC's EastEnders. They didn't expect her to look young because she had been around for long and they knew that she had gotten old. But as it turned out, she had just gotten old, not aged, which led people to suspect that she had had plastic surgery to make herself look younger.
Well, Michelle Collins did put a lot of effort into making herself look young, she said in a 2009 interview. She said that she tried every cream and beauty treatment to keep herself looking fresh. But not plastic surgery. She did consider it at one point.  She would later go on to shame others for getting cosmetic surgery but at the time, she said that she didn't rule out having a facelift but she did wonder if the change was worth the risk.
But although I would never absolutely rule out having, say, a facelift at some time in the future, I also wonder if it would be a risk worth taking. There's always the concern something will go wrong and I'll end up with a result that I deeply regret. But as an actress, I also worry that something about the character of my face would somehow be changed.
Even then, though Michelle Collins was not taking the process of aging well and considering plastic surgery to look young, she didn't much like the idea of cosmetic work. She especially wasn't fond of how women who have undergone cosmetic procedures all look the same, almost like clones. So, she seemed to take pride in being natural. She wasn't exactly condemning surgery but she said that she was pleased that she hadn't anything done.
I'd never condemn anyone for making that choice, but whenever I go to California, I feel pleased I haven't had anything like that done because I want to keep my individuality.
Michelle Collins also said that she found it strange that people who complimented her looks tended to believe that she had had Botox or plastic surgery. She said that such medical treatments only gave people a temporary boost to their looks and that the real healthy glow comes only from healthy living and feeling happy within yourself. You can tell how proud she is not to have relied on cosmetic works.
Michelle Collins Doesn't Like the Trend of Plastic Surgery!
Michelle Collins is not fond of the increasing trend of plastic surgery among young girls.
Image Source: Digital Spy
Michelle Collins was proud of embracing her natural looks as she said and of her choice of not having cosmetic surgery and everyone was okay with that until she started condemning cosmetic surgery. With time, she began to criticize the increasing trend of plastic surgery and women who chose to go under the knife. Maybe she was right to point out how girls felt the need to get work done but she came off a bit harsh in her expression.
As the Coronation Street actress said, it was sad and crazy that young girls were having their boobs, teeth, and lips done because they were not happy with what they've got. And she was not wrong to wish that women would feel more confident and not worry so much about having to get their boobs out to impress blokes. But the way she constantly kept shaming women for getting plastic surgery sort of invalidated her opinions.
It didn't help Michelle Collins' case that she got CACI facials. Though it's a non-invasive procedure and not really plastic surgery, people feel it's hypocritical on her part to shame women for choosing to alter their looks by having surgery when she herself does something similar. She said that she got the facial to give nature a bit of a helping hand because she wanted to look as good as she can and she was never keen on the idea of going under the surgeon's knife. She said that it leaves her face looking refreshed and youthful and she tries to have a session two or three times a month.