Mick Hucknall's plastic surgery has rendered him unrecognizable, fans believe. The Simply Red frontman looks very unnatural with a weird complexion, waxy forehead, and bloated cheeks which has led people to think he has had Botox and fillers. Mick Hucknall has never responded to plastic surgery speculations. 
Mick Hucknall, as Rhythms once described, is "one of the truly great blue-eyed soul singers." That explains his status as a cultural icon in British music. Ever since he came into the music scene as the lead singer and songwriter of the soul-influenced pop band Simply Red in the 1980s, he has dazzled the world with the most prodigious voice and has gained international fame over his decades-long career. He has sold over 50 million albums with the band.
The charismatic redhead is just too charming for his own good. With his long ginger locks, you could spot him from a mile away. He had one of the most distinguishable faces. However, things have changed and he looks completely unrecognizable which has shocked his fans. Now, you can only tell it's him from his hair. He looks so plastic and unnatural that people can't help but think he has had plastic surgery. Besides, it's his weird pillowy complexion and bloated cheeks that makes it look like he has had bad work done. Let's talk about Mick Hucknall's plastic surgery!
Previously, we touched on the plastic surgery stories of Levi Jed Murphy and John Stamos.
Mick Hucknall's Plastic Surgery: The Simply Red Frontman Has a Very Weird Complexion and Bloated Cheeks!
Mick Hucknall is suspected of having undergone plastic surgery including Botox and fillers.
Mick Hucknall was somewhat of a heartthrob back in the 80s and the 90s and he had that distinctive look to him with his curly ginger locks and jewel-studded teeth that made him one of the most recognizable faces in pop. But now, he has changed and he looks unrecognizable even with the same ginger locks and the same jewel-studded teeth. He does not even look like himself. He looks very unnatural which is why fans suspect that he has had bad plastic surgery.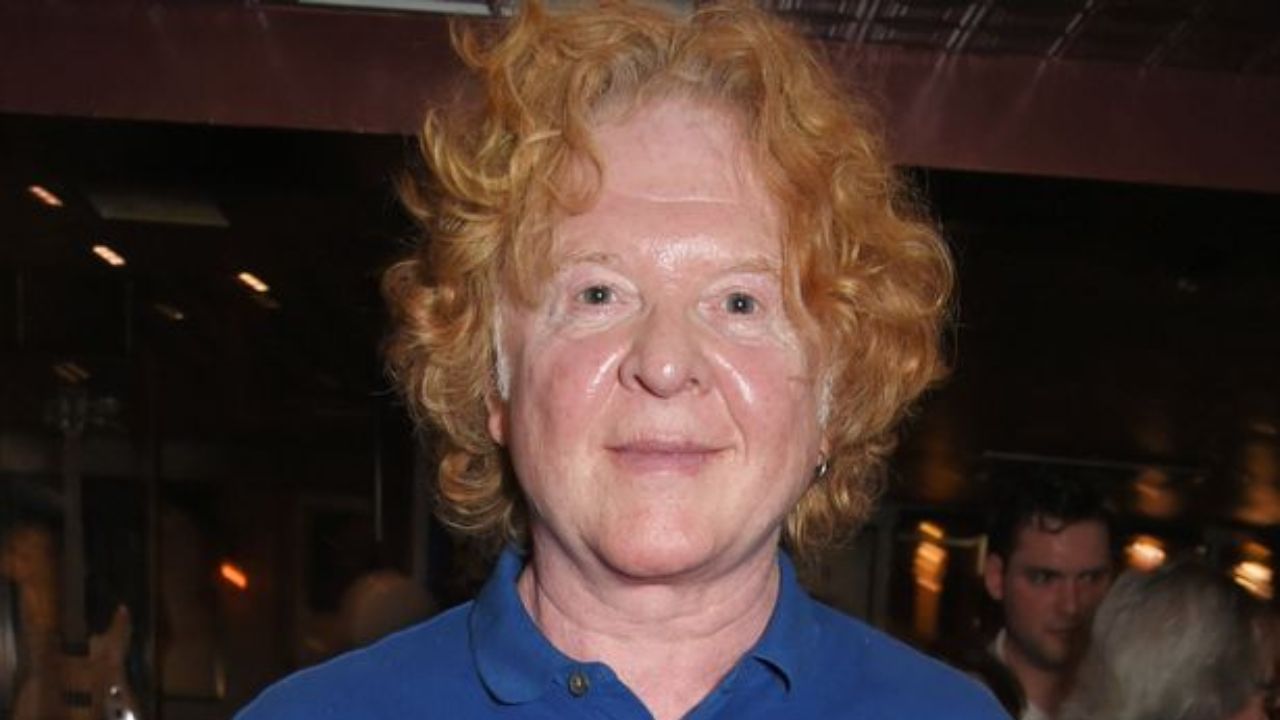 Mick Hucknall looks unrecognizable these days, which fans think is due to bad plastic surgery.
Image Source: The Mirror
People started noticing that Mick Hucknall had started to look unrecognizable in 2016. There was this one instance when he stepped out in London and nobody could tell it was him because his ginger locks were disheveled and his skin had a tight, pinkish tinge. He looked very weird and even though fans couldn't tell it was the Simply Red frontman, they couldn't help but do a double-take because of how he looked. He definitely looked like he had plastic surgery that didn't go down well.
Mick Hucknall's forehead looked strikingly plastic. He must have had Botox because why weren't their lines like they were supposed to be? And don't even get me started on his complexion. That pinkish tinge was just unnatural, right? He had that pillowy look to his cheeks that had to be fillers. Plus, the way they were bloated and puffed up, he had to have gone overboard with fillers. Botox and fillers may not technically qualify as plastic surgery but they certainly are cosmetic procedures so, there's that.
Mick Hucknall used to have hypothyroidism, an illness that left him fatigued and markedly heavier.
Image Source: The Sun
But, however, could it really be plastic surgery because, around 2016, Mick Hucknall opened up about his battle with hypothyroidism, an illness that left him fatigued, depressed, and markedly heavier? He said that he had aching joints and was tired all the time and had weight gain which he thought was simply growing old. He also talked about feeling and looking puffy and bloated.
I knew I had aching joints and was tired all the time and had weight gain. But I thought it was simply growing old. I was never really overweight. That was what was weird about it. I'd feel and look all puffy but if I went on the scales I never weighed more than 12 stone. I was getting more and more bloated and would wake up so confused, thinking, 'Did I eat a lot last night or something?'
Mick Hucknall's illness affected the way he looked and that could have been the reason he looked unrecognizable then. But he said that he had already recovered then by making changes to his diet. He cut out cruciferous vegetables (cauliflower and cabbage) and began to get more selenium in his diet and take various vitamin and mineral supplements. And with his new diet, he had gotten in great shape.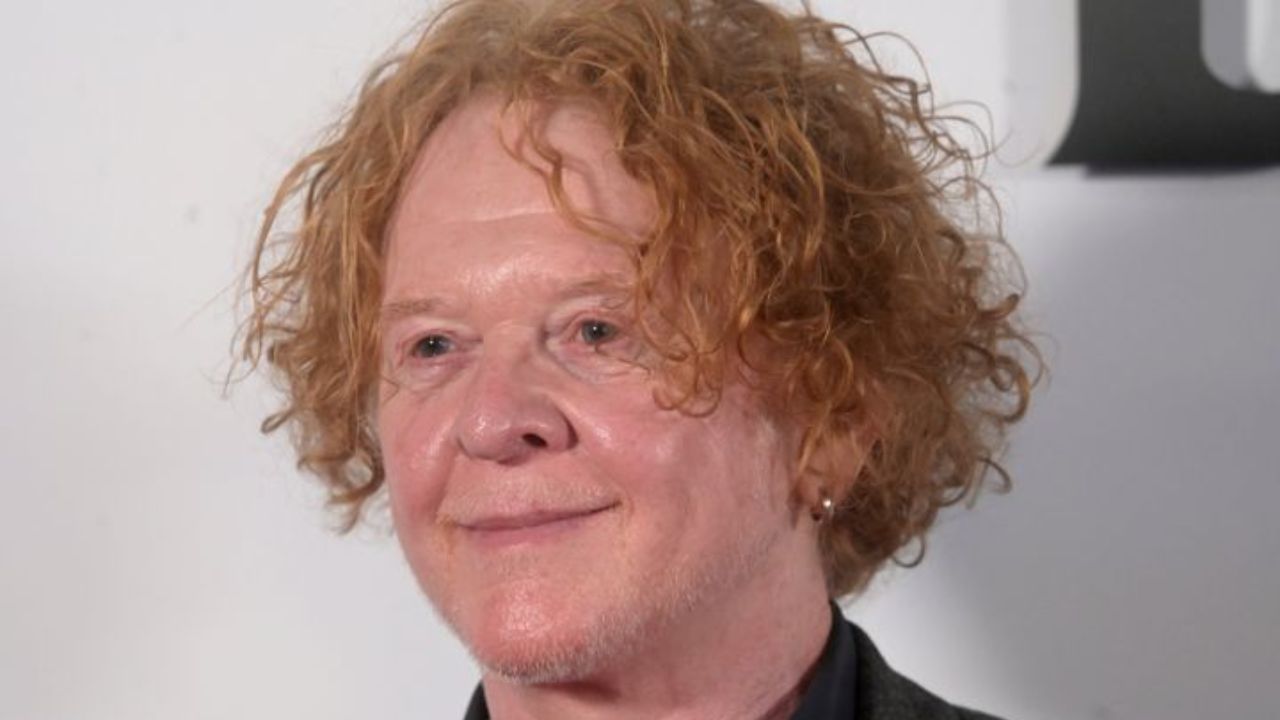 Mick Hucknall is suspected of having Botox and fillers.
Image Source: HuffPost UK
So, that does not really explain why Mick Hucknall looks the way he does now. So, it has to be plastic surgery, right? Because that kind of bloatedness in the cheeks and the weirdly wrinkle-less and shiny forehead are the tell-tale signs of fillers and Botox.
However, note that Mick Hucknall hasn't ever responded to plastic surgery speculations about him. So, we can't really be certain about what cosmetic procedure he has had if any. We can only make assumptions based on his pictures.