Mr. Beast recently shared his weight loss journey on Twitter. The 24-year-old YouTuber definitely looks leaner when you compare his before and after pictures. However, we're unaware of how much he weighs.
Recently, James Stephen Donaldson, mostly known as Mr. Beast came to Twitter to give his followers a personal update, showcasing his unwavering dedication to his workout program. The 24-year-old YouTubeer has been following a strict diet as well as a strenuous workout plan that includes walking 12,000 steps every day for the past 10 months.
Mr. Beast is known for pushing his body to its limits for his videos, such as burying himself alive for 50 hours and attempting to fast for 30 days, but it appears he is now focusing on maintaining a somewhat healthy lifestyle off-camera as well. Well, let's learn more about his weight loss transformation.
Have a look at the weight loss stories of Elle King and Maya Jama.
Mr. Beast's 10-Month Weight Loss Journey Explored!
According to his recent tweet, Mr. Beast (@mrbeast) has been on a weight loss transformation for a long time. On June 11, he wrote,
I've been lifting religiously for 10 months (with trainer, 12k steps a day, good sleep, good diet) and I've gone from obese to just lean. I have a new found respect for jacked people, this takes forever lol.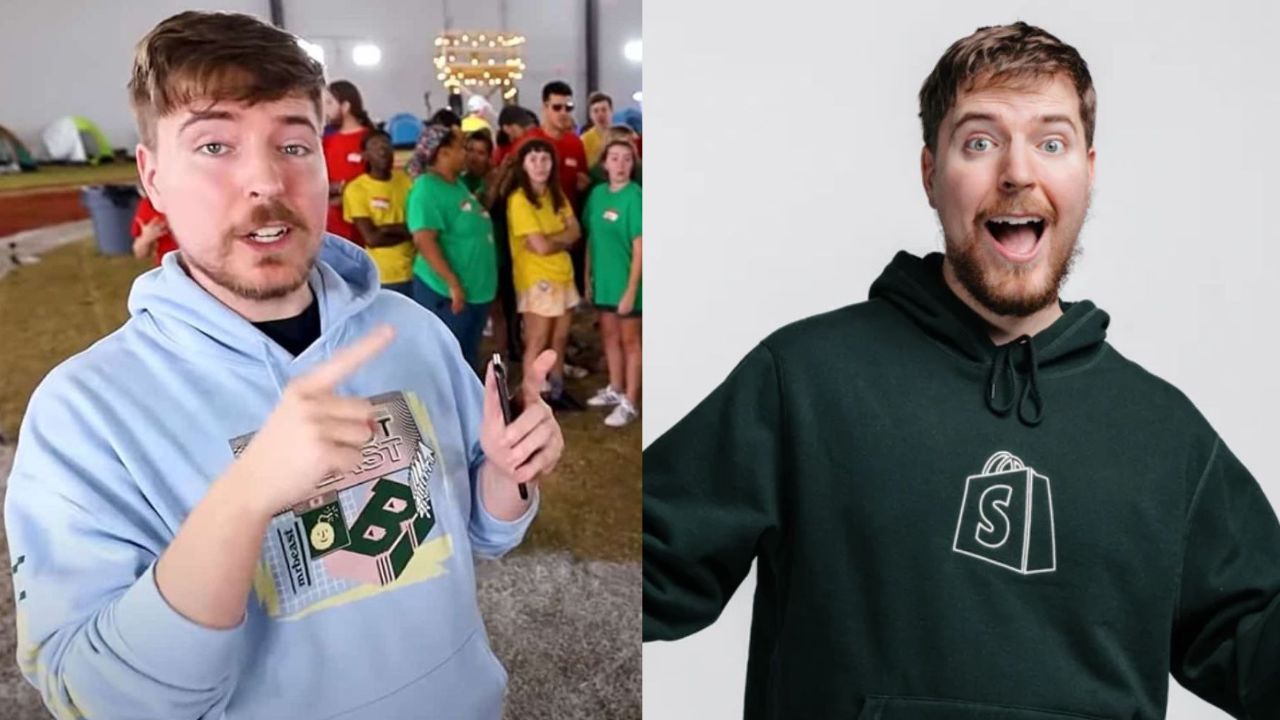 Mr. Beast before and after weight loss.
Image Source: HOUSE & WHIPS
Later, Mr. Beast revealed in a tweet that while he had not yet reached his ultimate target, he had effectively lowered a major amount of his body fat percentage. Sharing his progress, he tweeted,
Was 40%+ body fat and now I'm sub 20% body fat. Give me 6 more months and I should be able to share some sick before and after pics. Was 40%+ body fat and now I'm sub 20% body fat. Give me 6 more months and I should be able to share some sick before and after pics.
Similarly, fans flocked to Twitter to pat Mr. Beast on his back for his progress. A user wrote, "Mr. Beast now entering #BeastMode. I'll see myself out. No, seriously, that's awesome. No amount of money can replace the feeling of being fit. Wish I would have figured that out when I was Jimmy's age." Another wrote, "Mr. Beast learning about discipline in real time." A third user penned, "If Mr. Beast can lose the weight, so can I! Down 35 pounds since last year 95 to go!" A fourth user wrote, "Honestly never knew Jimmy was obese he looks great in his videos gud for him !!"
Furthermore, it appears that Mr. Beast is working on building quite the body during his weight loss quest, therefore, fans will be marking their calendars for the day Mr. Beast shows us the fruits of his labor. We'll have to wait and watch how heavy he gets with the weights moving forward to see if we can expect a fully ripped Giga-chad Beast in the near future.
Chris Tyson Posts Dramatic Glow-Up Photos After Starting Hormone Replacement Therapy!
Last month, Chris Tyson (@chris_thememegod) updated their followers after beginning hormone replacement therapy. The social media sensation, who is known for appearing alongside Mr. Beast on his popular YouTube channel with 153 million subscribers, uploaded an old photo of themselves alongside an updated image in a Twitter post. In the post's text, the 26-year-old commented, "Me when Breath of the Wild came out VS. me when Tears of the Kingdom came out." The photographs show Tyson clad in identical black T-shirts and indicate a new look for Tyson, who began therapy in February.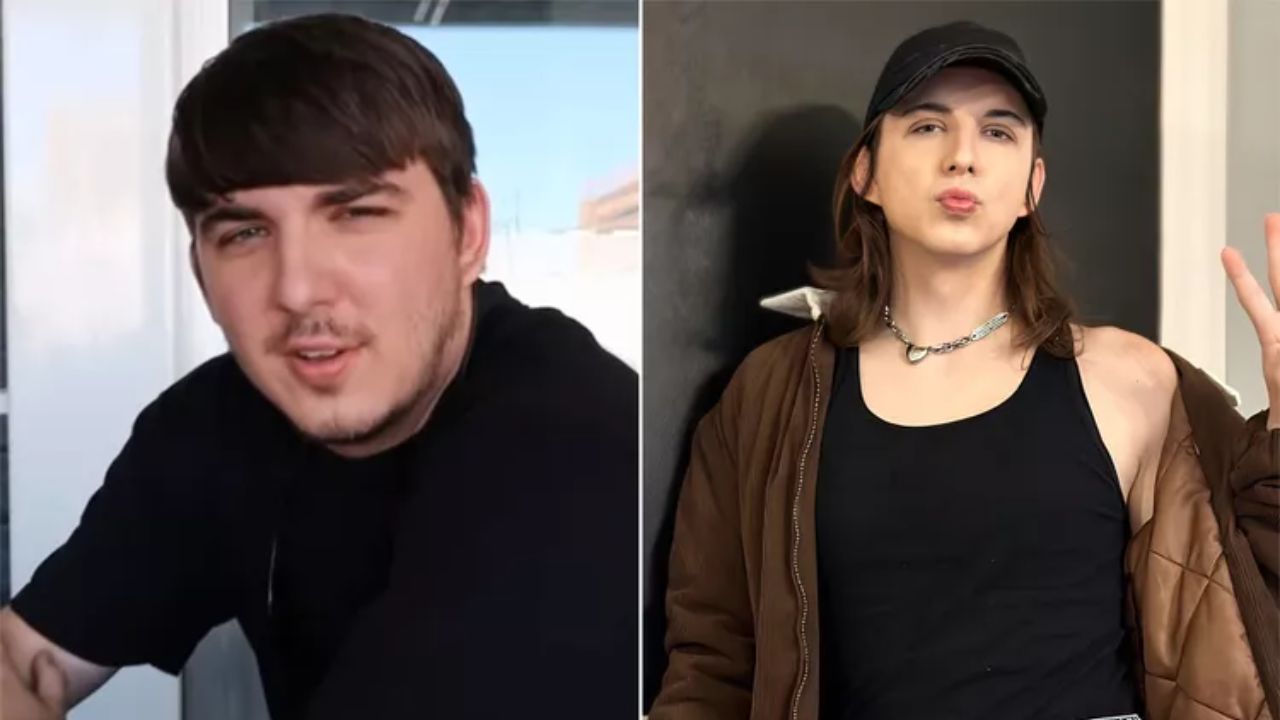 Chris Tyson after beginning hormone replacement therapy.
Image Source: People
Tyson spoke up about the therapy in an April Twitter post when news of their transition became public, stating, "Informed consent HRT saved my and many others' lives. The hurdles [gender nonconforming] people have to jump through to get life-saving gender-affirming healthcare in a 1st world country is wild to me. Just let people make informed decisions about their own bodies."
That same month, Tyson noticed that their hairline and face shape had already begun to change and that they were pleased with the results, saying at the time, "The amount of body positivity I've gotten in just 2 months is insane."