Priyanka Chopra's nose seems completely different than before as a result of a nose job. She received a procedure to remove a polyp in her nasal cavity. But her botched nose surgery nearly ended her career. Learn how.
Priyanka Chopra Jonas is an Indian actress and producer who won the Miss World pageant in 2000. She is most likely one of India's highest-paid actresses, and she has won numerous awards, including two National Film Awards and five Filmfare Awards.
In 2016, the Indian government awarded her the Padma Shri, and Time named her one of the world's 100 most influential people. Within the next two years, Forbes named her one of the World's 100 Most Powerful Women and was named to the BBC 100 Women list in 2022.
However, Priyanka Chopra received a lot of backlash over her early years due to her appearance, especially her nose which people suspected was the result of a bad nose job. So, did she really undergo a nose job? Well, here's what we have discovered.
You might also like to read the plastic surgery stories of Kaitlin Armstrong and Sophie Kasaei.
Know How Priyanka Chopra's Career Was Jeopardised Due to a Botched Nose Job!
As we know, most celebrities usually undergo plastic surgery to enhance their appearance and stay younger than their actual age. One such celebrity is Priyanka Chopra (@priyankachopra) who previously received a nose job to make her facial look better. However, the process did not go as it was planned.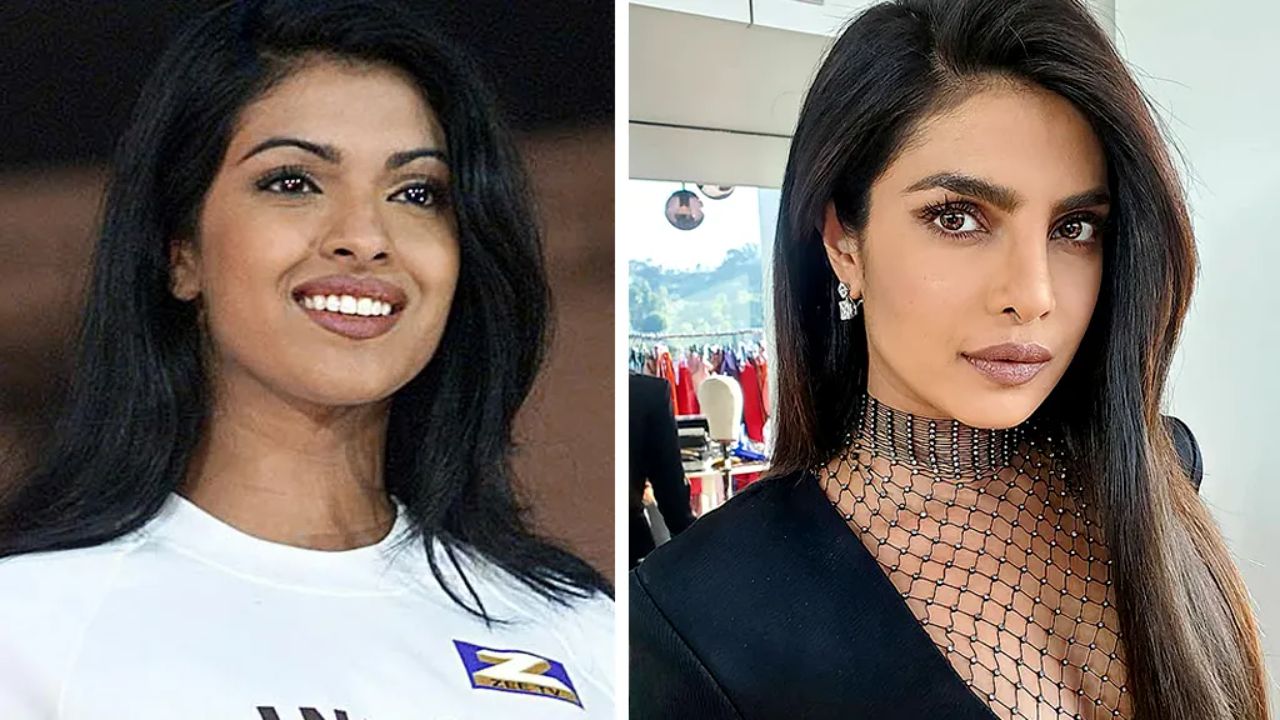 Priyanka Chopra before and after a nose job.
Image Source: Vague India
Earlier this year, the 41-year-old actress opened up about how a botched nose surgery sent her into a deep depression and made her fear for her career on Howard Stern's radio show. She had the surgery after winning the Miss World 2000 title. Later, in an interview, she described that period in her life as a dark phase.
According to Priyanka Chopra, she suffered from breathing problems and a persistent head cold after winning the Miss World pageant in 2000. When she sought medical attention, a doctor advised her to have a nose job to remove a polyp in her nasal cavity.
However, the operation resulted in a botched procedure in which the surgeon unintentionally shaved the bridge of her nose, causing it to collapse and change her appearance. As a result, she went through a dark phase and fell into a deep depression, fearing that her fledgling acting career would be over before it began.
Likely,  Priyanka Chopra also revealed that she was fired from three film projects due to her new look. Later, in the interview, she mentioned her late father, Ashok Chopra, an Indian Army doctor who encouraged her to get a collective surgery. She stated,
This thing happens, and my face looks completely different, and I went into a deep, deep depression... it was over before it started. I was terrified of that, but he was like, 'I will be in the room with you'. He held my hands through it and helped me build back my confidence.
She added that her father was the one who, after seeing her for a while in America, actually put bars on her bedroom window in India and hired a driver to drive her to and from school out of concern for her safety due to her appearance and sense of style. She explained,
My dad was super paranoid because he sent to America a 12-year-old with braids … and I come back, you know, a little bit more woman than my dad would've anticipated. I had boys follow me home and one of them jumped onto my balcony at night. That's why my dad was like, 'Fuck this! You [get] bars, and all your jeans are confiscated, you're gonna wear Indian suits.'
Furthermore, the Baywatch actress also gave credit to filmmaker, Anil Sharma, who cast her as a supporting character in her first Hindi film, The Hero: Love Story of a Spy. She explained,
I was supposed to play this lead, and I was shifted to a supporting character. That filmmaker (Anil Sharma) was very kind… He, while the tide was against me, said, 'It will be a small part, but give it your all.' And I did.
Currently, Priyanka Chopra is doing well in her personal life as well as her career life. Of course, she's now married to singer, Nick Jonas, with whom she has one child. She seems to be happy and excited in her life with her new family. Well, we wish the Jones family the very best in the coming days.
Priyanka Chopra's Net Worth!
Priyanka Chopra's net worth is estimated to be $75 million. 
Image Source: Koimoi
Priyanka Chopra's net worth is estimated to be $75 million in 2023, which is equivalent to 620 crores INR in Indian currency. Her earnings are primarily derived from brand endorsements, for which she charges approximately Rs. 5 crores per endorsement. She also has a TV show in Hollywood for which she charges Rs. 2 crore per episode.
Similarly, she has also made significant investments in real estate. Furthermore, she is one of the top celebrities who pays the highest income tax to the government, thanks to her massive earnings. Aside from money, she is always active in charitable and social causes.