Sarah Chalke looks extremely skinny in the latest season of Firefly Lane, which has started speculations about her weight loss. Many people are of the opinion that the reason she has had that weight loss is her eating disorder. But the truth is that Sarah Chalke has always been skinny and she has never talked about having an eating disorder.
People have loved Sarah Chalke ever since they saw her portray Elliot Reid on the NBC/ABC comedy series Scrubs. The charm she exuded as Reid was something else. Since then, the actress has gone on to do a lot of television and she has gained critical acclaim for every single work. She starred as the second Becky Conner on the ABC sitcom Roseanne, she played the role of dermatologist Stella Zinman on the CBS sitcom How I Met Your Mother, and she voiced Beth Smith on Adult Swim's adult animated science-fiction series Rick and Morty.
Besides, she also appeared in a recurring role on the third season of the ABC/TBS sitcom Cougar Town and did voice acting for the Netflix series Paradise PD. Sarah Chalke also was cast in Firefly Lane which came out in February 2021. The second season of the series, also said to be the final season, just ended. And the series brought back not just the drama between two friends but also invited weight loss speculations of Chalke.
Because she looked extremely skinny in the second installment of Firefly Lane, people couldn't help but wonder if she had an eating disorder that caused her to look so tiny all the time. However, she has always been skinny and if she had an eating disorder, she never talked about it and it's too intrusive to speculate that someone has some sort of disorder. Here's everything we know about Sarah Chalke's weight loss!
You might also be interested to read the weight loss stories of Claudia Oshry and Melanie Bracewell.
Sarah Chalke's Eating Disorder: The Actress Seems to Have Had Weight Loss; She Looks Extremely Skinny in Firefly Lane!
Sarah Chalke has sparked weight loss speculations after appearing extremely thin in Firefly Lane Season 2.
Image Source: Page Six
Sarah Chalke (@sarahchalke) appeared extremely skinny in the second season of Firefly Lane and all people can talk about is her weight loss and speculate that she has an eating disorder.
Sarah Chalke grabbed all the attention after the latest season of Firefly Lane premiered with her extremely thin physique. People were baffled as to how she had gotten so skinny when she was always thin in the first place. This confusion led way to speculations about her suffering from an eating disorder. They couldn't justify her weight loss any other way (not that they had to, mind you) so, they arrived at that conclusion.
However, if you have been observing Sarah Chalke from her Scrubs days, you would have noticed that she has always been skinny. She was never on the chubbier side. In fact, she was so thin that every time a new season of the show aired, she would make headlines and spark weight loss and eating disorder speculations. Her weight is one of the most curious and discussed topics about her.
Sarah Chalke is speculated to have an eating disorder.
Image Source: People
People had noticed how Sarah Chalke had looked just fine (healthy) in the first season of Scrubs only to get more and more skinny as the seasons progressed. Some viewers of the show said that her weight loss was distracting because her head looked disproportionately big in comparison to the rest of her body and her arms and legs looked like toothpicks.
People are making similar comments about the How I Met Your Mother actress even after more than a decade has passed since then. The circumstance of her looking skinny and it, then, leading to speculations that she had weight loss because of an eating disorder, has continued till now.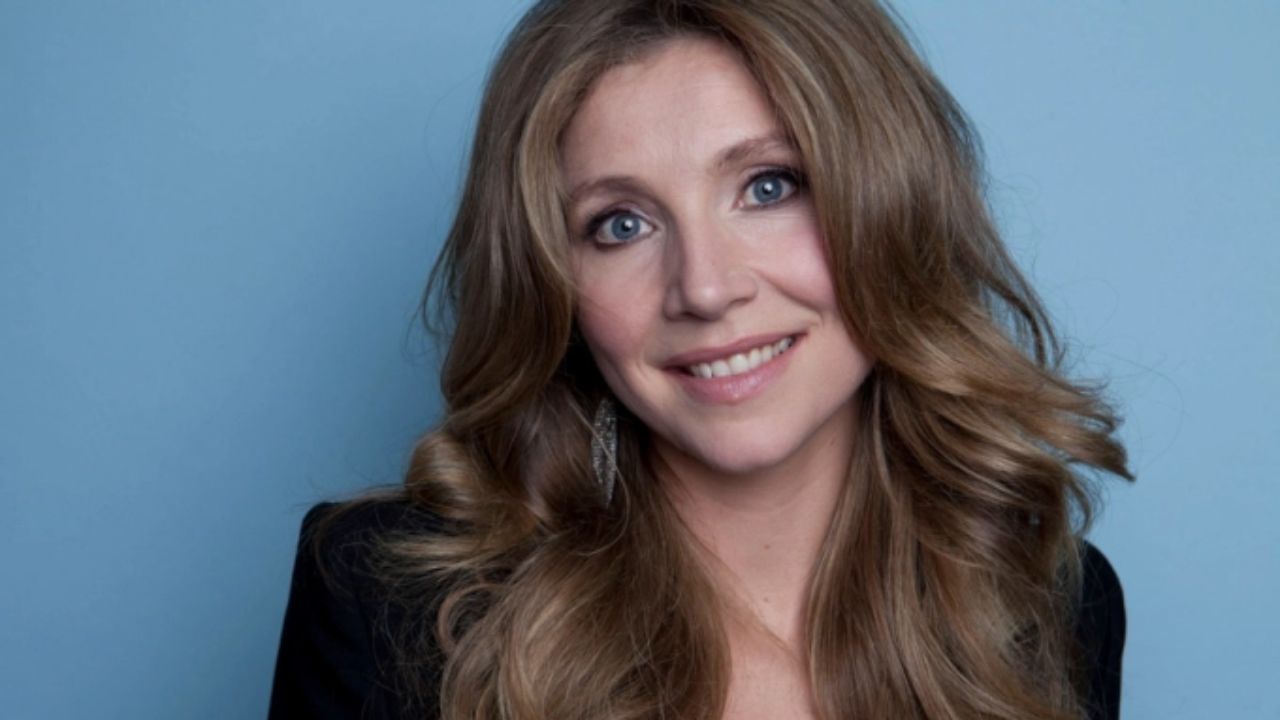 Sarah Chalke has always looked skinny and was never on the chubbier side.
Image Source: Hollywood Life
However, it should be noted that despite whatever it may look like, Sarah Chalke is healthy. The fact that she is skinny and that she may have had weight loss does not mean that she has an eating disorder. She has always eaten healthy meals and a balanced diet, and she generally avoids only those foods which are devoid of nutritional value. In an interview, she opened up about her diet and explained that she eats healthily,
I was raised to eat good-for-you foods, but we often had pie or ice cream for dessert. So that's how I eat now — I love really, really healthy stuff followed by a really, really naughty dessert, like pumpkin pie.
Well, that should tell you that Sarah Chalke does not have an eating disorder. And she has always looked skinny because she eats healthy food and if she ever has weight loss, it would not be because of her eating habits. Besides, she likes to stay in shape and for that, she often maintains some exercise regimen and goes on hiking.