Saweetie has a killer hourglass-shaped body and fans want to know if she bought it with plastic surgery or if she's all-natural. People suspect that the rapper has had breast implants and BBL to enhance her breasts and butt respectively. Saweetie once admitted to having her boobs done. No comments on BBL speculations. Fans seek her before and after plastic surgery pictures.
Saweetie is one of the buzzing female rappers in the music industry who has managed to garner a huge number of fans in a relatively short span of time. She's just that charismatic. No wonder everyone fell in love with her when her debut single Icy Girl came out. They also loved her debut EP High Maintenance a lot and by the time, her second EP, Icy was released, she was already big.
Her singles Tap In and Best Friend (featuring Doja Cat) boosted her mainstream popularity and she is one of the most talked about female rappers now. Saweetie has done really well with her talent. And she is very appreciated for her work but she is mostly in discussion because of her appearance. The thing is, she looks too perfect with her ultra curvy figure and fans can't believe that anyone can look that way without plastic surgery. They suspect that she has had her boobs done and gotten BBL. Let's talk about that!
There are more plastic surgery stories of Matt Terry and Allie Long that you might like.
Saweetie Before and After Plastic Surgery: She Seems to Have Had a Boob Job and BBL!
Saweetie (@saweetie) is highly suspected by her fans of having bought her curves and hourglass figure by getting plastic surgery. She allegedly had breast implants and BBL. The former, she has admitted to, the latter, she hasn't.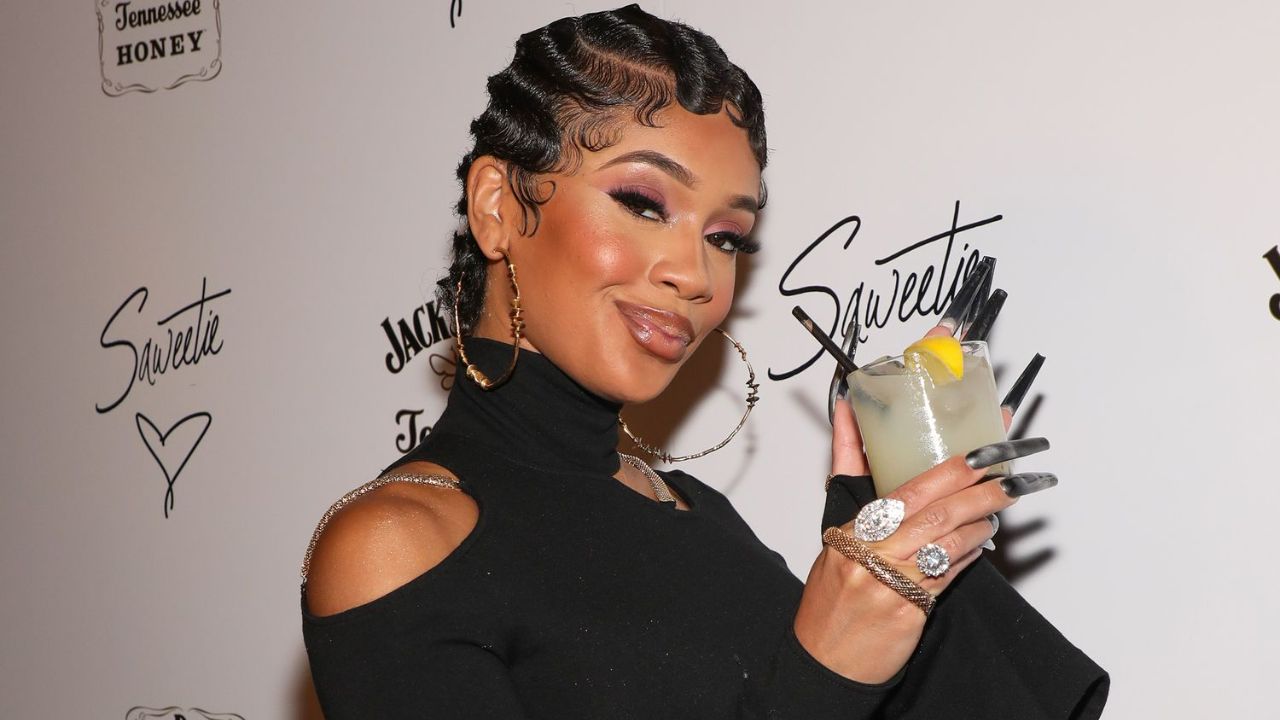 Saweetie's fans think she has had plastic surgery to enhance her figure.
Image Source: People
As one of the most prominent female rappers in the music scene right now, Saweetie gets a lot of attention and the media spotlight which means that she faces heavy scrutiny in everything she does especially in terms of her appearance. Since the trend of plastic surgery seems to be at an all-time high at the moment, it's impossible for people in the limelight like her to avoid such speculations.
Even if speculations were avoidable, the rapper would not have been able to do that because hello, have you seen her? Her body looks unreal, so perfect, as if though she was sculpted by God himself. I wish it was an exaggeration when I say that she has those curves that people could literally die for but sadly (out of sheer envy), it's not. The only thing that would make women feel better about the musician's body is if they knew she had plastic surgery to get that.
People are always wondering if Saweetie has had work done because they would like to know if she has had cosmetic procedures and it's more likely than not that she has gone under the knife because her curves and her figure is other-worldly perfect. She has very big round perky boobs that are sitting up perfectly and a perfect round and toned derriere. She had to have had the best boob job and BBL. She can't possibly look that way without plastic surgery is what many seem to think.
When she was asked about it in an interview with Hollywood Unlocked in 2019, Saweetie seemed not to want to reveal if she had her cosmetic works or not. So, she avoided confirming if she had had a boob job and BBL but she did make her opinions on plastic surgery clear. She said that it's fine for women to have surgery for themselves. Speaking of the media's obsession over women's bodies and speculations about artificial enhancements, she said,
I know a lot of women who've had a lot of work done and I feel like that's a personal decision. I feel like it's only a problem if you're doing it for somebody else. I'm an advocate of women feeling good about themselves. Their body, their choice. 
Saweetie Admitted to Having Plastic Surgery to Enhance Her Boobs!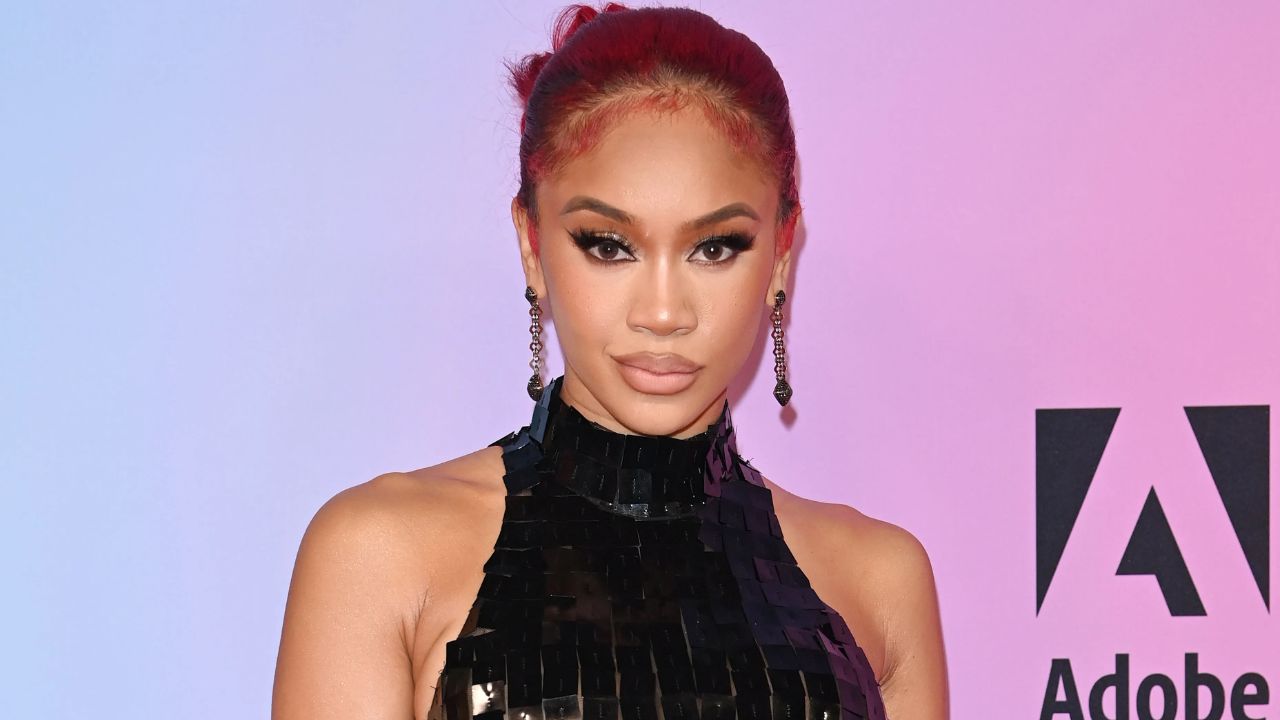 Saweetie has admitted to having a boob job but not BBL.
Image Source: The Sun
The Best Friend rapper did not seem to want people to know if she had had a boob job and BBL like they suspected her of having at the time but she changed her mind later on. Because, four years later in 2023, she admitted to having her boobs done. Not that people didn't already know about that (they had known that she had had plastic surgery, both a boob job and BBL when she avoided confirming those, her silence spoke volumes) but it was satisfying to hear it from her.
Saweetie was backstage at the Coachella Valley Music and Arts Festival when she was interviewed by HipHopDX. The outlet asked her about her first performance after which she shared that she had gone to Istanbul in Turkey for her first performance where she had the biggest payday she had ever had. She said they paid her 10 bands for just one song Icy Girl. She was then asked what she spent her cash on and that was when she revealed that she had plastic surgery on her boobs. She replied, "Some boobs!" and fans went crazy at the confirmation.
Seeing how open Saweetie was about her boob job, people expected her to confirm her BBL as well but so far, she hasn't. Could her butt be natural after all? Whatever it is, if she does not want to share that she has had plastic surgery, she won't because it's her business and she does not owe any explanation. If she wants to, she will in her own time.