Shayne Ward underwent a dramatic weight gain of about three stone after he joined Coronation Street in 2015. When the singer left the show in 2018, he said that he was not sad about leaving Corrie because the food he had when he was on the show led him to pile on weight and gave him the dad bod. Shayne Ward went from being one of the hottest people alive to being trolled for his dad bod after his weight gain. However, he has shed much of the weight he gained after 2015.
Shayne Ward shot to fame in 2005 after he was crowned the winner of the second season of The X Factor. He signed a recording contract with Simon Cowell's Syco record label after which he released his debut track That's My Goal which went on to be the Christmas No. 1 song that year and the third-fastest-selling single of all time in the UK. His self-titled debut album spawned two hit singles, No Promises and Stand By Me,  and topped the Irish and UK Albums Charts.
His next album Breathless did well but his third album Obsession underperformed after which he was dropped by Syco. In 2015, he came out with a new album Closer as an indie artist and that's the last music he has put out. He has largely given up on music after he was cast as Aidan Connor in ITV's Coronation Street. He left the show in 2018 and he said he was not going to miss it because he gained weight after joining the show. Now, what's that about Shayne Ward's weight gain after joining Corrie? Let's find out!
Would you like to read the weight gain stories of Dawn French and Emilia Clarke?
Shayne Ward's Weight Gain: What Made Him Put on Weight?
Do you remember the time everyone was talking about Shayne Ward's (@shaynetward) weight gain? Yeah, he put on about three stones after 2015 and people could not believe their eyes because he quite literally was the epitome of fitness before. I mean, women drooled over his perfectly toned abs looking at his topless photos in Women's magazine. He went from that fit to fat and it confused people.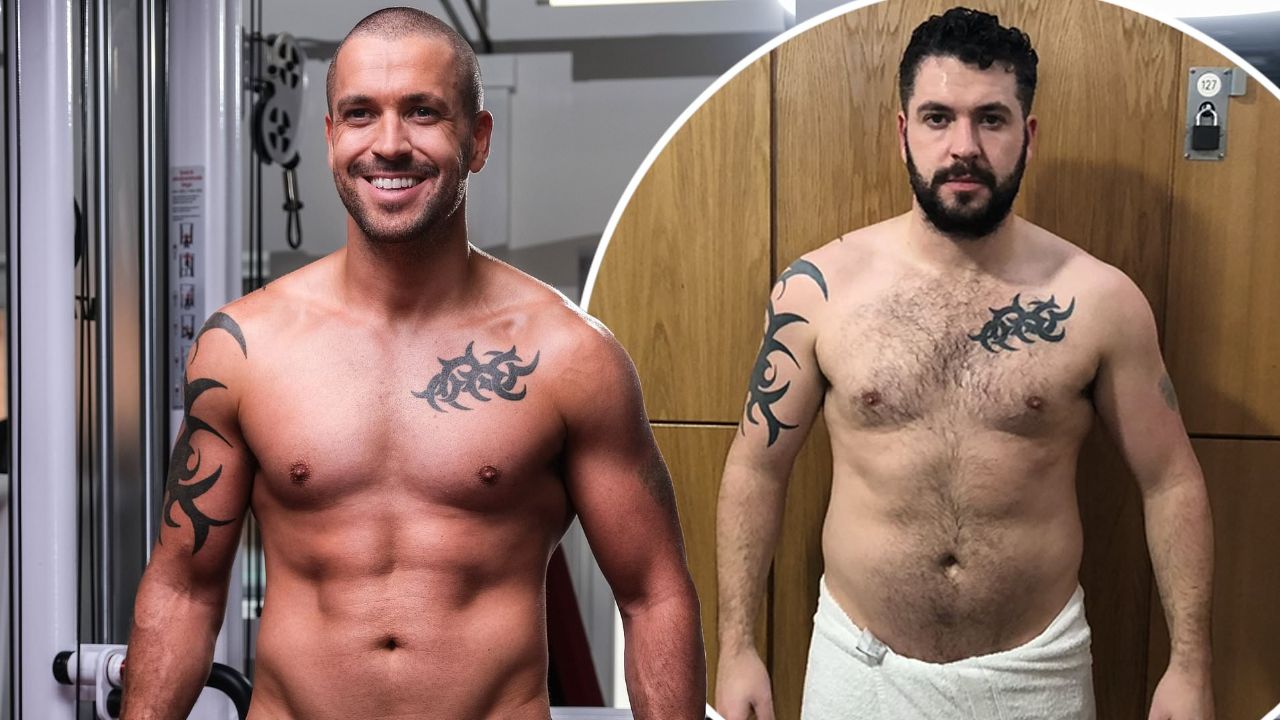 Shayne Ward had a weight gain of three stones after joining Corrie.
Image Source: Daily Mail
Nobody really expected that The X Factor winner would have such a drastic physical transformation. One minute, he was flaunting his abs and muscles while posing topless for countless women's magazines, and three years later, he had everyone talking about his dad bod. Yeah, it just happened in that short span. In 2015, he was fit and hot. His weight only spiraled from then onwards, leading him to a weight gain of three stones till 2018.
Shayne Ward's six-pack abs had bloated into a "dad bod" and his followers want to know what happened to him for him to give up on fitness. What was he so busy with that he could not manage time for himself and for maintaining his physique? Well, as it turned out, his weight gain was to be credited with the canteen of Coronation Street and his lack of self-control when it came to food.
In an interview he did after he announced that he would be leaving Corrie when Aidan Connor, Ward's character, was killed off from the show, he said that he would miss the show when he left but he would be fine because it would be a relief for his dad bod. Yeah, he blamed the show for his weight gain and expanding waistline because apparently, the canteen had some naughty food. Shayne Ward said,
I will miss it when I leave but it's not done favours for the dad bod. The canteen has a really great menu but then it also has really naughty food. Put it this way — it's your choice, but then if you eat from the naughty menu you've got to make sure you don't put weight on, which is what happened to me really. Fish and chips Friday is on every single week and they have lots of sweet food like hot chocolate fudge brownie or rhubarb and apple crumble.
Shayne Ward Was Affected a Lot By People Mocking His Weight Gain!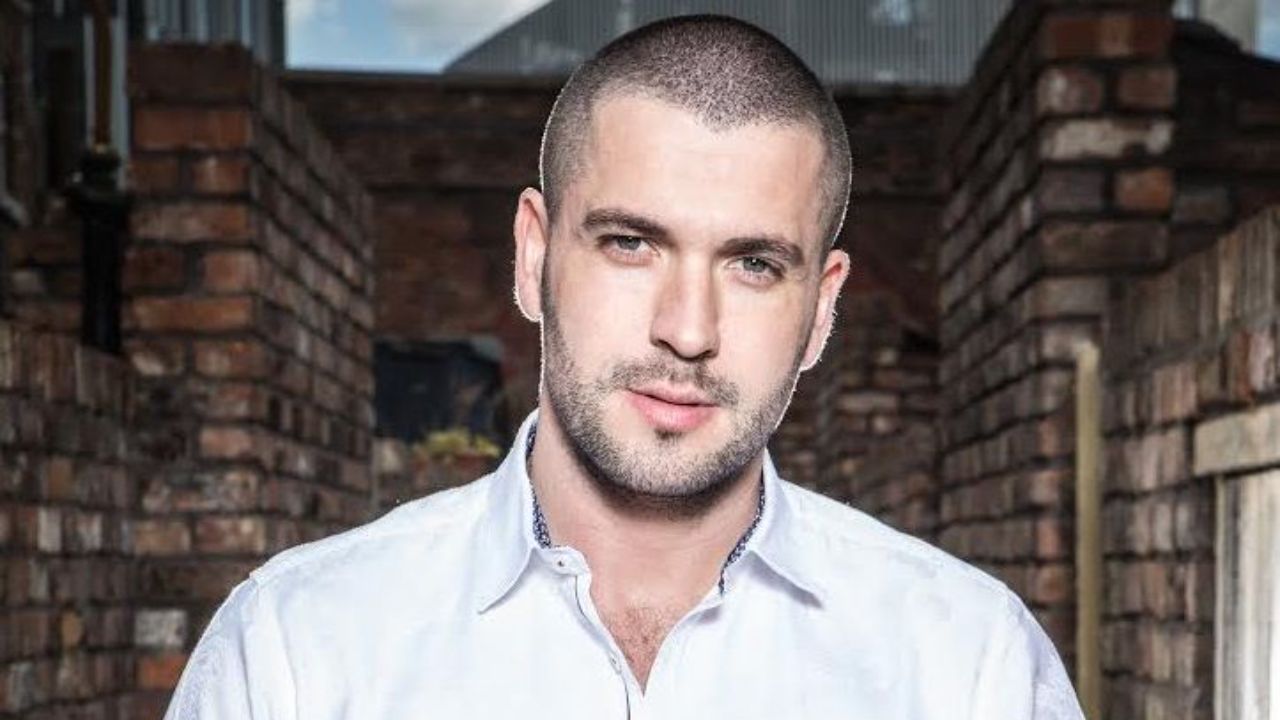 Shayne Ward was affected a lot by people trolling him for his dad bod.
Image Source: Digital Spy
Though the Stand By Me hitmaker enjoyed his time on Coronation Street, the canteen-fuelled fuller figure he got during his time on the show affected him a lot. He gained three stones by 2018 and every time he made a public appearance or something, people would talk about his weight gain. He was targeted by online bullies for his weight and mocked for his physique.
Around 2017, Shayne Ward pretended to be fine with all the insults and crude comments about his weight. He even stripped off on Loose Women for their body confidence campaign to show that he was fine with the way he looked. He said that he laughed at the cruel remarks about his weight gain because he had thick skin. But it was all a lie and secretly, he took the comments to heart and he only shared that after his exit from Coronation Street.
In a 2018 interview, Ward admitted that the remarks about his appearance and weight affected him more than he let on.
For guys, if your mate tells you you've put on a bit of weight you laugh about it and make it banter. But when they've left the room you're left with those comments that can cut like a knife. I'm glad the picture of me ­topless is out there now because not everyone is going to be in the most incredible nick.
It must have been a hard time for Shayne Ward because he was not in a good place that time, what with Corrie letting him go and his music career not working out the way he wanted it to. He said that he was sluggish and stressed at the time and he didn't feel like doing anything about his weight gain. He shared that he had no plans to attain his gym-honed figure again because he had no desire to be absolutely ripped to shreds.
He seems to have changed his mind since then. He must have been tired of being stuck in that same boring place where things were not going well for him. So, he took on a challenge and started training and shed all the weight he gained while he was in Coronation Street. Shayne Ward reversed his weight gain and he is now back to being fit and toned as he was in 2015.