Teddi Jo Mellencamp has been open about her 80-pound weight loss. She previously revealed that she started losing weight after she tracked and shared her journey on Instagram. This eventually led her to launch a program dedicated to improving the health of women. However, her former clients have been criticizing her program over the years. Some even took to Reddit and opened up about her diet and workout plan.
Teddi Mellencamp (full name: Teddi Jo Mellencamp Arroyave) is an American TV personality and podcast host who is mostly renowned for her appearance in Bravo's The Real Housewives of Beverly Hill (RHOBH). She was featured in 3 seasons of the series, from 2017 to 2020.
In 2020, Bravo fired her from the franchise. However, 3 seasons on RHOBH were enough to leave a mark on the audience. People still seek her whereabouts to this date.
Most recently, Teddi Mellencamp's weight loss journey has been a subject of concern for many of her fans. Since Teddi has been open about her transformation, here are some details you do not want to miss about her weight loss journey, including her diet and workout plan.
Previously, we discussed the weight loss efforts of Mayra Rosales and Alexander Volkanovski.
Weight Loss: Teddi Jo Mellencamp's Secret to Losing 80 Pounds!
Before discussing how she was able to achieve weight loss, let's have a quick glance at how Teddi Jo Mellencamp (@teddimellencamp) gained so much weight in her teenage years. At the age of 19, the former RHOBH star "officially" became "a pizza VIP!" as she had ordered over 100 pizzas in one year. She gained over 80 pounds at the time.
She then tried "everything from cleanses to the cookie diet" and in fact "did the HCG diet, which involved getting weekly injections of what I hoped was actually HCG, which supposedly would help boost [her] metabolism so I could lose weight quicker."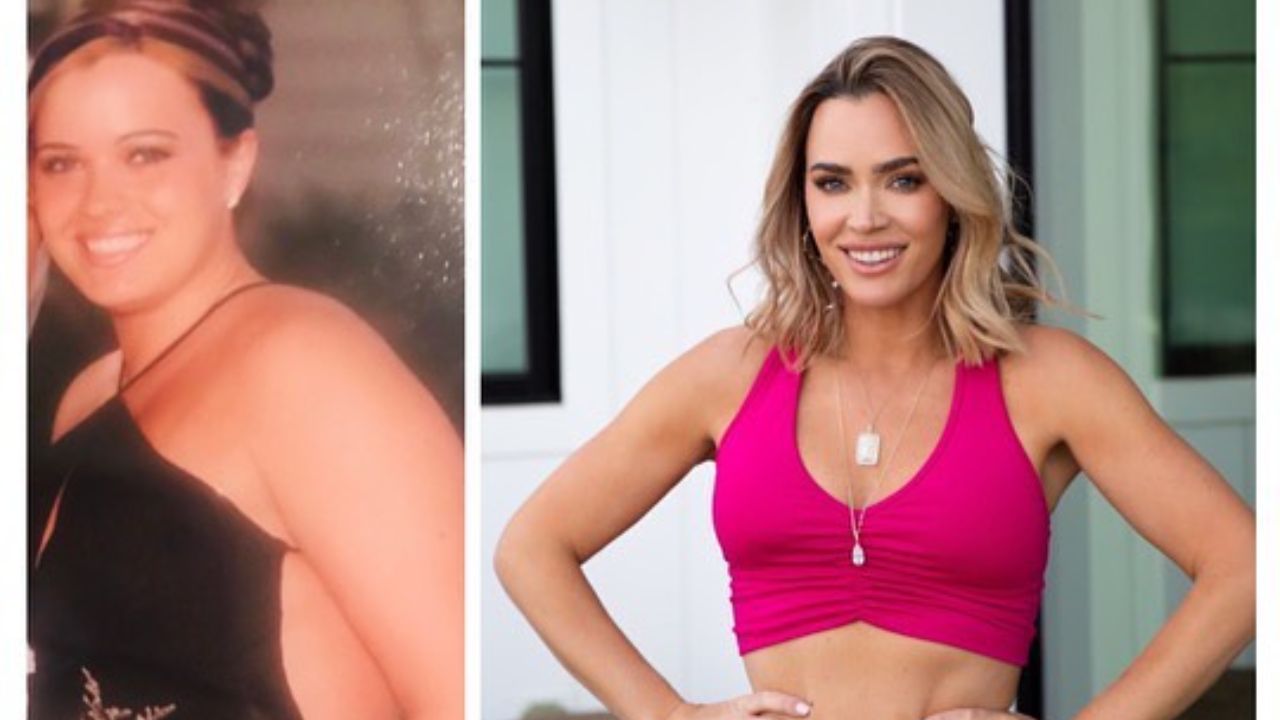 Teddi Mellencamp before and after weight loss.
Image Source: Instagram
Although Teddi Mellencamp acknowledged that some of her diets were effective for weight loss, she was aware that her weight fluctuated and that her actions weren't healthy. She previously explained,
By the time I hit 26 years old, I realized I needed to get my head out of the LA game and spend more time in my happy place: riding horses professionally. I got so absorbed that I spent hours and hours riding, often forgetting to eat or grabbing just a small snack on the run. My weight went down, but again, it wasn't necessarily healthy.
Teddi Mellencamp revealed that opening an Instagram account to track her weight loss progress marked a turning point in her transformation. She added,
I started an Instagram dedicated to my fitness journey and posted about all the different workouts I tried. I had a blast, learning to love lots of types of exercise and making new friends. But after one year I'd only lost about 25 pounds. I wasn't upset about it—I felt better mentally and stronger physically—but I knew I could do better. It was time to deal with my nutrition… or lack thereof.
On the other hand, the celebrity was able to eat healthily after sharing on social media about her feelings and anxiety. After Instagram gave her accountability, she decided to start her own business, All In, which focuses on women's health goals.
Reddit Discusses Teddi Mellencamp's Weight Loss Diet and Workout Plan!
A few former clients have previously opened up about why they didn't like Teddi Mellencamp's weight loss diet and workout program. A former client told Insider that the program was really "toxic" and that her only goal was to discontinue it. Another customer reported that she was so exhausted from the program that she was having trouble getting anything done.
Teddi Mellencamp's weight loss program has been criticized by many of her former clients.
Image Source: Instagram
Likewise, some users on Reddit had a discussion and shared their thoughts. One person wrote,
So I heard that she just made the participants starve themselves. What would happen if they ate more than they were supposed to? Or skipped a day of working out? Or binge ate. How did she stop/punish that?
In the same post, another user replied,
Teddi has no credentials to give dietary advice and neither do her coaches. TBH, it sounds like an MLM because many coaches are former clients.
If you check the Reddit discussion, there are multiple stories of why so many people believe her program is a "shady program." However, we do not have any personal opinions about her program. We encourage everyone to do more research and make decisions.