Tim Lovejoy has undergone significant weight loss in recent years. While he has not revealed anything about his transformation, many people believe he has been diagnosed with brain cancer. Find out what the truth is.
Tim Lovejoy is a television presenter and producer from the United Kingdom who is most recognized for hosting many TV programs, mainly football-related programming. He currently presents Sunday Brunch on Channel 4.
Tim rose to prominence as a co-host of the popular football show, Soccer AM, which broadcast on Sky Sports. He co-hosted the show with Helen Chamberlain for many years, from the late 1990s to the early 2000s. The show was notable for combining sports banter with comedic skits and interviews with football stars and celebrities.
Recently, Tim Lovejoy's appearance has been making headlines as he has lost significant weight in recent years. As a result, many people have been curious to know the reason behind his weight loss. Well, we've got you covered.
Previously, we touched on the weight loss stories of Sunny Anderson and Adrian Lewis.
Weight Loss: Tim Lovejoy Looks Completely Different in His Before and After Images!
If you've known Tim Lovejoy (@timlovejoy_official) from his Soccer AM days, you're probably aware that he does not look the same anymore. The 55-year-old TV host has lost significant weight over the years. However, Tim has not revealed the reason behind his weight loss.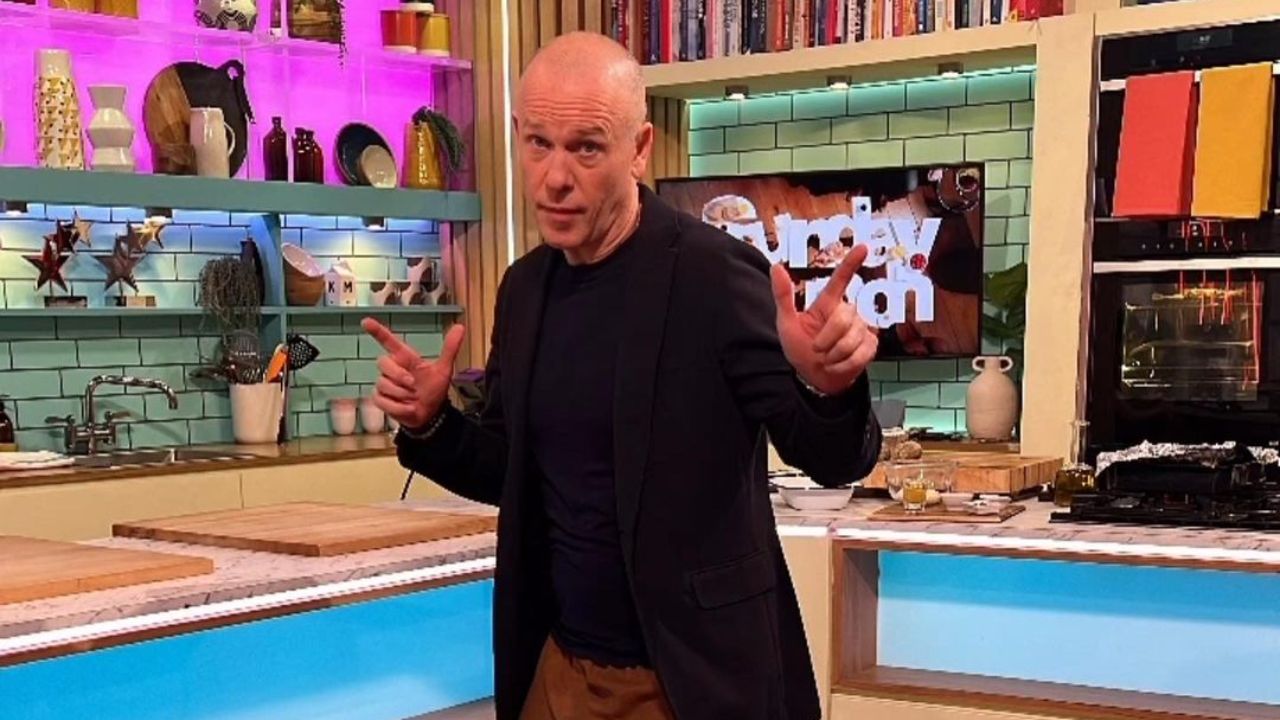 Tim Lovejoy's weight loss is visible in his recent pictures.
Image Source: Instagram
While Tim has not shared any information about his transformation, he has been open about suffering from depression time and again. He even said that he wouldn't even get out of bed at that time. During a podcast, he said,
In deep sadness, which ended up becoming so overwhelming I couldn't get out of bed. The human body is good at forgetting the trauma so all I can remember is that it's a pain I can't describe, and everything being very dark. The second time I got it, I read a book by Matt Haig called Reasons To Stay Alive and I realised I had anxiety alongside the depression. I had no idea what it was until then. If you get pain in your arm, your arm's not working. When you get depression, your life is not working and you have to work out why.
In case you're unaware, depression can cause unintentional weight loss owing to changes in appetite, decreased interest in eating, and metabolic abnormalities. Sadness, discouragement, and a lack of energy can all contribute to a lack of self-care, leading to weight loss.
On the other hand, there's a chance Tim Lovejoy might have lost weight following a strict diet and exercise routine as he previously (in the same podcast) shared that he has tried every sort of diet. He explained,
I do a lot of experiments on myself and enjoy it. I can't tell you how many diets I've done. I've done the carnivore diet, which is pure meat, and after two weeks it felt mentally exhausting. I've done the plant-based diet, vegetarian diets, intermittent fasting. I put myself on a psilocybin trial, which is magic mushrooms. I put myself on a clinical diet trial as well where they told me what to eat for a while and then measured my bloods, faeces and saliva.
Thus, the fact about Tim Lovejoy's weight loss remains a mystery for now. Regardless of how he did it, there's no denying that he looks comparatively healthier these days. And yes, we will surely get back to you as soon as we get any updates.
Does Tim Lovejoy Have Brain Cancer?
There have been rumors circulating on the Internet that Tim Lovejoy has been diagnosed with brain cancer. Everything started after a Chelsea fan page tweeted that he only had 2 months to live after suffering from brain cancer on September 21, 2022.
However, it appears the claim was just baseless and fake since it has been over 10 months since the tweet and there's no official news about Tim being diagnosed with brain cancer. Of course, Tim has not responded to the rumor. We're afraid that he is even aware of the rumor.