Ali Fedotowsky's fans wonder if she has gotten plastic surgery or if she is all-natural. Going by The Bachelorette alum's Instagram, it does not look like she has had any work done because she seems to be aging normally. She once mentioned having Botox and thinking of getting belly button surgery. But that's all the plastic surgery Ali Fedotowsky admitted to.
As someone who started her career in showbiz with reality shows (The Bachelor and The Bachelorette) and used the fame she got as a reality star to be an influencer, Ali Fedotowsky really cannot avoid plastic surgery speculations because influencers and reality stars are like the target customer of surgeries and makeovers. Even if she comes out looking slightly different in some of her pictures, her followers start speculating about the cosmetic work she "must" have had.
Here's everything to know about Ali Fedotowsky's plastic surgery!
Previously, we touched on the plastic surgery stories of Christina Aguilera and Diamond from Crime Mob.
Has Ali Fedotowsky Had Plastic Surgery? She Has Talked About Having Botox!
Ali Fedotowsky's fans want to know if she has had plastic surgery.
Image Source: Page Six
Ali Fedotowsky (@ali.manno) does not appear to have undergone any sort of plastic surgery procedures. She has mentioned that she gets Botox though.
Being an influencer is not really easy as it looks because your authenticity is always questioned and because no matter how you look, people always suspect that the way you look has something to do with plastic surgery. You stay the same and don't age at all, you have had work done to look young. You age and your appearance changes, the change must be because of cosmetic surgery. Ali Fedotowsky is currently facing something similar.
If you look at her, she does not really appear to have had plastic surgery. She looks mostly the same as she did when she first rose to prominence in 2010 as a cast member of The Bachelor. It's been more than a decade since then and she seems to have aged gracefully in that time. She looks a lot more mature than she did back then but her appearance has not changed significantly.
Yet those minor differences were enough for her followers to speculate that Ali Fedotowsky has had plastic surgery. It's not just the little changes. People began suspecting that she had something done because of her smooth skin as well. They thought it a bit weird that while she definitely seemed to have aged, her forehead remained super smooth and suspiciously so.
Ali Fedotowsky mentioned that she has had Botox in passing. 
Image Source: ABC News
As it turned out, the fans were right in thinking that The Bachelorette star had some cosmetic work because she did get Botox. Though she chose to age naturally for the most part, she couldn't resist taking Botox. She mentioned that she got the anti-wrinkle injection in passing when she was talking about her shingles and how she mistook it as a bad reaction to Botox. It does not technically qualify as plastic surgery but it still counts.
Ali Fedotowsky Has Not Admitted to Having Plastic Surgery!
Ali Fedotowsky has never admitted to having any other plastic surgery procedures. However, she mentioned that she once thought of getting belly button surgery. In 2017, she made an Instagram post where she revealed that the way her belly button looked had made her insecure her entire life because she never saw anybody else in ads or in magazines with a similar one and that it made her want to get surgery for that. But she never actually went ahead with it.
Going by what the reality star has said about loving her body, it does not look like she would ever get plastic surgery or if she were to get cosmetic procedures, she would be upfront about it to her followers and would not hide or lie about it at all. She said that she strives for transparency and honesty as an influencer and works with brands only she loves.
You have to be smart. And you have to be able to see long term so you're not just making the quick money. I turned down an astronomical amount to rep a weight loss pill because that's not who I am or what I want to represent. I only work with brands I truly love.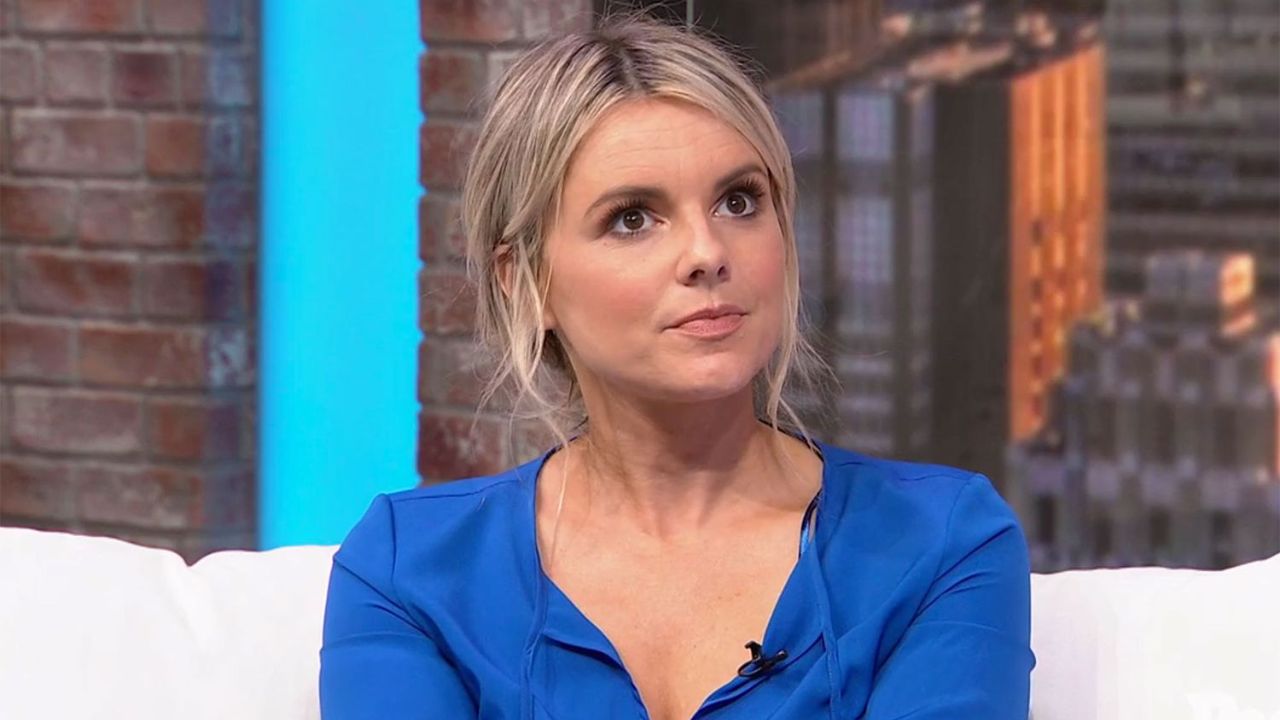 Ali Fedotowsky said that she is on a journey of self-love with her body.
Image Source: People
Also, Ali Fedotowsky mentioned being on a journey of self-love with her body and loving your body definitely does not mean getting plastic surgery to modify it. She said that she does not ever edit her body to make it thinner. I don't think she would be editing her body in real life. Aside from Botox shots, she has not had anything and is aging normally for the most part.
People can pick you apart. But I'm always myself. This could go away any day, so while I'm doing it I'm going to stay as authentic as I possibly can.