Christina Aguilera is suspected to have gotten BBL to enhance her butt. The singer used to be very skinny before and started to fill out when she was 21. But in the later years, her figure changed significantly with her butt getting much rounder and fuller for her body which led to her fans thinking that she got plastic surgery on her derriere. Christina Aguilera has never admitted to having BBL or butt implants to get a thick body. 
Christina Aguilera returned to the stage after a long time to headline the Pride Island concert at New York City's Brooklyn Army Terminal and boy, did she deliver with such passion. The singer and television personality sounded incredible and looked the same way in a sheer black bodysuit embellished all over with rainbow-colored sequins. The body chain she had on that incorporated a leather choker and silver chains around the bodice only elevated the look and accentuated her curvy figure and ample buttocks, which ultimately led to the revival of BBL speculations.
There are a few people who believe that The All-New Mickey Mouse Club actress has been wearing butt pads underneath her outfit to look curvy and thick. However, the majority believe that she has had plastic surgery. Here's everything to know about whether or not Christina Aguilera had BBL or butt implants.
You might also be interested in the plastic surgery stories of Diamond from Crime Mob and Axl Rose.
Is BBL The Reason Why Christina Aguilera Looks So Thick and Curvy?
Christina Aguilera allegedly has had plastic surgery including either BBL or butt implants.
Image Source: Billboard
Christina Aguilera (@xtina) is highly suspected of having a BBL to enhance her butt and get a more curvy and voluptuous figure. Some think she got butt implants for that purpose.
The Dirrty hitmaker has long been the target of plastic surgery speculations. She is especially suspected of having gained a much fuller figure, curvy shape, and a huge derriere by undergoing a cosmetic procedure called BBL. Her recent public appearance at the Pride Island concert only led to the reemergence of such assumptions because it reminded the general public of how exaggeratedly and unnaturally curvaceous her figure is.
The rumors that Christina Aguilera attained her shapely beauty and that impossible figure by paying for the curves first surfaced in 2012. According to the reports of Star Magazine, The Voice judge got butt implants sometime before she attended the American Music Awards in November. That was around the time when people started to note that she had developed a much fuller figure and had completely transformed from being a skinny woman to being a very curvy and voluptuous one. Many thought that she had gotten BBL.
Christina Aguilera used to be very skinny and petite before she started to develop a fuller figure.
Image Source: The Daily Beast
The 42-year-old looked very curvaceous and striking at the time and the form-fitting Pamella Roland gown that she wore for the event showed off a new, bizarrely perked bubble butt à la Kim Kardashian. She used to be very skinny and had a petite figure when she started out. As she grew up, she started to fill out and get more thick and curvy but never had she been as voluptuous as she was in that event. Her butt looked huger than ever before, which led to the allegations that she either had a BBL or butt implants.
Christina Aguilera's new body sparked an intense discussion of her derriere. While some of her fans were convinced that she snipped and ripped her butt with the assistance of a plastic surgeon, others seemed to think that she cut up the 80s' floral jackets and slapped some shoulder pads on her posterior. Most of them were inclined to believe the former because her butt, apparently, looked too hard for it to be shoulder pads and not BBL. Experts agreed on that one.
Do Experts Think That Christina Aguilera Has Had a BBL or Butt Implants?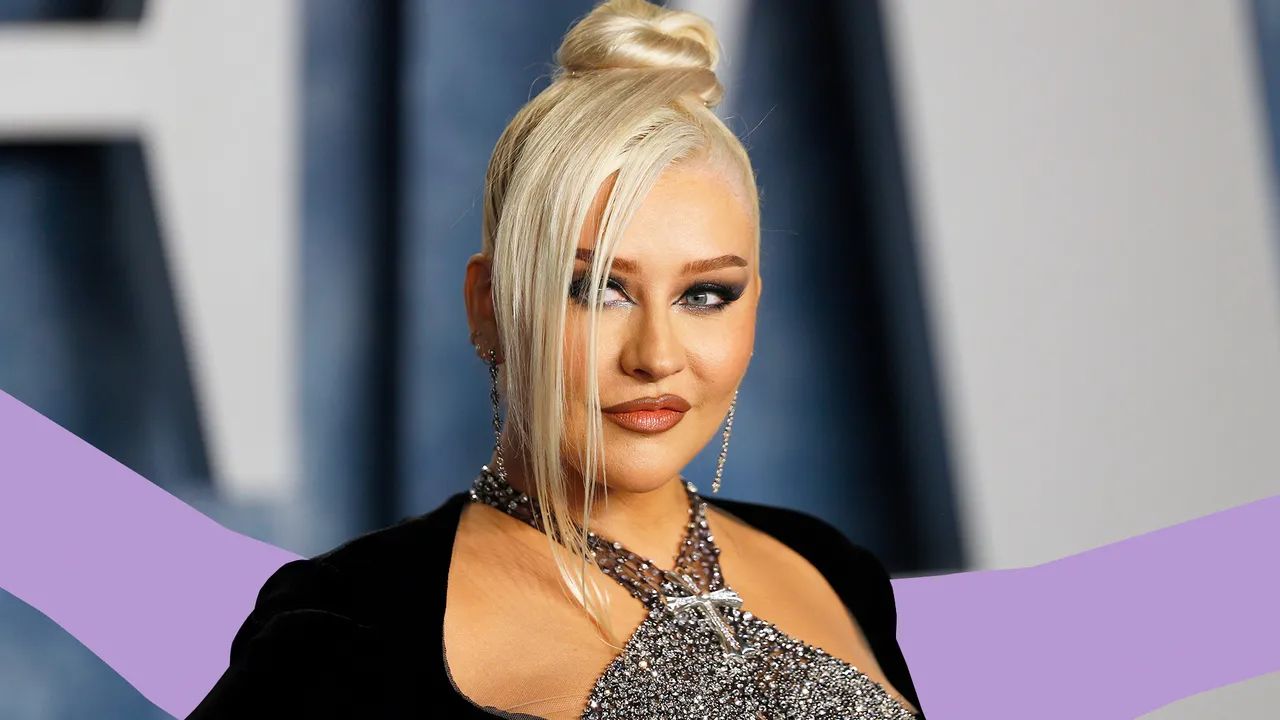 Experts are of the opinion that Christina Aguilera has gotten BBL.
Image Source: Glamour UK
As per Dr. Garo Kassabian, Christina Aguilera most certainly got BBL. He said that the Lady Marmalade singer likely got liposculpture to the waist and fat injection to the buttocks which created a more shapely rear and a thinner waist for a sexier silhouette. He didn't seem to believe in the rumors that she had been sporting foam or silicone 'butt pads' under her dress.
Another plastic surgery expert Dr. Anthony Youn said that the Can't Hold Us Down crooner had buttocks that were almost impossibly round and full for her tiny size and it definitely looked like she got BBL to enhance her butt.
Christina's definitely got back! Her buttocks are almost impossibly round and full for her tiny size. I suspect that she may have had buttock enhancement via a Brazilian Butt Lift, where fat is injected into the behind to enhance it. Overall though, she looks great.
Christina Aguilera has never admitted to having any sort of plastic surgery to enhance her figure. Neither butt implants nor BBL. She has also never mentioned wearing silicone pads underneath her dress.