Bre Tiesi never had a chance with escaping plastic surgery speculations with how she looks. The Selling Sunset star looks very manufactured and that might be because she has had breast augmentation and a nose job by her own admission. Bre Tiesi also seems to have had lip fillers. It looks like she got more work done but so far, these are the only plastic surgery procedures she has said she had.
Selling Sunset is back for its sixth season and it is back without Christine Quinn and Vanessa Villela. But don't worry because there are two more additions for you to get distracted from that - Nicole Young and Bre Tiesi. They both seem like a great addition to The Oppenheim Group. Especially Bre Tiesi because she's not just a real estate agent but she also has ties to the entertainment industry.
The reality star is a model who has appeared on several episodes of Wild 'N Out where she met Nick Cannon who is her baby daddy now. She was also featured in an episode of WAGS (she is NFL player Johnny Manziel's ex) and she appeared on Love & Listings as well. She seems the right amount of mess for a reality star and the Selling Sunset viewers love that about her.
Anyway, let's welcome her to the reality world like it's the norm - by making speculations about her plastic surgery. It can be considered a sign that you have made it in the glamor industry when people start wondering what procedures you had had. So, here goes everything about Bre Tiesi's plastic surgery!
You might also like to check out the plastic surgery stories of Sadie Sink and Sam Prince.
What Plastic Surgery Has Bre Tiesi Had?
Bre Tiesi (@bre_tiesi), by her own admission, has had tons of plastic surgery. So far, the Selling Sunset star has revealed that she has had breast augmentation and a nose job. She has also gone under the knife to fix her lips which were legitly hanging off after she was mauled by a dog. She seems to have had lip fillers as well.
Bre Tiesi appears to have had plastic surgery, from her generic Instagram face.
Image Source: People
Bre Tiesi is very easy on the eyes. Just as rapper Saweetie said about her during a Los Angeles house viewing on Selling Sunset, Bre is very "fine." Now that the viewers are acquainted with her (she was only introduced in the show in the recent season), they know she looks good albeit manufactured. She has that generic Instagram face and so her baby daddy Nick Cannon might be able to get out of paying child support but she can't get out of being the subject of plastic surgery speculations.
It doesn't even have to be speculation. Remember episode 9 of Season 6 of Selling Sunset when Bre Tiesi was showing Saweetie around a $9 million mansion? She told to Saweetie that the faux grass is the "only thing fake in the house" before continuing to say "Besides, maybe my hair. And my boobs...and my nose." In response, the rapper also touched her hair as she said, "And my bundles." This was a bizarre interaction because why bring up that you had your nose and boobs done when showing a house to a client? Despite how bizarre it seemed, it came out that she had plastic surgery.
Even if Bre Tiesi had not admitted to having cosmetic procedures, fans would have suspected that she has had her boobs and nose done anyway because her figure seems too deliberately curvy as if for aesthetics, and some pictures of her available on the internet shows her pre-surgery with her original nose and breasts. Besides, she has a very manufactured look to her that screams plastic surgery.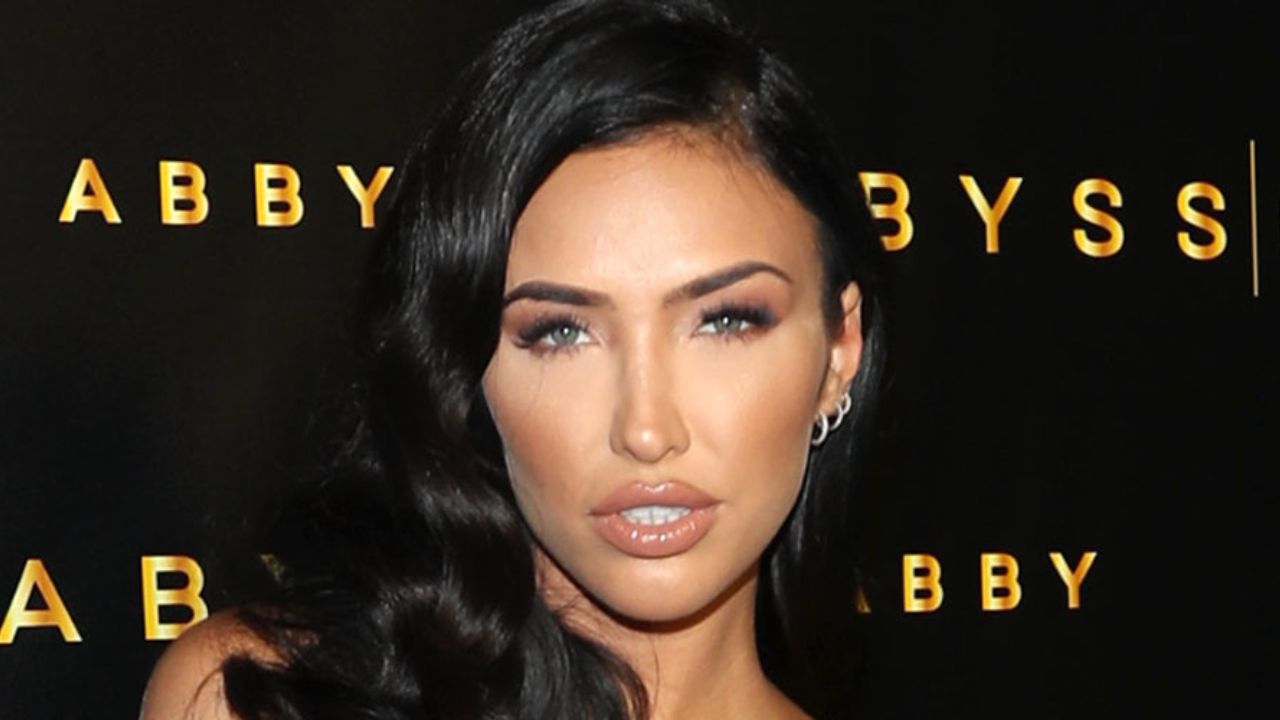 Bre Tiesi has admitted to having a boob job and a nose job.
Image Source: Just Jared
In addition to that, fans would have suspected that the Selling Sunset star has gotten lip fillers as well. You have seen her lips, right? They are huge and there's no way she hasn't injected them because they look swollen. She has not admitted to getting lip fillers but she has talked about getting plastic surgery on her mouth not to make her lips bigger and pout more attractive but to fix her lips after they were torn almost off by a dog.
In 2017, Bre Tiesi revealed via Instagram Stories that she had been attacked by a dog and that bite left her with her lips "legit hanging off." She then went on to say that she went under the knife to fix her lips. She even shared a closeup of the injury she was left with after the dog mauled her and before she went to the surgeon and alongside, she shared another picture of her lips with several stitches after she got plastic surgery.
Even though that might not be plastic surgery for cosmetic procedures, it still counts and even if it didn't, Bre Tiesi seems to have had lip fillers. So, there's that. This is not the only surgery she's been so open about. She's also been very open about her breast augmentation surgery. She even shared two vlogs documenting the process of operation and the operation itself in July 2021.
Bre Tiesi's fans also suspect that she has had lip fillers.
Image Source: Radio Times
In a very candid and informative video of hers, Bre Tiesi shared everything about the plastic surgery she got to. She recorded her decision-making process, she documented the initial consultation she received, and she showed her actual surgery and the recovery process that followed. Fans praised her for not only being open about the procedure but making videos detailing how she went about it so that others who are looking to get cosmetic procedures can learn.
And what's more? Bre Tiesi did a follow-up video and posted it to her YouTube channel later, which was even more informative. She went more in-depth about her plastic surgery in that video where she responded to her fans' queries about the surgery and her surgeon. She also revealed how long she waited until after the surgery to get back to the gym.
Needless to say, Bre Tiesi has had plastic surgery and she's very open about it.