New Netflix series Clickbait filming locations details are listed below. Oakland based but filmed entirely in a place far from the Californian city.
Clickbait is a more recent trend that started with the internet as misleading or fake titles were used to make people click on certain areas. Our title for this article itself is a little clickbait-y as giving a place where it was not filmed, we are causing intrigue as to where the thriller show was really shot. In the show itself, the word refers to something more nefarious and sinister.
Featuring some stellar cast, the Tony Ayres and Christian White created show is set for a big debut. Taking on an internet/social media theme along with beloved actor Adrian Grenier playing the main role of a flawed man. The eight-episode thriller is sure to become a hit among Netflix viewers who have shown they are into the whole mystery stuff.
Production on the thriller series began before the pandemic hit but the late release of the show was attributed to the public health crisis. Filming had to be halted and refocused within a closed setting to finish the 8-episode series. Now, we are taking a look at all the Clickbait filming locations to help you all locate the deceptive stand-in places.
Clickbait Filming Locations – Oakland…..Australia?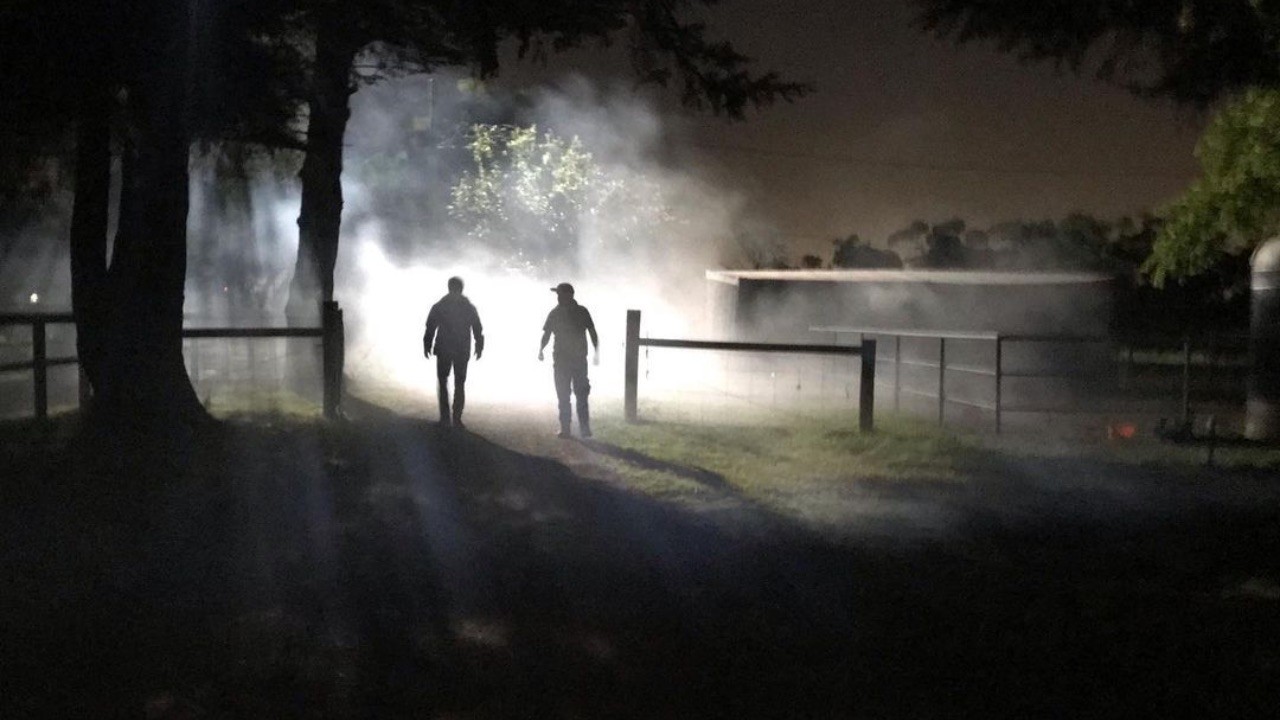 Clickbait filming locations are present in Melbourne and surrounding locations in the state of Victoria.
Image Source: Instagram
The new Netflix show is based in Oakland, California, or so it appears according to the trailer where Oakland PD cruiser is shown in some shots. But the thing about Hollywood production is most of the time they are not filmed in the place they are supposed to be set in. The same is the story here, as Melbourne is utilized as Clickbait filming locations while the show itself is based in Oakland.
While in recent years more and more productions have been moving to Canada and Atlanta, away from California, Australia has also emerged as a viable destination. Multiple Marvel movies are currently being filmed in the country and more Hollywood TV shows and movies are also relocating there.
Great infrastructure and governmental support appear to be at the center of the move. That is also why Clickbait filming locations are located within Melbourne, a major hub-in-the-making of Hollywood productions. A collection of real location shoot and stage filming was utilized to give the show it's complete look.
Also Read: Afterlife of the Party Filming Locations – 2021 Netflix Comedy was Filmed in Africa!
But the primary Clickbait filming locations were in Broadmeadows, Melbourne, Australia. The three mile square suburb was used to film the homes of the main character as well as some establishing outside shots of what is passed off as Oakland. Some of the city shots you see in the 8-part series is shot in this Melbourne community.
There are also other outdoor scenes in the series that were filmed in the Fitzroy area. Known for its bohemian looking houses, the area is covered with shops and restaurants which became one of the ideal places for Clickbait filming locations. Students in Melbourne can probably recognize scenes from the area if they look hard enough.
As the filming for the show began before the pandemic, in March 2020 everything was shut down as per the government's orders. Shooting was postponed as cast and crew hunkered down for what they thought was 2 weeks but it turned into a year+ battle. Slowly the Australian government lifted restrictions on some businesses and filming resumed on 10 November 2020.
Recommended: Sweet Girl Filming Locations 2021 – Netflix Action Thriller Starring Jason Momoa was Filmed in Pittsburgh!
With COVID protocols in place, most of the filming was done in Docklands Studios, Melbourne. The studio's facebook page wrote, "As Melbourne's post-COVID production boom gathers pace, Docklands Studios is set to be busier than ever in coming months.Among productions in our stages is Netflix series Clickbait, which halted filming in March amid the global pandemic. But with coronavirus now under control in the state of Victoria, the eight-part series co-created by Tony Ayres is restarting with strict COVID-safe guidelines."
The creator of the show also shared some snaps from one of the Clickbait filming location in November. The night shoots took place after 20 November but we are not certain where it was filmed. Tony Ayres did not mention the location, but it looked like some kind of ranch. You can check out the post here. And soon the filming on the show was done by 8 December 2020.
What is the Netflix Thriller Clickbait About?
Thriller shows are a dime a dozen on Netflix. From original works to thrillers in foreign languges based on beloved books, there is a wide array of selection for fans. So, it takes a lot to stand out among the crowded field and Clickbait seems destined to stand up to the test. A unique premise to drive the initial audiences, it is up to the core mystery to hold on to the viewers.
According to Netflix, Clickbait synopsis reads, "When family man Nick Brewer is abducted in a crime with a sinister online twist, those closest to him race to uncover who is behind it and why." Nick is held hostage and if the viewer count reaches over 5 million, he will be killed. During that time some secrets about the family man is revealed which paints Nick in a different light.
Also Read: The Chair Filming Locations – 2021 Netflix Comedy Starring Sandra Oh was Filmed in Pittsburgh, Pennsylvania!
Clickbait is streaming on Netflix from 25 August 2021. The cast of the show is led by Adrian Grenier as Nick Brewer, Betty Gabriel as Sophie Brewer, Zoe Kazan as Pia Brewer, Phoenix Raei as Roshan Amir, Elizabeth Alexander as Andrea Brewer, Abraham Lim as Ben Park, Jessie Collins as Emma Beesley, Jaylin Fletcher as Kai Brewer, and Cameron Engels as Ethan Brewer.
For more Filming Location details Similar Shows recommendations and Trending topics, follow House & Whips.