Heidi Klum sparked weight loss speculations after the rumors that she eats only 900 calories a day hit the news cycle and took over it. But did she really lose weight? Well, the model does not really have much to lose. So, it's not that Heidi Klum had a weight loss, it's more about how she maintains her skinny figure. And she denies it's because of her 900-calorie-per-day diet.
Heidi Klum's weight loss is trending on Google search currently and it can be a bit misleading because the model hasn't revealed herself to have gotten slimmer recently. She's already slim and slender and it does not look like she can get any thinner than that. And yet, there are lots of people who want to know if the television personality has lost weight recently and do you know why it is? Well, check out the latest controversy. Here's everything to know about Heidi Klum's weight loss and diet-related controversy.
Would you also like to read the weight loss stories of Bert Kreischer and Mary Earps?
Heidi Klum's Weight Loss: How Much Does The Model Weigh?
Has Heidi Klum (@heidiklum) had a weight loss? What's the controversy surrounding it?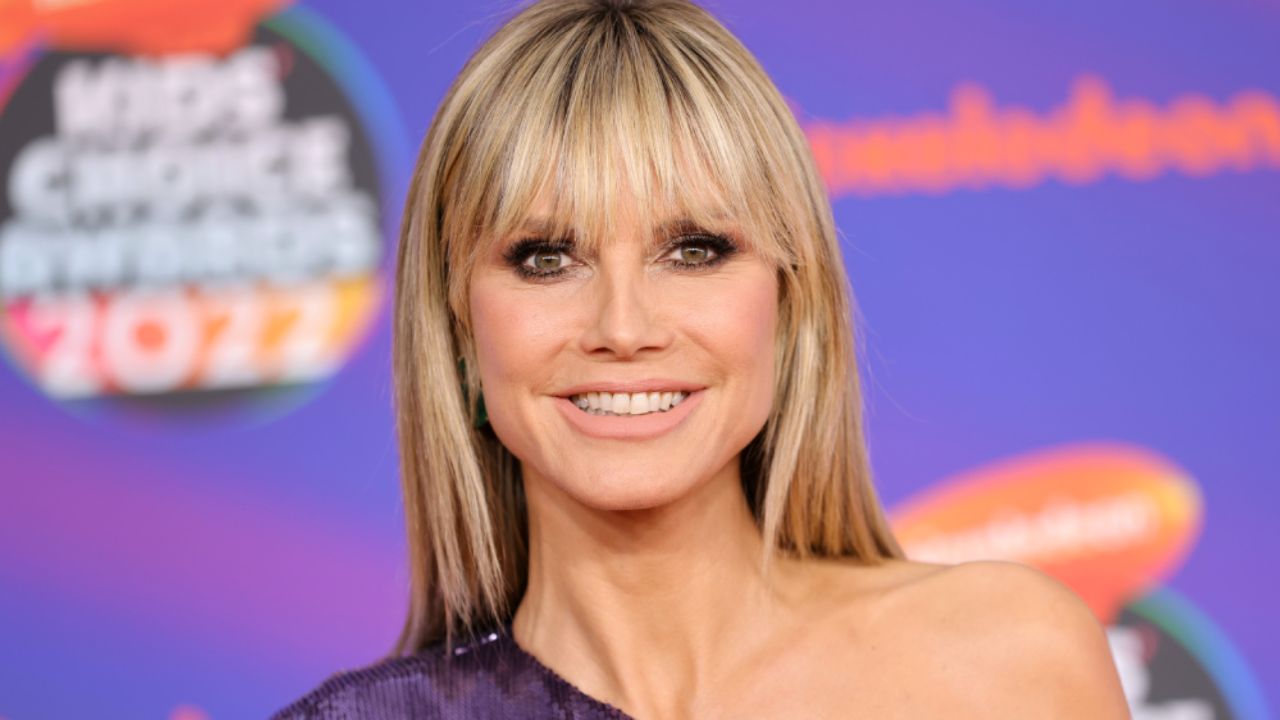 Heidi Klum has only revealed her weight. She did not mention having a weight loss.
Image Source: Variety
Well, there's this minor controversy that has been taking over the news for the past few days about the model's 900-calorie diet and all the queries about her weight loss boils down to it. Klum recently did a Q&A session on Instagram when one of her followers asked her how much she weighed. To the delight of that follower and the surprise of many (many thought that it was a bit inappropriate question for anyone to be engaging in), she pulled out a weighing scale and then weighed herself.
Heidi Klum really proceeded to dust off a pair of scales and even joked that it must have gotten completely dusty and that it was definitely not possible anymore before she stepped on it to see, along with her followers, how much she weighed. The figure on the weighing scale showed that Klum was 138 pounds (62.5 kilograms or nine stone and 12 pounds). Whoa, did she really have a weight loss? She hasn't weighed herself in a while and she might have lost a few pounds. It's not surprising that fans came to that conclusion and got curious about it.
But this whole weighing thing was not what sparked speculations about Heidi Klum's weight loss. It was what she said about her diet that led to people thinking she had definitely lost weight. Sure, the figures on her weighing scale were impressive and enviable but she's a model and people expect her to maintain her figure. But what people don't expect even from models is to live on a 900-calorie diet.
As the television host revealed her weight, she credited her slender frame and iconic figure to her diet which she said included a low-fat breakfast of three poached eggs in a warm chicken broth. Heidi Klum also said that she didn't eat more than 900 calories a day. This came after she once said that she no longer followed a 'disciplined' diet despite struggling with food in the past. Was 900 calories a day not a disciplined diet? Wouldn't it be followed by only someone who intended to have a weight loss or maintain it?
It's Not About Heidi Klum's Weight Loss; It's About How She Maintains Her Figure!
Heidi Klum denied that she just consumes 900 calories a day.
Image Source: People
Heidi Klum once told Red Magazine that she was finally happy with who she was and that she was able to just pick the right things when it came to her eating habits. She also shared how she had to be disciplined about food in the beginning and how she was so used to it. Compared to that, it must have felt very freeing to her when she had so many choices and she didn't have to struggle by choosing a restrictive diet. At least, one would think so. But what was all the 900 calories a day about? People, thinking it was about weight loss, slammed her online.
Though the German native stands about 5 feet 9 inches tall and her weighing 138 pounds puts her at a normal range of body mass index (according to the National Heart, Blood, and Lung Institute), people were not happy to see her gloat about her restrictive diet because 900 calories a day can be dangerous and even lead to malnutrition over time. Besides, most people have a metabolic rate of at least 1000 calories. And if she was promoting the diet (people got the impression that she was because she weighed herself and then proceeded to talk about her diet) for weight loss, that would be unacceptable.
However, Heidi Klum's actions in the aftermath of the backlash she received for her diet gave the impression that neither was she showing off her weight loss nor was she promoting her diet. She took to her Instagram story to share screenshots of two articles criticizing her diet. And addressing the backlash, she said,
I want to say that I don't think I've ever had to count my calories in my life and don't believe everything that you read. I don't count my calories, and someone asked me how much I weighed, and I got on a scale and showed how much I weighed.
Heidi Klum didn't explicitly deny having said that she eats less than 900 calories a day, she only said that she didn't count calories, and criticized the media for writing a bunch of cr*p. She said,
I don't know, people just put things together and write a bunch of crap, and it's really sad because there is no real journalism anymore, one person writes it and then everyone jumps on it, and it's really sad because people read that and they think that and they possibly follow that and that's not good.