Jason Manford underwent a drastic weight loss of 3 stones in just six months in 2021 and dropped down to 14st 10lb from 17st 5lb. The comedian decided to change his lifestyle after he got tired of obsessing over his weight. With the support of his family and Jason Manford Weight Loss Support group he set on Facebook, he successfully shed the extra weight he had in him.
Jason Manford is a brilliant and much-beloved comedian. Also, he is a prolific television presenter. He has hosted numerous television shows for the BBC and ITV including Comedy Rocks, The One Show, Show Me the Funny, A Question of Sport: Super Saturday, Bigheads, and Children In Need. He also served as a team captain on the Channel 4 panel show 8 Out of 10 Cats from 2007 until 2010.
He currently serves as one of four judges on ITV's Starstruck. Besides comedy and presenting, he has also starred in several stage musicals in the West End and across the UK including Sweeney Todd, The Producers, Chitty Chitty Bang Bang, Guys and Dolls, Curtains, and The Wizard of Oz. His work in comedy and musicals is much appreciated by people. As for his personal life, they are impressed with his weight loss transformation. Speaking of that, here's everything to know about Jason Manford's weight loss!
You might also want to have a look at the weight loss stories of Sara Davies and Vicky Pattison.
Jason Manford's Weight Loss: He Dropped Down To 14st 10lb From 17st 5lb!
Jason Manford (@jasonmanford) underwent a massive weight loss transformation of three stones in just six months. He impressively went down to 14st 10lb from 17st 5lb.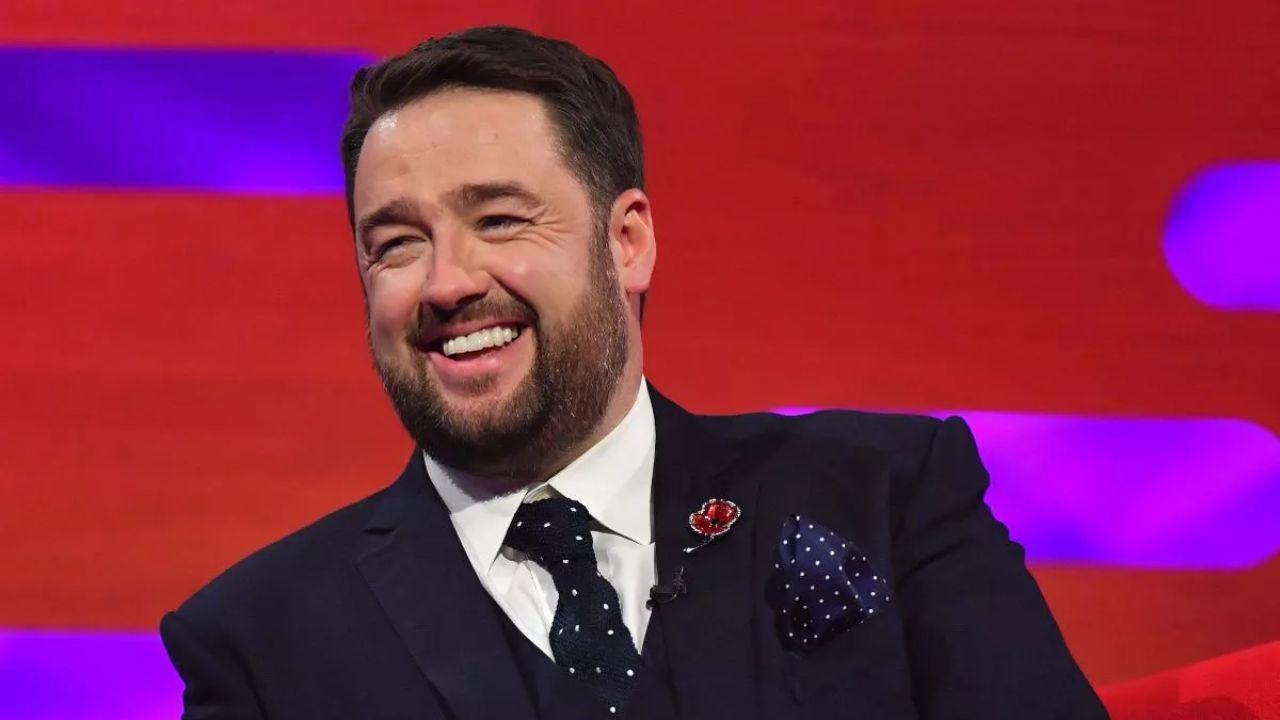 Jason Manford's substantial weight loss of 3 stones in just 6 months shocked his fans.
Image Source: Derby Telegraph
In 2021, the comedian stunned his fans with his drastic physical transformation after losing three stone in just six months. It really came across as a shock to his fans when he went from weighing 17 stones (he looked huge, for reference, he was wearing size 40 jeans) to 14 stones because the dramatic weight loss was obviously very noticeable. He revealed that he had decided on New Year's Day to change his lifestyle and by the looks of it, he really committed to it.
But what made Jason Manford decide to make changes to his lifestyle and how did he commit to that? Well, it was when he weighed himself on New Year's Day of the previous year and the scales showed that he had reached the peak weight of 14 stones 10 pounds that he made up his mind to completely overhaul his lifestyle for the better. He said that he was "shocked into action" because of how massive he had come to be.
He didn't like it one bit because he always had an unhealthy relationship with his weight. He was obsessed with his weight. Jason Manford once said that he had thought about his weight every day of his adult life and if that's not an unhealthy obsession, I don't know what is. He used to be bothered a lot when he would try on clothes and they wouldn't fit or when he would get out of breath while playing with his children. Such things caused him to reconsider his lifestyle and embark on a weight loss journey.
What I don't want to be thinking about is camera angles, 'do I look fat from that angle?... Is my belly showing from there?' You get to the point where you go 'am I getting enough joy out of life if I'm thinking about my weight?' I think I've thought about my weight every day of my adult life. Not crying about it, but gone upstairs and tried to put something on that doesn't fit, or got out of breath chasing the kids.
What's The Secret of Jason Manford's Weight Loss?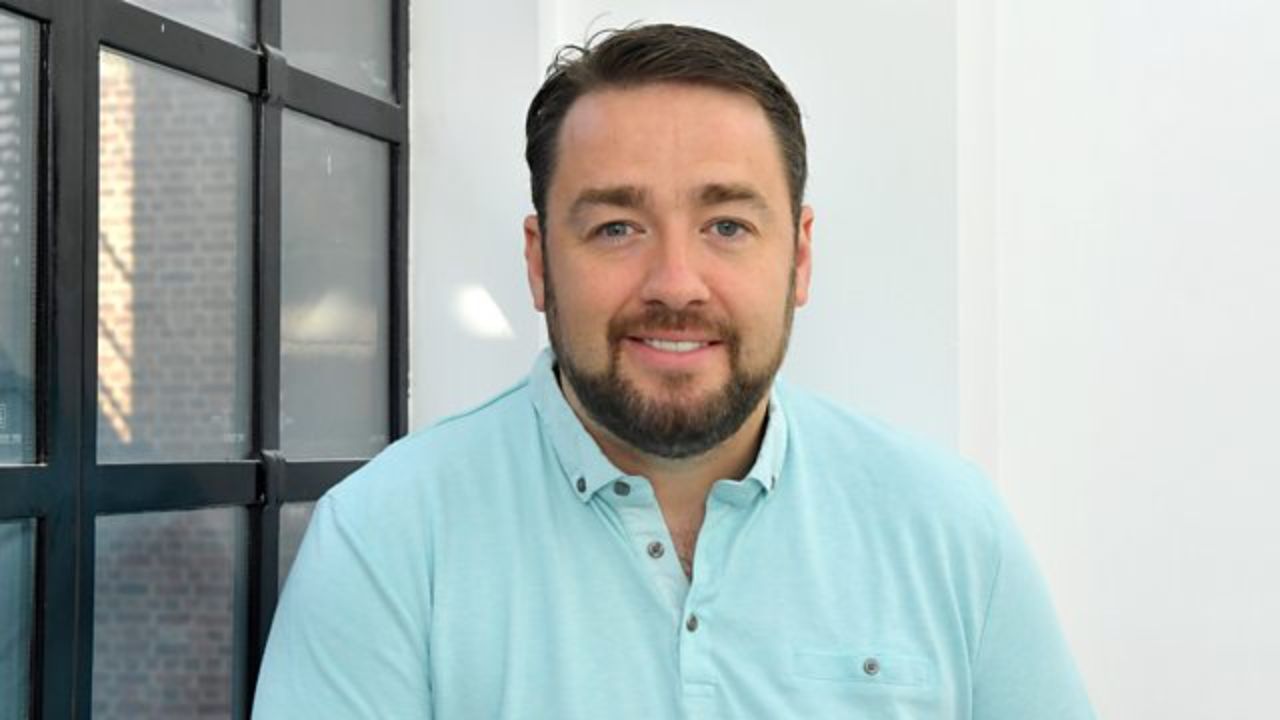 Jason Manford lost weight by eating less and moving more.
Image Source: BBC
Jason Manford, in a bid to get his life back from the obsession he had with his weight, tried a number of different dieting techniques only for all of those to fail. He always ended up piling the pounds back and was tired of that. But he soon realized that dieting alone was not the key to his weight loss, instead, it was the combination of diets and workouts.
He started to see a difference when he began to eat less and move more. After he found that out, with the support of his family and the Jason Manford Weight Loss Support Group he had set up on Facebook in 2017, both of which helped him focus on his weight loss target, he successfully lost three stones and reached 14st 10lb (size 34 jean). All it took was doing more exercise and counting calories.
He weighed himself every day and recorded his weight every time. He aimed to eat around 1,500 to 2,000. He also increased the time he spent working out, began to walk more, and started to go to the gym twice a week. However, he never excluded any food from his diet. During an appearance on Good Morning Britain, he gave advice to just eat less and do more for weight loss as there was no shortcut really. That's how he did it.
Jason Manford was as happy and satisfied about the difference in himself and his appearance as he was thrilled to watch the number on the scales go down each time he weighed himself. He said that he got a bit of a buzz out of it.