Fans have been concerned about Luis Miguel's health as he looks super skinny in 2023. Previously, he told that intermittent fasts helped him in his weight loss as he lost over 20 kg.
Luis Miguel (full name: Luis Miguel Gallego Basteri) is a Puerto Rican-born Mexican singer and icon in the Latin music world. Often known as El Sol de México (The Sun of Mexico), he is recognized globally for his strong voice, love melodies, and magnetic stage presence.
Miguel has sung in a variety of genres and styles, including pop songs, ballads, boleros, tangos, jazz, big band, and mariachi. He is also regarded as the only Latin singer of his generation who did not enter the Anglo market during the Latin Explosion of the 1990s. He rose to fame in the 1980s and 1990s, becoming one of the world's most popular and influential Latin artists.
Luis Miguel has been touring all around the world. Matter of fact, he recently announced his 2024 tours as well. On the other hand, many people have recently observed that he looks a little skinny these days. As a result, people seek information regarding his weight loss. Well, we've got you covered.
Previously, we touched on the weight loss stories of Whitney Port and Kate Ritchie.
Fans Have Been Concerned About Luis Miguel's Health as He Looks Skinny These Days: Weight Loss in 2023 Examined!
If you've seen Luis Miguel's appearance in 2023, you probably might have the idea that he has undergone significant weight loss. Losing weight is understandable, however, what might be the reason you lose so much weight that you now look skinny?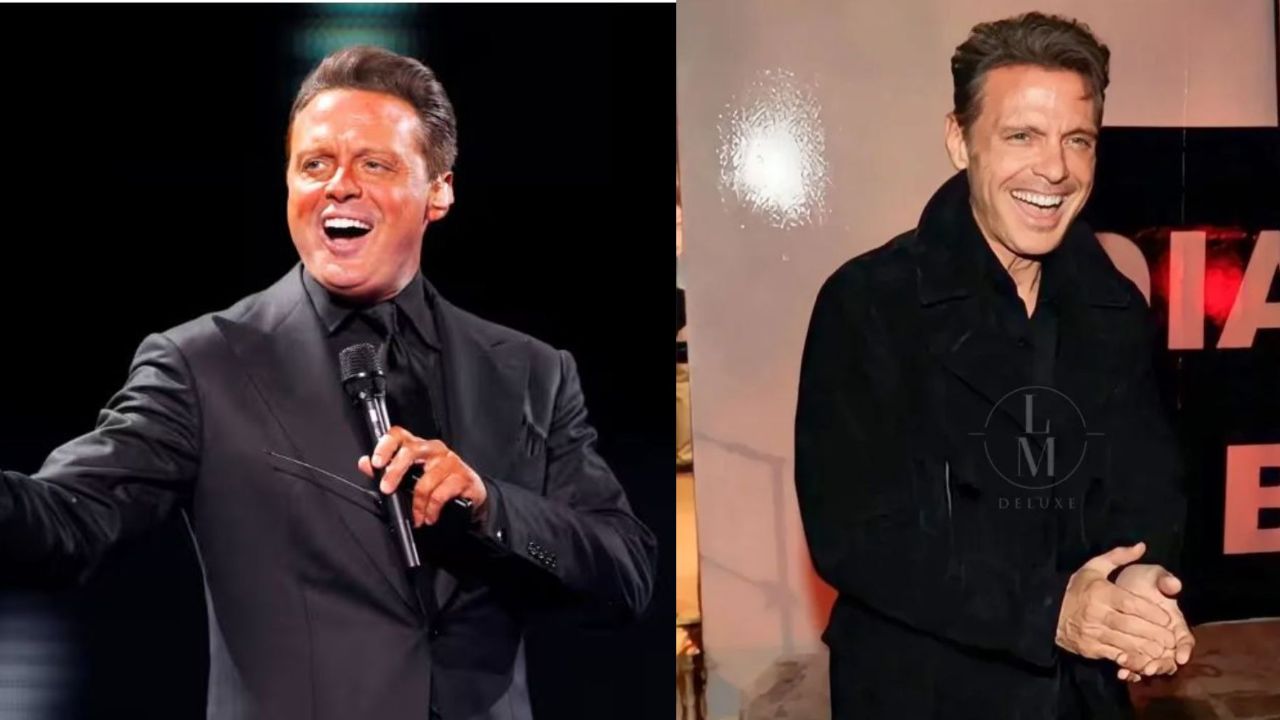 Fans seek details on why Luis Miguel looks so skinny these days.
Image Source: HOUSE & WHIPS
Well, fans of the 53-year-old singer have been discussing online that he looks so skinny that people are afraid he has been diagnosed with some serious diseases. One social media user compared Luis' new look to Hercules' when he was ill writing,
Hahaha, sorry, but Luis Miguel looks like Hercules when he throws himself into the river of souls for Megara.
It's also not just about harsh memes or internet comments. It is about what we should have learned from previous events. In the past, social media users have body-shamed Chadwick Boseman's rapid weight loss (which we now know was caused by a secret fight with colon cancer) or Selena Gomez's weight increase, which was caused by a new lupus medication she was taking at the time.
You'd think we'd be more sensitive to public personalities' weight fluctuations by now. Fortunately, admirers are speaking up on the icon's behalf as one fan wrote (translated),
People complained about the fat Luis Miguel, they complain about the skinny one, they complain if he sings, if he dances if he looks happy and lively… it seems to me that you don't like Luis Miguel, what you like is to criticize.
While Luis Miguel has not given any statement regarding the topic, sources suggest that he has been following a pretty strict diet, intermittent fasting to be precise. Rumors circulated about a possible health problem until it was revealed that the artist had lost more than 20 kilograms by using the intermittent fasting method - an issue of dispute among nutritionists. Previously, Luis told,
People don't know to what extent obesity is a disease...It's unsettling to give that information and people don't know. I did 36-hour intermittent fasts; this worked for me but it is not recommended for everyone.
There's no doubt Luis does look skinny. However, we don't think undergoing weight loss at that level is good for health, whether or not you do it on purpose. Regardless, we hope is knows what he is doing and what's best for him. We wish him nothing but all the best for his upcoming adventures.
Details on Luis Miguel's Latest Tour!
On Thursday (August 3), Luis Miguel (@luismiguel) delivered a concert in Buenos Aires in which he performed 50 songs from his entire musical career. Not only did he bring a mariachi from Mexico for a section about his homeland, but he also moved everyone by performing "duets" with the voices of late music superstars Frank Sinatra and Michael Jackson.
Luis Miguel recently announced his 2024 tours.
Image Source: Billboard
The Mexican hero arrived on stage precisely on time, at 9:00 p.m., for the first concert of his 2023 Tour, which includes 10 concerts in Argentina and more than 65 in total. He began by playing "Será Que No Me Amas," capping off a four-year wait for his admirers — this time approximately 15,000 people, mostly women.
The wristbands handed to spectators, which changed color with the songs, brought an unusual element to the concert.