Megan Barton Hanson has been suspected of receiving a BBL. While she has not responded to receiving a BBL, the Love Island UK star previously posted a video of herself getting Botox injected into her buttocks.
Megan Barton Hanson has recently returned to Love Island in the new spin-off show Love Island Games. The show, which features stars from the United States, United Kingdom, Australia, Germany, France, and Sweden, combines competition and dating as the stars navigate love, recoupling, eliminations, and what is sure to be insane twists and turns.
To let you know, Maya Jama, who has been hosting the UK Love Island since 2022, has always been the quirky narrator for both the US and UK versions of the show. The show premiered on Wednesday, November 1st.
Since the release of the new season, Megan Barton Hanson has received a lot of attention, especially with her huge butt. Many people the reality star have received a BBL procedure to enlarge her hip. Well, here's everything you need to know about her transformation.
Previously, we discussed the plastic surgery efforts of Stephanie Beacham and Rubi Rose.
Love Island: Megan Barton Hanson Has Been Accused of Receiving a BBL as Her Butt Looks Huge Than Before!
Megan Barton Hanson (@meganbartonhanson_) has recently received a lot of criticism for her appearance. Many people wonder if the Love Island UK contestant has undergone a Brazilian butt lift (BBL), a procedure in which a doctor transfers fat from your belly, hips, lower back, or thighs to your buttocks.
Megan Barton Hanson has been accused of receiving a BBL.
Image Source: Instagram
As a result, the figure is more hourglass-shaped, with larger buttocks. It is not a true lift because it does not attempt to raise your buttocks. Instead, it raises the volume. If the fat comes from your belly or lower back, a BBL can give you a smaller-looking waist. However, she previously gave fans an inside look at her plastic surgery by posting a video of herself getting Botox injected into her buttocks on Instagram.
In the video, Dr. Ducu Botoaca, a plastic surgeon, began the injections as the former Love Island contestant and model lay on a table in a black thong bodysuit. Following sterilization and tissue wiping, the fans watched as the transplant surgeon's gloved hand inserted the needle.
Later, the social media celebrity revealed to her fans that she had only recently discovered that Botox injections could be used for areas other than the face. She wrote with excitement, "It appears that Botox isn't just for wrinkles," on her post. "It also helps give your bum a little lift," the celeb added, emoji-ing a peach.
Furthermore, Megan Barton Hanson frequently posts stunning photos of herself flaunting her amazing figure on social media, and her most recent post is no exception. Well, unless the reality star does not confirm if she really underwent BBL, it is safe to wait for the right moment.
Megan Barton Hanson Has Been Open About Her Other Plastic Surgery!
Fans couldn't help but notice how different Megan Barton Hanson looked before she became famous. She even said that she didn't think she was hideous at the time after a selfie began to circulate online. However, she did admit that her hair and outfit weren't cute. She continued, describing the reaction to her earlier appearance,
Then when I was on TV, everyone was like, 'This is her before, this is her after.' She is so unreal!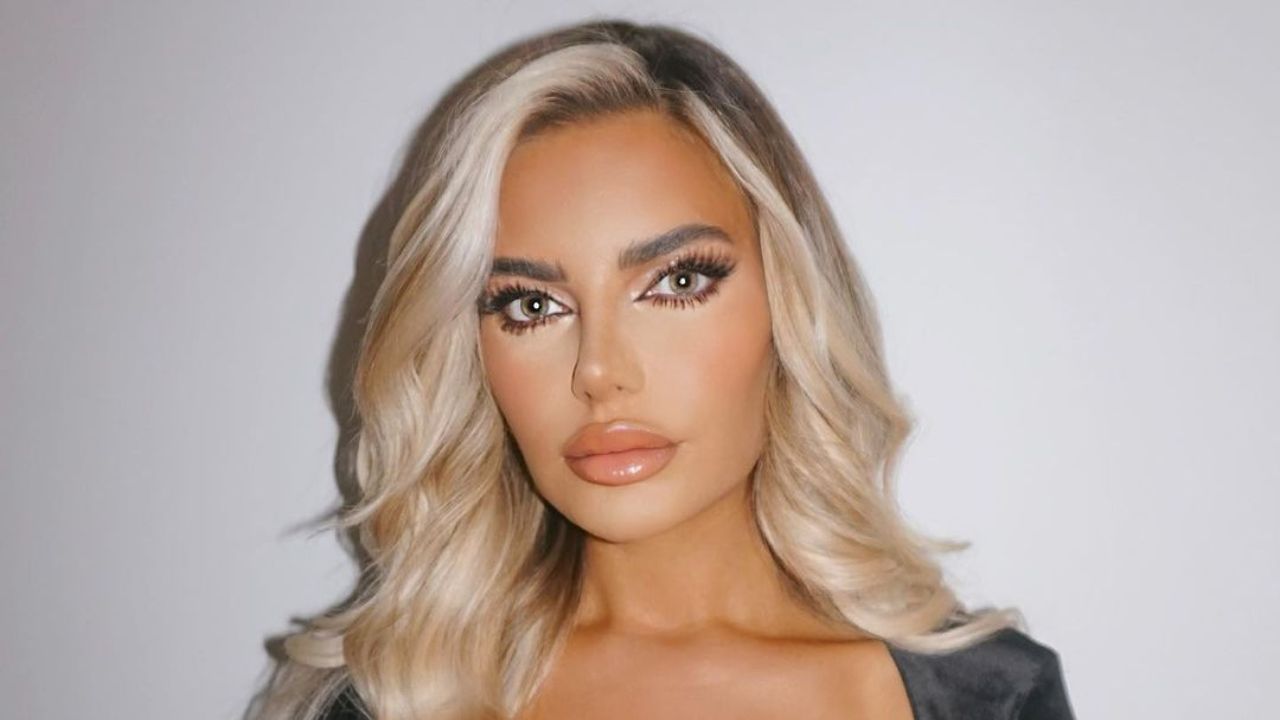 Megan Barton Hanson openly admits to receiving multiple plastic surgery procedures.
Image Source: Instagram
The reality star went on to say that nobody likes old pictures of themselves. The reaction to the photograph astounded her. She explained:
But that was what I was faced with when I came out. People saying 'Look at you before. See this is what she actually looks like!' Plastic surgery has made me happier. Obviously, it didn't fix all of my problems and I had to work on myself. I wasn't aware of the fact that I was being trolled because I had so much plastic surgery. I think its sad.
While Megan felt that plastic surgery was right for her, she also expressed concern about young people rushing into it as a result of other people's attitudes. Although she does not discourage people from having plastic surgery, she does not want those who do to feel judged.
Furthermore, Megan Barton Hanson also claimed that she's been on a long journey to boost her self-esteem, beginning with multiple surgeries. On the Victoria Derbyshire show, she stated,
I had procedures done solely for me and my first was at 17, I had my ears pinned back. Then at 19 I had a boob job and rhinoplasty. It was all for me...