Mika Brzezinski has had plastic surgery. We could tell by looking at how slimmer her face got in recent years and if not for that, Donald Trump made a comment about her bleeding from a facelift after which she herself confirmed that she had a chin tuck. That's the only time Mika Brzezinski has admitted to having a plastic surgery procedure.
Mika Brzezinski currently serves as the co-host of MSNBC's weekday morning broadcast show Morning Joe. The talk show host and political commentator used to work as a correspondent for CBS News during which she reported the September 11 attacks. She joined MSNBC and on her arrival, she just was an occasional anchor, only later on was she chosen to be the co-host of Morning Joe alongside Joe Scarborough, her husband.
She's a very influential journalist and she makes very good points about the political situation of the country. I mean, she is the daughter of a noted diplomat and political scientist, Zbigniew Brzezinski and she has also written two books about her career as a journalist. She has also penned another book on food addiction where she opens up about the struggle she had with her body image. She seems to have always had issues with the way she looked and maybe that's why she got a facelift, no, a chin tuck. Let's talk about Mika Brzezinski's plastic surgery!
You might also like the plastic surgery stories of Jason Alexander and Nancy Mace.
Mika Brzezinski's Plastic Surgery: Donald Trump Claims She Had a Facelift!
Mika Brzezinski (@mikabrzezinski) has gotten plastic surgery and how do we know that? We heard from her own mouth that she got a chin tuck which is a bit different than the facelift that she was accused of having. Other than that, she has never admitted to anything though people suspect she has had Botox or chemical peels.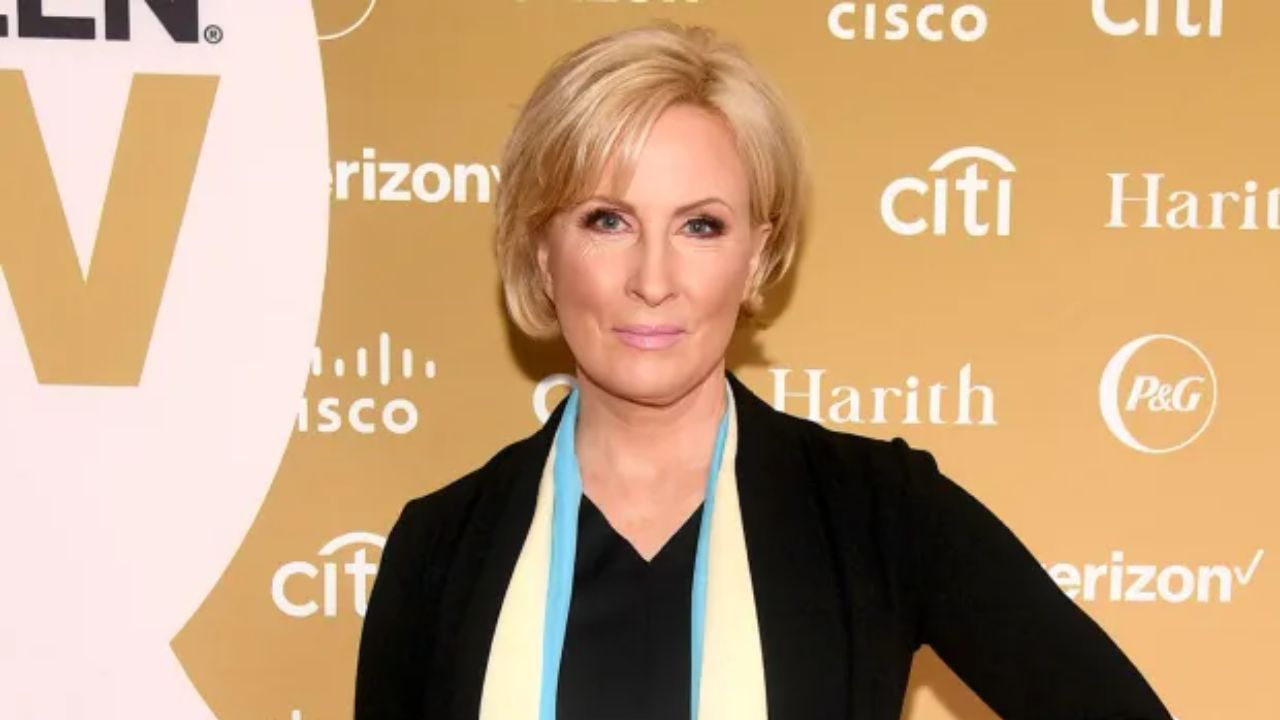 Mika Brzezinski has admitted to having plastic surgery (a chin tuck).
Image Source: The US Sun
You might have noticed that Mika looks real sleek these days. She looks younger and fitter these days, going by her face. She no longer has the cheeks sagging at the end and the double chin that she did before. That observation is enough for people to think that she has gotten plastic surgery to improve her appearance. It wasn't a big deal that she got work done until Donald Trump remarked about her procedure and then, everyone was talking about it.
In 2017, Trump hurled a verbal attack against the Morning Joe hosts Joe Scarborough and Mika Brzezinski in response to the negative commentary they were doing about his politics on the show. It really caught everyone's attention when he took a dig at the intellect of Mika (he's never beating the allegations of misogyny, is he), and then took a potshot at her plastic surgery.
Mika Brzezinski Confirms Plastic Surgery; Donald Trump Was Not Entirely Lying About the Facelift!
Not that Mika Brzezinski would never have plastic surgery but nobody really believed it when Donald Trump made that remark about her facelift until she herself confirmed it, that is. In response to disparaging tweets of Trump about her bleeding badly from a facelift, in an interview with Vanity Fair, she revealed that she had gotten a cosmetic procedure not to lift her face but to tighten the skin under her neck.
She would have kept that to herself and never shared that she had had the procedure done if it was not for Trump outing her so insultingly. When she saw Trump's deriding tweets about her appearance, she was like,
I said … 'S–t. I kind of wanted to keep that to myself.' I had a turkey neck. My mom told me to get it done. I was FaceTiming all my friends, telling them to get it done, that it wasn't so bad.
However, Mika Brzezinski did not take to heart what Trump said about her. In fact, when she first saw the tweet, she started laughing probably because of how funny it was how he came to know of that and how he did not feel the same way about her plastic surgery during her visit with him at Mar-a-Lago when he was asking for her doctor. She said that Trump seemed mighty impressed with her work. So, it was funny that he would go on to remark about it like that.
The irony of it all is that Donald kept saying, 'That's incredible. You can't even tell. Who did it? Who did it?' He kept asking for the name of the doctor. He literally asked 10 times. 'Is he down here? Who is he?'
Mika Brzezinski would have kept her cosmetic procedure to herself if it wasn't for Donald Trump outing her.
Image Source: People Magazine
According to Mika, the conversation about the plastic surgery (it was not a facelift) would never have come up if it wasn't for Donald Trump inviting him and her husband Joe for a visit at Mar-a-Lago and him getting on in the chat that she was having with Melania Trump about her chin tuck. In an episode of The New Abnormal, she said,
I actually had gotten like a thing on the sides of my neck, like I guess they call it like a chin tuck. Four days later, it's New Year's Eve and Trump is calling Joe and he's like 'Where's Mika?' He's always obsessed with me. I'm talking to Melania about it, woman to woman, then Donald came up and said, 'You know, Melania has had no work done. She's perfect.' I'm like, 'That's great.'
Mika Brzezinski never thought much of that exchange until that tweet Trump made. Even then, though she would have preferred the fact that she had plastic surgery never become public, she was not very upset about it. She only thought how funny it was that Donald was so bitter about it. As she said, when she read the tweet,
I literally laugh out loud. Uproariously I thought it was the funniest thing I'd ever read.