Rick Ross has had an impressive physical transformation after his weight loss and fans think tummy tuck is the secret of his drastic change. The rapper has only ever mentioned dieting and working out to lose weight and maintain his health. Rick Ross has never admitted to having a tummy tuck but there have been many rumors that he had the procedure.
Rick Ross used to be a lead member of the hip-hop group Triple C's alongside fellow Florida rappers Gunplay and Torch before he started his solo career. The rapper became more successful and more famous in his solo career than he was as a band member. His first two albums Port of Miami and Trilla both debuted atop the Billboard 200. The other studio albums he released through the record label he founded - Maybach Music Group - also performed well.
He has been very successful in his career and he has influenced a lot of people with his music and garnered a huge number of followers, a lot of who believe that he has had a tummy tuck. Yeah, his weight has always been a topic of discussion among his fans. The drastic transformation of his physicality a few years ago has been credited to a weight loss surgery by many. Let's discuss Rick Ross' tummy tuck!
There are more stories about Meadow Walker and Nina Dobrev that you might find interesting.
Did Rick Ross Have Tummy Tuck For Weight Loss?
Rick Ross (@richforever) has long been rumored to have undergone a tummy tuck procedure to help with his weight loss.
Rick Ross is rumored to have had a tummy tuck to lose weight quickly.
Image Source: Billboard
Ross had always struggled with his weight and he probably didn't even know it. I mean, sure he was aware that he was not as flexible as he would have liked to be because he was overweight but that was the extent of it. He really didn't give much thought to it because as far as he was concerned, his life was going great. At 350 pounds, he was pounding back 24-oz. steaks at 4 am and sleeping just three hours a night because he was too busy having fun. He didn't think about losing weight. Why would such a person have a tummy tuck, you might think?
And you are right because he wouldn't. But Rick Ross after 2011 would do anything to lose weight and bring his health on track. The rapper had such an extreme health crisis because of his weight that he was left scared for his life. He suffered from two seizures within six hours of each other which required his private jet to make an emergency landing both times. That horrific incident threatened his life, forced him to reevaluate everything, and made him the kind of man who would get a tummy tuck to keep his weight in control.
Okay, Rick Ross said that all he did was change his diet and start exercising to save his life by shedding the excess weight at the urging of his doctor. But nobody really buys that. I mean, they believe that he made changes to his diet and began working out to lose weight but that was not all. In a very short time after the incident, he got 75 pounds lighter and they refused to believe that a person who so loved eating and relaxing would lose that much weight so easily. They believed that he had undergone a tummy tuck and that he was hiding it.
Because there's no way the record executive would not falter in his new diet routine and workout schedule to have such extreme weight loss. Even if he followed it strictly out of fear for his life, that lifestyle change, even though very taxing and takes a lot of effort, cannot reverse a lifetime of unhealthy eating and its toll on physicality in such a short time. He had to have taken the aid of surgery to lose weight. Because of the very notable change in his midsection, people think he got a tummy tuck.
Rumors About Rick Ross' Tummy Tuck!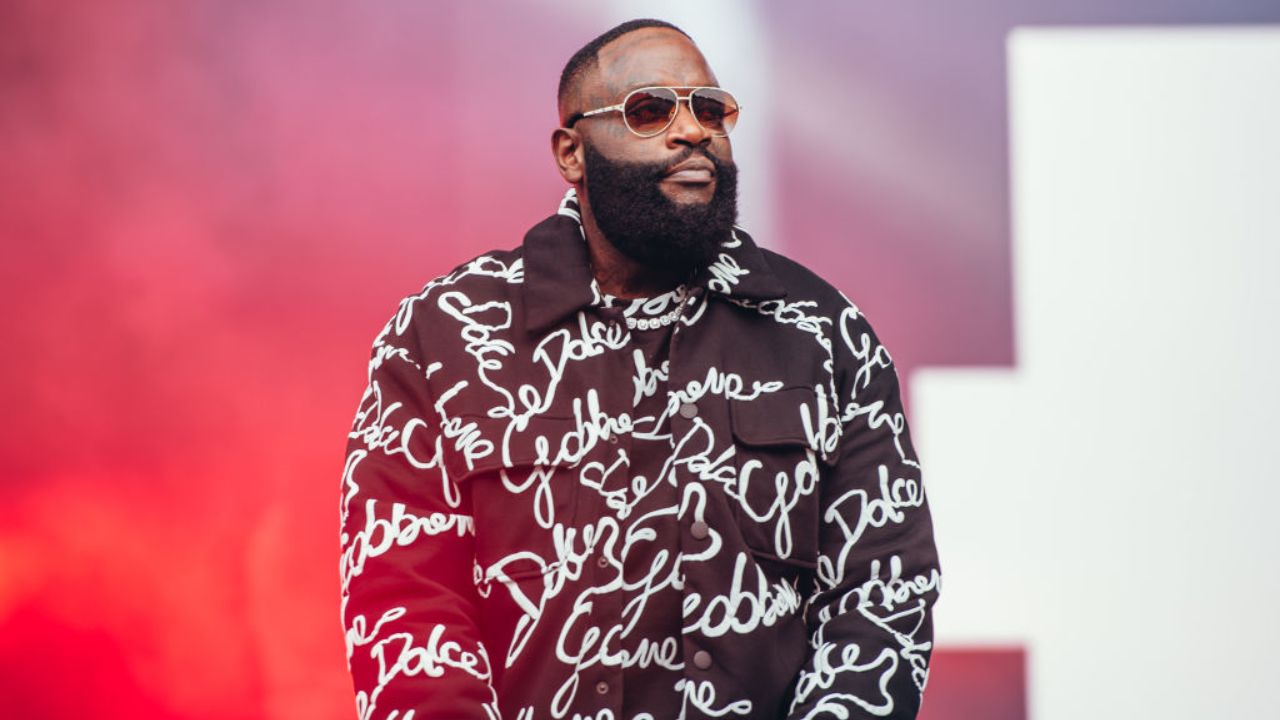 Rick Ross has never admitted to having a tummy tuck.
Image Source: Rolling Stone
Rick Ross has never mentioned it. Whenever his weight loss is brought up, he mentions that he took things slow rather than trying quick fixes because that wouldn't stick but if he really took things slow, how did he lose weight so drastically in such a short period of time? Did he really not have a tummy tuck? If he did not have the procedure, from where did the rumors originate?
Yeah, there have long been rumors that Rick Ross has undergone a tummy tuck procedure. Several gossip sites even reported that he had been hospitalized because of complications during the procedure. Apparently, the incision he had during the procedure became infected and that infection caused him to black out. The sources said that the infection affected his respiratory system due to which he was rushed to the hospital. According to the reports of a gossip site,
Rick Ross got some kind of stomach operation last month. He was in Florida recovering from the surgery when he was rushed to the hospital. It wasn't all serious like TMZ was saying, it was just an infection. They gave him antibiotics and then let him leave.
Now, it's possible that rumors just came out of nowhere but because of how skinny Rick Ross got over a very short time span, people took it very seriously, and now, a large number of people believe that he has had a tummy tuck procedure. It's important to note that he has never admitted to undergoing the procedure.