Rose McGowan, in the late '00s, said that she got plastic surgery to fix the injuries she sustained in a car accident. However, the actress later said that the accident thing was a lie and she actually had to get reconstructive surgery because a surgeon botched up a medical procedure. Either way, Rose McGowan has had plastic surgery and fans believe she has had more than just the medical procedure. They think she has had Botox, a nose job, and lip fillers as well. 
Rose McGowan grabbed everyone's attention with her performance in the dark comedy The Doom Generation for which she received an Independent Spirit Award nomination for Best Debut Performance. The actress kept on proving her potential with every role she did after that, in her breakthrough movie Scream, in Going All The Way, Devil in the Flesh, and Jawbreaker.
Her career went downhill when she became the victim of systematic abuse but she came out of it really strong. She bravely spoke against her abusers. Rose McGowan was recognized as one of the Silence Breakers by Time in 2017 for speaking out about sexual harassment, specifically in regard to the Harvey Weinstein sexual abuse case and the MeToo movement.
She has always seemed the bold kind with a fierce spirit. She has inspired millions of people all over the world. People are also appreciative of how she came clean about her plastic surgery. Initially, she had lied but later on, she chose to reveal the actual reason she went under the knife. Here's everything to know about Rose McGowan's plastic surgery!
Also, read the plastic surgery stories of Roxanne from The Ultimatum and Shekinah from 90 Day Fiance.
Rose McGowan's Plastic Surgery: Did She Have Surgery Because She Was Injured in a Car Accident?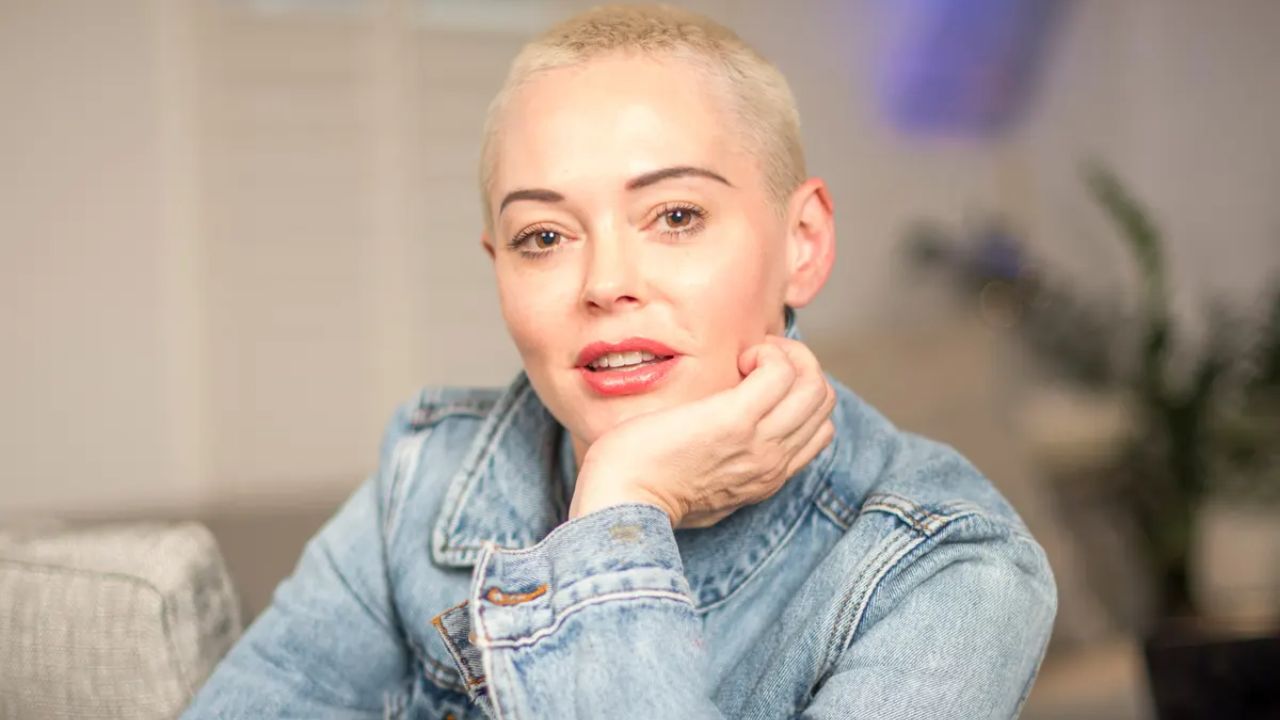 Rose McGowan said that she had to get plastic surgery to fix injuries she sustained after a car accident.
Image Source: The Guardian
Rose McGowan (@rosemcgowan) has never chosen to maintain silence regarding her plastic surgery speculations. Even if she had not been truthful about it, she did address people's curiosity. Not that she could get away with silence about it because her face had changed so drastically but still. Anyway, she is believed to have had Botox, a nose job, and lip fillers.
In the late '00s, the media ran crazy with stories about McGowan's plastic surgery. They really fed on that one for months. It was a hard time for the actress who was targeted by various tabloids and sites like Perez Hilton's with all their different theories as to why and how she went under the knife and how she was better off without it. It was like, with all the intense speculations and discussions, the choice to stay silent was snatched away from her.
And besides that, Rose McGowan had to accept that she had had plastic surgery because her face seemed to change overnight and she started looking noticeably different. Addressing the rumors, she said that she had to go under the knife to fix some injuries she sustained after a car accident. The frightening car crash in which her sunglasses had smashed onto her face, apparently left her needing reconstructive surgery which ended up changing her face.
I didn't realize I was hurt until I put my hand to my face and felt the flap of skin. My glasses had sliced me under my eye.
Thus, that car accident was the reason Rose McGowan got plastic surgery. At least, that's what we were led to believe for a while. Later, the actress herself revealed that her getting surgery to reconstruct her face after the car accident was a lie and that it was actually not the case. Now, why would she lie about that? Let's talk about that and learn about what actually happened and what actually altered her face.
Rose McGowan Said She Had Plastic Surgery to Fix a Sinus Problem!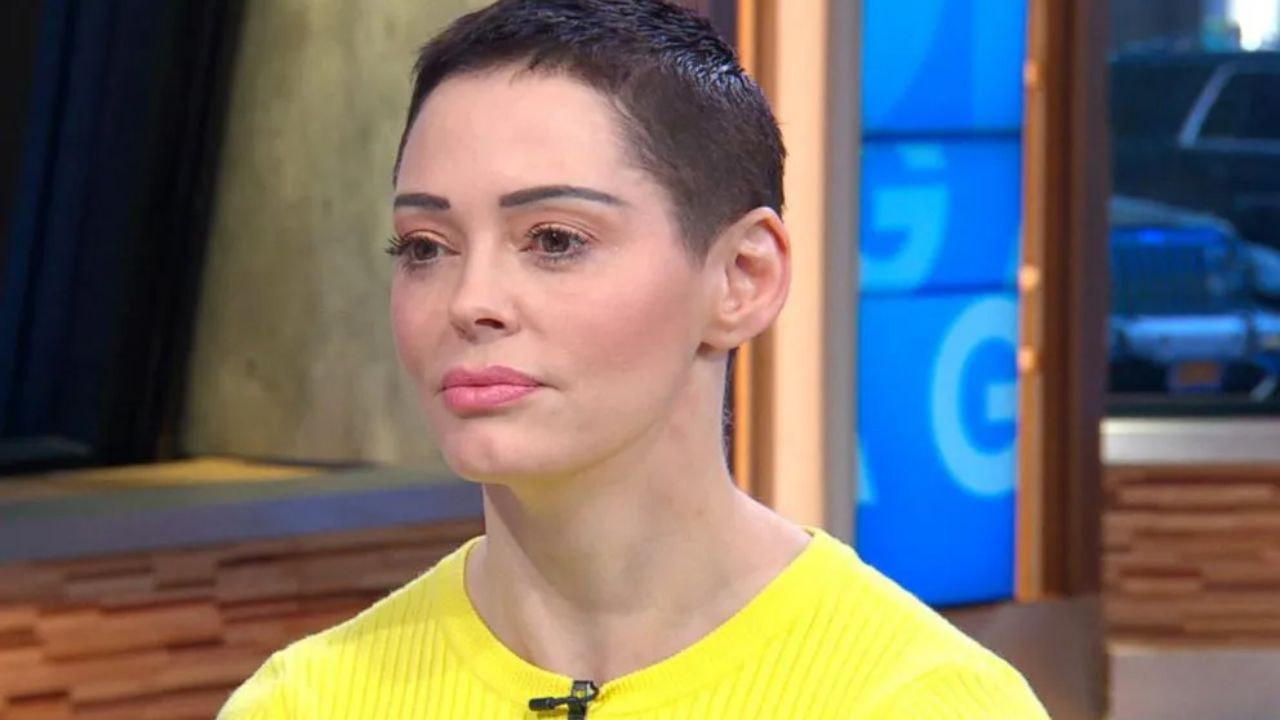 Rose McGowan restated that she got plastic surgery for medical reasons later on.
Image Source: Deadline
Well, according to Rose McGowan, she did not really have plastic surgery, at least not for the purpose of aesthetic changes. She said that she went under the knife for medical reasons which went wrong thus, requiring her to have surgery to fix the problem. The new story was that in 2007, she decided to fix her sinus issues when she had to undergo surgery after she suffered a minor injury on the set of Planet Terror, and the op did not go well.
According to the actress, she had lifelong sinus issues and she came up with the idea to fix that while undergoing medical surgery to fix the injuries she suffered on the set of Planet Terror. The plastic surgery went awry when the surgeon punctured a hole in her skin below her right eye and left her eye looking slightly pinched. She required reconstructive surgery to fix that and so, she got some work done on her left eye to keep things symmetrical.
As for why she lied about what she did to her face, Rose McGowan said,
I told my publicists what happened and they said to say it was a car accident. Looking back, I don't know why it mattered but I took that advice. And so when I was asked by the press, that became the party line.
Besides the whole debacle with her eye looking different, because she had to have reconstructive plastic surgery to fix the surgeon's mistake, she also is believed to have had other procedures such as Botox, a nose job, and lip fillers. If you have seen her, you might have noticed how smooth her forehead is and how there are no signs of wrinkles and no crow's feet even at her age. This has led people to believe that she has had Botox, facial peels, and possible dermabrasion to keep her skin looking fresh.
Rose McGowan also obviously had a nose job. The change in her nose is so noticeable. Her nose used to be much wider before whereas it is much thinner now. She also seems to have had her lips injected to make them more plump. At least, it appears so. Rose has never addressed these recent plastic surgery speculations.