Shekinah Garner has just been introduced on 90 Day Fiance: The Other Way and she's already a fan-least-favorite because of her plastic surgery. The majority of the viewers of the reality show agree that she looks very fake and say they are disturbed by how plastic and un-human she looks because of plastic surgery. The new 90 Day Fiance addition Shekinah Garner likely has had Botox, dermal fillers, and lip fillers.
So, 90 Day Fiance: The Other Way just introduced a new cast member on Season 5 and viewers have a lot to say about that. In the beginning, they were baffled as to why there's been a new addition so late in the show but now they don't care anymore because all of their confusion was drowned out when they saw the new member, Shekinah Garner, and she got the viewers on the hook and not in a good way.
The LA-based 41-year-old aesthetician gave the fans of the 90 Day Fiance a lot of talk about when she waltzed her way onto the reality show because of how she looked. According to the viewers, she looked so plastic and fake and so distracting that they were unable to focus on anything when she was on the screen. They said that they were disturbed by how much plastic surgery she had and that they could not believe that she paid to look like that. Here's everything to know about Shekinah Garner's plastic surgery!
Also, check out the plastic surgery stories of Michelle Collins and Simone Biles.
90 Day Fiance: Shekinah Garner's Plastic Surgery; Her Cosmetic Work is So Obvious!
Shekinah Garner (@aestheticsbyshekinah) from 90 Day Fiance: The Other Way has had plastic surgery. Fans are very sure about that because she looks so unnatural and unlike what a normal human being is supposed to look like. They believe that she has had Botox, dermal fillers, and lip fillers at the least.
Shekinah Garner from 90 Day Fiance has clearly had too much plastic surgery.
Image Source: Reality Titbit
The viewers of the 90 Day Fiance were not happy to learn that there was going to be a new addition to the reality show because seven episodes had already aired and it was only a 15-episode segment. They said that it was too late for the addition and that there wouldn't be enough time for their drama. They also said that the newcomers probably paid their way into the show and they were not going to be interesting and genuine. And how right they were about that one!
Shekinah Garner, the new cast member, indeed turned out to be extremely fake. They didn't buy any of her sequence with her Turkish boyfriend because all of it looked like it was pretend. Plus, it was not like the 90 Day Fiance viewers could focus on anything else when she was on screen. It was not just the drama that looked fake, it was her looks as well. She looked so plastic that it was distracting and people couldn't help but wonder just how much plastic surgery she had had.
Now, she just came into prominence, she was not a public figure before she joined the reality show and that's why people don't really know how she looked before. But they are sure that she has had plastic surgery because of how she looked. Her cosmetic works were so obvious because they had taken all the naturalness out of her face. Like not a single feature on her face looked real. She looked so cartoonish and comical.
What Plastic Surgery Has Shekinah Garner From 90 Day Fiance Had?
The 90 Day Fiance viewers couldn't believe that Shekinah Garner chose to look like that and paid for all that plastic surgery. Given how enhanced she looked, she had probably spent a fortune on Botox, dermal fillers, and lip fillers. She had not left a single feature on her face alone.
We want to see normal people not some glammed up weirdo who looks like she's been pumped full of so many chemicals she can't stand near open flames.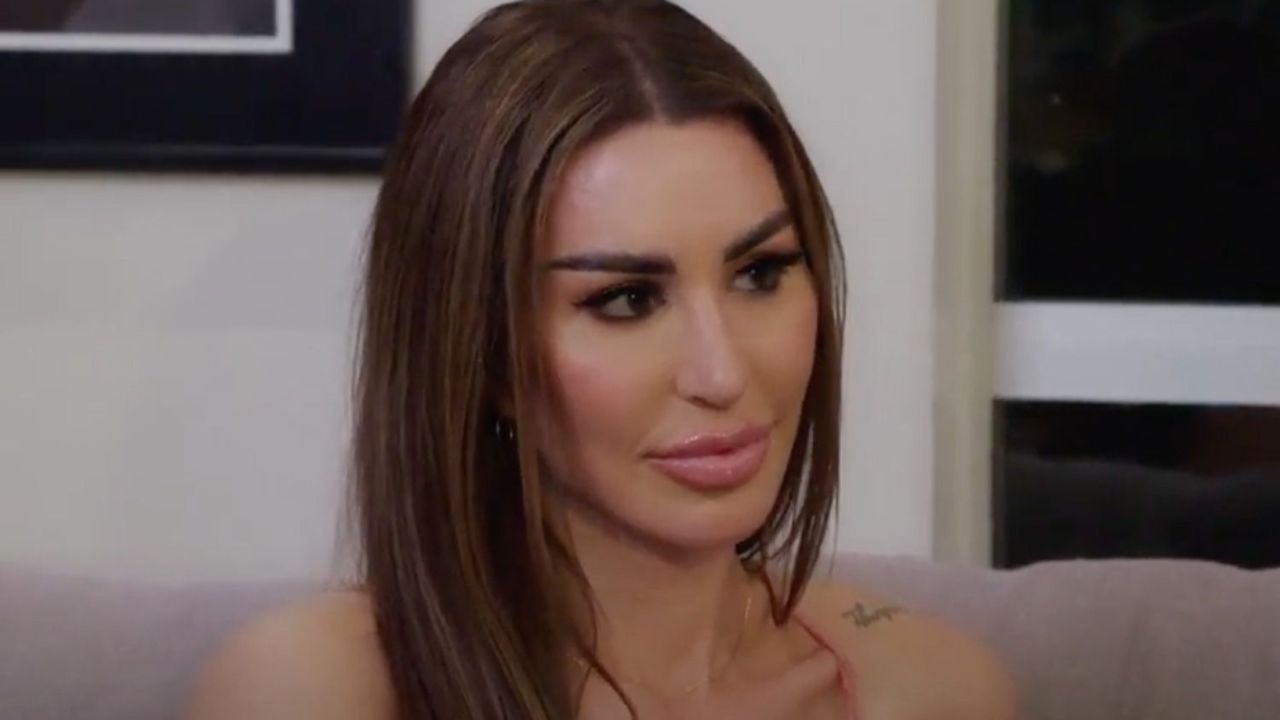 Shekinah Garner is suspected by 90 Day Fiance viewers of having Botox, dermal fillers, and lip fillers.
Image Source: People
Her skin was smooth to the extent that it looked so creepy. She didn't even look like a human being. She looked like some wax doll. Just how much Botox she had to have had to look like that? Also, what was up with the weird pillowy complexion that made her look like an alien? Why did she feel that she needed that much filler? Did she not know that there is such a thing as too much plastic surgery?
Looking at her lips, maybe Shekinah Garner had no idea that one can have too many cosmetic works because if she had known that, she would have known when to stop injecting fillers into her lips. Because she didn't know that, she went overboard with lip fillers and now, she has those shiny, slug lips (90 Day Fiance's fans' words, not mine) that people can't stand. As a Redditor commented, her lips were so unsettling and looked like she burnt them on a curling iron.
Shekinah Garner has not addressed the intense discussion about her plastic surgery. She has not confirmed having any of these procedures but the way she looks is very telling in itself and she does not really have to confirm anything since everything's so obvious.