Ruby Wax is suspected by her fans of getting plastic surgery such as Botox, fillers, and a facelift. Fans have noticed that the television personality has been around for more than three decades but she has not aged much and her face looks very youthful and fresh like she is decades younger. Ruby Wax admitted to getting plastic surgery (Botox) about a decade ago, but now she claims she uses just La Prairie cream to look young.
Ruby Wax OBE is a household name in Britain. There's hardly anyone there who does not recognize her because it's been more than three decades since she came into prominence as a comic interviewer as she played up to British perceptions of the strident American style. A classically-trained actress, she has done several television shows including The Full Wax, Ruby Wax Meets..., Ruby, and The Ruby Wax Show.
The television personality also served as a script editor for the BBC sitcom Absolutely Fabulous. She recently returned to the screen on Channel 5 series Cast Away, the appearance in which brought to people's attention the fact that she has been around for more than 30 years but has not aged at all. Her youthful face, fans suspect, is due to plastic surgery. Let's find out if she has gotten plastic surgery or not!
Previously, we touched on the plastic surgery stories of Marilyn Denis and Glenn Howerton.
Ruby Wax's Plastic Surgery: The Secret to Her Youthful Face is Something Other Than Botox!
Ruby Wax most likely had plastic surgery to defy aging, her fans believe.
Image Source: The Sun
Ruby Wax (@rubywax) had to have plastic surgery because no 70-year-old looks that young, her fans think. They suspect that she has had Botox, fillers, and a facelift at the least despite whatever she says.
What do you think of when you see Ruby Wax? Because if you think along the lines of 'Why and how does she look so young? Isn't she like 70? Does she never age?', then same because that's what I, and as it turns out - not unexpectedly -a lot of her fans think when we see her. Whenever the general public takes notice of the fact that someone in showbiz has not aged, you know what that leads to, right? Plastic surgery speculations.
So, plastic surgery speculations about the television host have begun because now that she's returned to the screen on Channel 5 series Ruby Wax: Cast Away, there was no chance that people wouldn't notice her age-defying looks. I mean, just look at her face and tell me if you think that's the face of someone in her 70s. If you didn't know that she was 70, you might find it hard to believe that but yeah, she's a 70-year-old who looks about two decades younger.
Looking two decades younger than your age is just not natural. Ruby Wax had to have plastic surgery to help with aging. There are no lines on her forehead, no wrinkles on her face, and no crow's feet around her eyes, and her cheeks have not sagged yet. Her face looks so smooth. What could she have gotten to age that way? Well, lots of fans think she has had Botox and a facelift at the least.
Ruby Wax admitted to having tiny bits of cosmetic surgery. 
Image Source: The Mirror
But has Ruby Wax herself ever admitted to having cosmetic procedures? She has admitted to having tiny bits. In an interview in 2009, when she was asked how she felt about plastic surgery, she said,
If you had it in Joan Rivers's time, in the stone age, you would've made a big mistake, but it's very sophisticated now. I've had tiny bits ... whether I'd do a whole facelift, I don't know. In TV, people don't tolerate ageing; they probably have a surgeon in the BBC somewhere.
By tiny bits, Ruby Wax meant Botox because, as she opened up about her face maintenance in 2011, she was all for non-invasive surgery. She said that it was her personal choice to have the anti-wrinkle injection and the reason that she chose to have it was that she had a career that depends on her face. She said that she wouldn't bother with it so regularly if it wasn't for her career. She used to get the injections once a year. That's not plastic surgery, but it's still a cosmetic procedure and anti-aging at that, so it counts.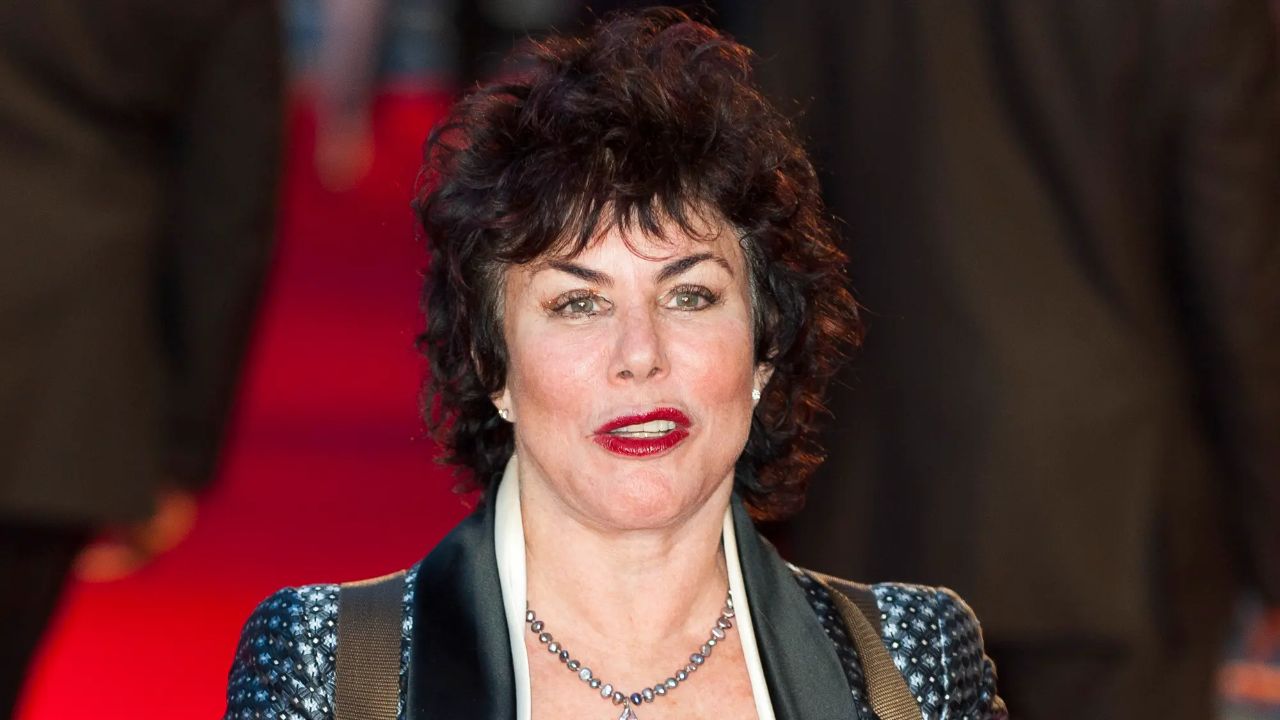 Ruby Wax says she has stopped getting Botox and now uses La Prairie cream in its stead.
Image Source: Page Six
However, this admission of plastic surgery or let's say anti-aging cosmetic procedures came more than a decade ago and the situation might be different now. People think she has had a lot more than Botox since then, such as fillers and a facelift. But Ruby Wax has not confirmed having other plastic surgery procedures, instead, she has said that she has given up Botox as well.
And the secret of her ageless looks, Ruby Wax, claims is not plastic surgery, not Botox, but a product that's even better than Botox - La Prairie cream. She apparently stopped getting the anti-wrinkle injection after she began to use the cream because it was that good.
I use La Prairie to give my skin a bit of a glow. I have had Botox in the past. Then I was told about La Prairie and I haven't had Botox for a couple of years now. We all age and if you want to look after yourself as you get older, I recommend La Prairie and meditation.