There's Someone Inside Your House filming locations are not in Nebraska where the film's fictional story takes place. Dive deep into the sets and creepy homes of the 2021 Netflix horror flick!
As the month of October kicks off, spooky season begins with TV channels and streamers getting in the horror movie and show business. The month that ends with Halloween needs some creepy horror flicks to make sure people get into the mood for long nights. So, Netflix in light of the season, Netflix is coming in with its own slate of scary flicks, starting with There's Someone Inside Your House.
Well, there is no such thing as subtlety with that title and leaves little to imagination. Still, the movie has managed to shoot into the Top 10 of Netflix chart. With the weekend coming up more people will get under the sheets, turn the lights off and watch the movie. But after the fright is over and the mystery of the slasher is solved (or unsolved) some may be wondering about set and other details of the movie.
So, in order to sate the There's Someone Inside Your House filming locations thirst, we are taking a look at all the places that stood for the Nebraska based story. The book and the film are based in the US, but to almost no one's surprise at this point, the film itself was not shot in the country. And we are breaking down everything you need to know about set and creepy homes shown in the short but spooky movie.
There's Someone Inside Your House Filming Locations - Nebraska Set But Filmed in Vancouver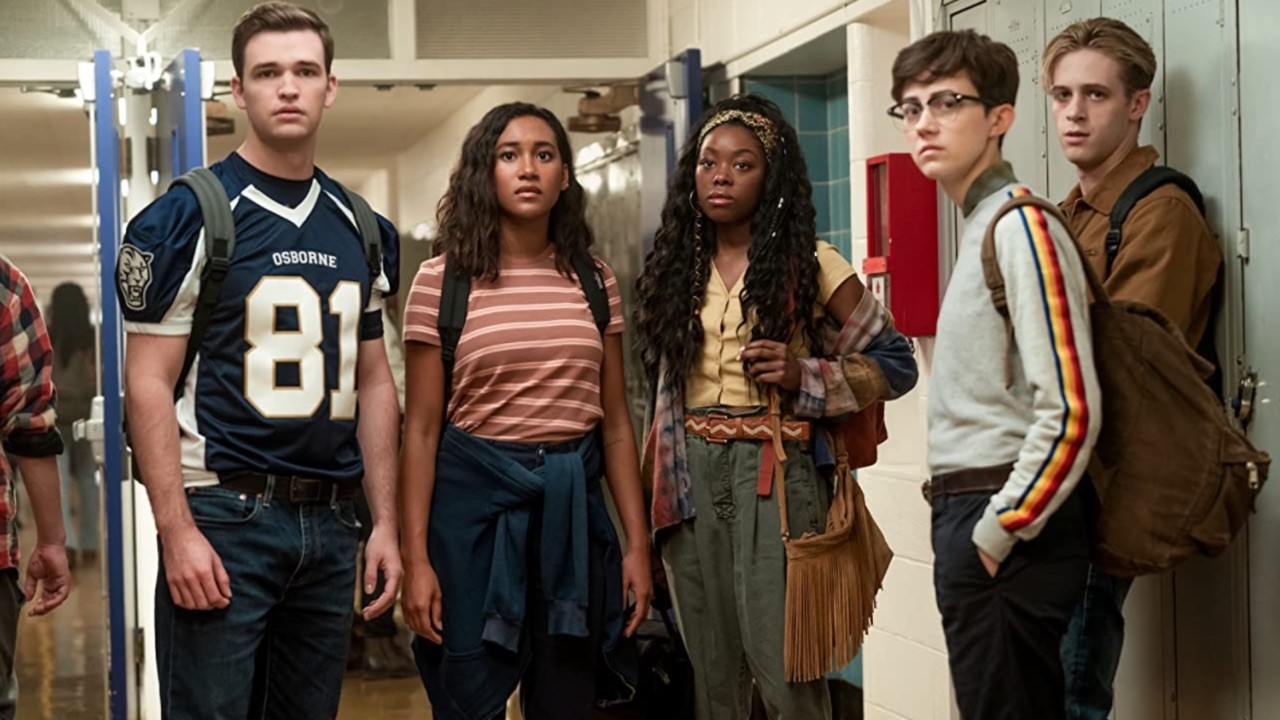 There's Someone Inside Your House filming locations are in and around Vancouver, British Columbia. The Canadian city stands in for Nebraska.
Image Source: IMDb
One thing about horror movie is the fact that they are mostly concentrated around a single location or a building. A lot of horror story has to do with a terrifying "something" haunting a concentrated area. So, in terms of multi-location shoots, that is rarely something horror movies have to worry about. That also allows for filming locations to be limited to few places.
Netflix's other latest horror show Midnight Mass filming locations were complete fabricated in Canada. An entire village was created for the purposes of showing a secluded island town. That was not the case for There's Someone Inside Your House filming locations, but they still shared proximity of cities. And even though the show was set in Nebraska, it was not filmed there.
This is the case for most Netflix shows as they travel across the Northern border to film new movies and TV shows. Whether they are set in Canada or not, their cities and wildlife areas stand-in for US and other countries. This year alone we have seen multiple movies and TV shows set in US but filmed in Canada and the new Shawn Levy flick is no outlier.
There's Someone Inside Your House filming locations is all set in British Columbia, Canada. Most of the filming was done in Vancouver with additional footage from Manitoba province also used in the final cut of the film. As the movie is a "coming-of-age" teen slasher flick, there is also a school involved in the filming.
Camera started rolling on There's Someone Inside Your House set on 22 August 2019. The cast was finalized and announced a week earlier and after a cast and crew meet and greet everyone headed to Canada for 3 weeks long shooting process. Most of the filming was concentrated in Vancouver with the house shown in posters for the film also being present there.
Recommended: Fever Dream Filming Locations – 2021 Netflix Suspense Thriller is a Joint Spanish and Chile Production
Then there is the John Oliver Secondary School in Vancouver which stood in for Osborne High, mentioned in the movie. Any teen movie is not complete without a high school shot, whether it is horror or rom-com, well, especially if it is horror. So, the secondary school was one of the There's Someone Inside Your House filming locations, something you can see a little of in the 2021 Netflix film.
Manitoba province is also listed as one of There's Someone Inside Your House filming locations. The site mentions the place as a 2nd Unit filming location, so maybe some background and formation shots were taken there. But all in all, by 11 September 2019 filming wrapped on the horror film with the director announcing they were all done. Some reshoots were also done in August of 2020 but those some things that are bound to happen in a production.
What is the Netflix Movie There's Someone Inside Your House About?
Based on the novel of the same name by Stephanie Perkins, There's Someone Inside Your House was optioned for a movie back in 2018. James Wan and Shawn Levy came on board with their production companies handling the movie for Netflix who joined as a partner. Casting process began in 2019 with the final group being finalized in August 2019 and film starting to roll in the same month.
The story follows Makani Young, a recent arrival from Hawaii to Osborne, Nebraska. She is a mysterious young woman with a secretive past. As graduation at her new high school looms, a stalking murder is on the loose. The killer murders teenagers and proceeds to reveal their hidden secrets, sending the whole town on a spiral. Spurred on by the killings, Makani and other outcasts/misfits from Osborne High come together to stop the killer before they become its next victim.
Also Read: Into the Night Season 2 Filming Locations – Filmed on Location in Belgium and on Sound Stage!
There's Someone Inside Your House is currently streaming on Netflix. The cast of the film is led by Sydney Park as Makani Young, Théodore Pellerin as Oliver "Ollie" Larsson, Asjha Cooper as Alexandra Crisp, Jesse LaTourette as Justine Darby, Diego Josef as Rodrigo Doran, Dale Whibley as Zachariah Sandford, Burkely Duffield as Caleb Greeley, Sarah Dugdale as Katie Koons, and Markian Tarasiuk as Jackson Pace.
For more Filming Location details Similar Shows recommendations and Trending topics, follow House & Whips.