Tom Cruise has never admitted to getting a nose job or any plastic surgeries, but people are not ready to accept that he looks so young without going under the knife in his 60s. 
Thomas Cruise Mapother IV, aka Tom Cruise, is an American actor and producer. He is also known as one of the world's highest-paid actors. Recently, he has been in the news as the new movie of the Mission Impossible franchise titled Mission: Impossible – Dead Reckoning Part One got released a week ago.
On the other hand, some of the fans are wondering if he has received a nose job as they believe his nose looks unnatural. Let's find out what the truth is.
Check out the plastic surgery stories of Porsha Williams and Emily Compagno.
Tom Cruise Has Been Accused of Getting a Nose Job as People Believe His Nose Has Changed Now!
Tom Cruise (@tomcruise) has been accused of having had many plastic surgeries, including a nose job and heavy Botox. Although none of the rumors have ever been proven, people are wanting to know the secrets of a wrinkle-free face and skin-care routine. As of now, he is living a healthy life far from the paparazzi.
Tom has changed himself a lot, which leads people to accuse him of going under the knife many times. Plastic surgery has been one of the most common things people are doing in this generation to enhance their beauty. However, it's not only Tom who has been accused of having plastic surgery; other known people are also suspected of having undergone surgery to hide their aging problems.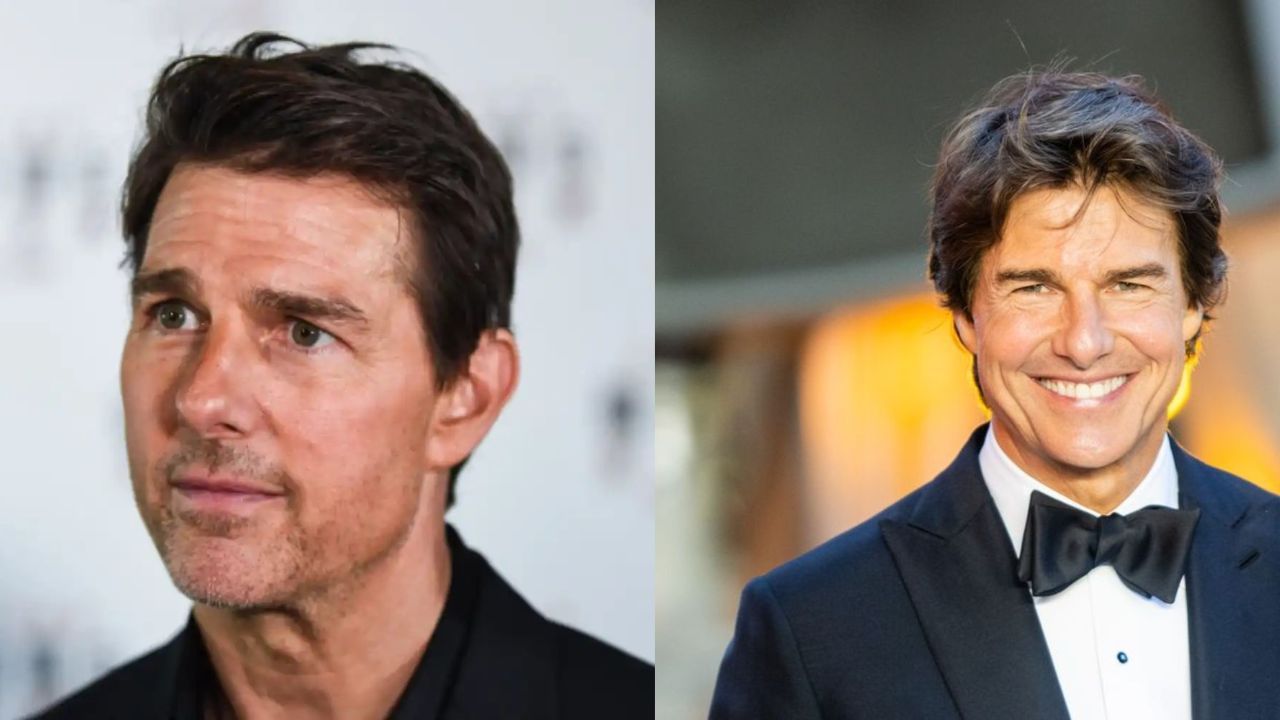 Tom Cruise before and after a nose job.
Image Source: HOUSE & WHIPS
One of the most common accusations and questions Tom has been facing is about his nose shape. Some people think that he has done a nose job to gain a pointed and sharp nose shape. Comparing his before and after, we do think there is a difference, but we can't exactly say if he has gone under the knife or if it's just aging that is making the difference.
Plastic Surgeon Dr. Westrich Believes Tom Cruise's Nose Wasn't the Same Before!
Not only common people, but many plastic surgeons and known people have been talking about Tom Cruise having a nose job. While some of them said that he might have minor things done to his nose, others claim he has had rhinoplasty. Dr. Westreich, who specializes in rhinoplasty, has talked about Tom having a nose job saying,
Throughout the course of Tom's life, he may have done a couple of minor cosmetic treatments. There's the possibility of functional rhinoplasty, of laser skin, resurfacing, and perhaps even a little lipo under his chin. Looking at past photos of Tom, I thought that maybe he'd had the functional rhinoplasty in the pre-2005 era, This wouldn't have been on the tip of his nose, but on the bony area.
Westreich also said that, if we look at older photos of Tom, it's just a little bit more crooked there, but after 2005, his nose started to have a little bit more contour and began to look straighter. He also claims that Tom might have done it to look better, or it could have been part of a breathing restoration, but whatever the reason, the surgery has been favoring the actor's current look.
Has Tom Cruise Received Botox?
Besides a nose job, Tom Cruise is accused of going through different cosmetic surgeries and spending more than $50,000 on cosmetic treatments. It might be true, as at the age of 61, we can't imagine anyone with such a tight, wrinkleless face. In 2018, when Tom was seen for the Mission Impossible: Fallout premiere, he looked lean and old with wrinkles on his forehead, but now his wrinkles are gone, which might be due to heavy Botox.
Tom Cruise has also been suspected of receiving Botox.
Image Source: Instagram
Tom has not confirmed any rumors till now, but it looks like Tom is very focused on his body and skin, as both look perfectly fine in his 60s. Many people have also been asking him if he has any diseases as he has been working late and has sleepless nights due to movie shooting and promotion. Well, it's good news for his fans, as he has not been diagnosed with any diseases yet due to aging but was diagnosed with dyslexia at the age of 7.