Vanna White remains youthful even today which has become the root of all the plastic surgery speculations about her. The Wheel of Fortune hostess is suspected of having Botox, fillers, and a facelift to reduce the signs of aging and look young. Vanna White has never confirmed nor denied having plastic surgery.
Vanna White gained prominence in 1982 when she began to co-host the game show Wheel of Fortune. As the hostess of the game show, she rose to stardom as she dazzled and mesmerized the audience with her beauty, poise, and grace. Being a model really paid off because she was all that through and through. She started her career in modeling while she was studying fashion and competing in Miss Georgia USA in 1978.
Even now, she could easily give today's models a run for their money and their looks as well. She looks so young still that it has got people convinced that she has had plastic surgery to remove all the signs of aging. She is stunning as ever when she is supposed to have aged. It's been more than four decades but there she goes being timeless and youthful even in her late sixties. So, let's talk about Vanna White's plastic surgery!
Also, check out the plastic surgery stories of Ian Somerhalder and Alanis Morissette.
Vanna White and Her Plastic Surgery: The TV Personality Seems to Have Borrowed Her Youth Back with Cosmetic Procedures!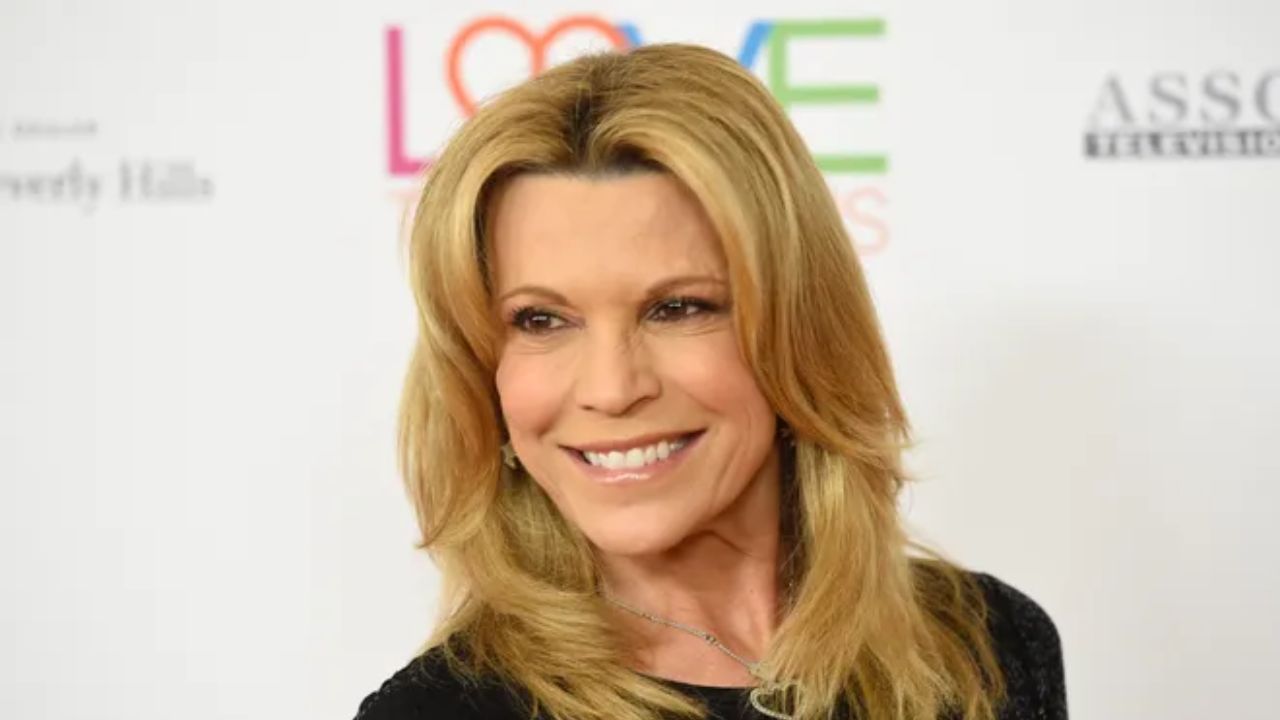 Vanna White's ageless beauty has sparked plastic surgery speculations about her.
Image Source: USA Today
Vanna White (@officialvannawhite) looks youthful as ever and her fans believe it's the magic of plastic surgery. They believe that she has had Botox, fillers, and a facelift in an attempt to protect her beauty from aging and stay young forever.
Vanna White has been serving looks and dazzling audiences since 1982 when she began hosting Wheel of Fortune. It was unbelievable how she had almost every American in the palm of her hands because of how captivating she was with her enchanting beauty and grace. That was about four decades ago and yet, things do not seem to have changed (except she is rumored to be leaving the game show). At least, Vanna hasn't. Could you blame anyone for speculating that she had plastic surgery?
While she was renowned for her beauty and charm back then and she still is, Vanna White is more praised for her timelessness and her youthfulness now. She has been through more than forty winters but yet it does not really show on her face which has astounded her fans because should she not have aged like all people do? Or is she exempt from getting wrinkles and lines and such? Or could it be that she avoided aging with the help of plastic surgery?
Vanna White is believed to have had Botox, fillers, and a facelift.
Image Source: Fox News
It's definitely the latter. Vanna White still looks attractive as she did when she was young with minimal signs of aging but none of it is natural. She has had work done on herself and it's some of the best work in Hollywood because you can't tell that she has had work done at all. She really hit the nail on the head when she decided on a plastic surgery expert to work on her face.
Vanna White had just the perfect amount of Botox because now, she has minimal lines on her face and her eyes crinkle just like they used to before when she was young and she doesn't have the smoothest forehead which generally gives away if people go overboard with anti-wrinkle injection. Her face is still smooth but not to that extent where it starts looking unnatural. If it was not for plastic surgery, she would not be looking that youthful.
Because Vanna White looks very plump and she has not lost her face fat and her cheeks have not sagged and she still looks young, her fans suspect that she has had fillers also. She might have fillers injected too but if she did, she just got the right amount of fillers very subtly because it's impossible to tell if she has. If she had gone overboard with it, it would show in her complexion as it would get more pillowy and waxy. But she looks radiant and glowing as always which might be because of plastic surgery.
Vanna White has not responded to plastic surgery speculations about herself.
Image Source: Variety
Vanna White is suspected of having a facelift as well. If you look at her, you will notice that her face hasn't drooped down and still looks tight which is not normal for people her age. So, though it does not look like her face is being tightly pulled back, it's possible that she got a facelift that went amazingly right. Because it's simply not possible for a woman in her late 60s to look that young without plastic surgery. No amount of healthy diet and proper skin care can make it happen.
However, if you ever ask Vanna White about her youthfulness, she might just credit her skin care regimen to her timeless beauty because she hasn't ever responded to plastic surgery speculations about her and that might be because she does not want to admit that she has had cosmetic procedures.