Addison Rae has recently been accused of receiving a nose job as people believe it has changed in recent years. However, Rae has yet to respond to the allegation.
Addison Rae Easterling, aka Addison Rae, is an American social media personality and actress. She has been in the news after she and Kourtney Kardashian were seen reunited for a playful poolside hangout. Both of them were twinning in a pink bikini.
Addison has gained fame through the popular entertainment application TikTok. She began her friendship with Kourtney during the pandemic. Their bond got stronger after they started collaborating on YouTube videos, and people seem to love their duo. Their bond soon started getting stronger after Kourtney made a cameo appearance in Addison's movie, He's All That.
When they were seen twining in a pink dress, people started noticing many changes in Kourtney, including her baby bump; some also noticed that Addison Rae had an altered appearance. They claimed that Addison might have done a nose job since it looked unnatural. Well, let's find out what the truth is.
Have a look at the plastic surgery stories of Stephanie Ramos and Kelly Monaco.
Addison Rae Hasn't Admitted to Receiving a Nose Job!
Many of Addison Rae's (@addisonraee) fans claim that she has never done a nose, but some of them believe her nose looks different than it was before. However, the TikTok star has neither admitted nor denied the rumors.
Addison Rae before and after a nose job.
Image Source: HOUSE & WHIPS
It's never an easy thing to be in the spotlight and be famous. There is always a challenge for you to look good to stand up in the crowd. And Addison has always been a gossip topic for fans. Her altered appearance has led many of her fans to suspect that she might have done a nose job to gain her current look.
Although Rae has not claimed to be making any changes other than using different expensive skin care products; people have claimed that she might be hiding something. Her friendship with Kardashains might also be the reason she is being accused of looking fake, as Kardashains has gone through multiple surgeries to look good.
Addison Rae's Admirers Were Concerned About Her Nose After She Posted a Photo With a Nosebleed!
In 2019, when Addison Rae posted a photo of herself with a huge black eye and a bloody nose after facing backlash over her UFC hosting gig, many thought that she might have gone through a huge fight or accident. Some people also pointed out that it was the result of an unsuccessful nose job, and her fans were very concerned to know more about the situation.
However, later, it was found out that Addison was safe and was just an Instagram filter. She is guessed to have done a nose job after her movie, He's All That, was released. Some of the online records also mention that she might not have done any surgeries related to the nose but other surgeries.
What Are the Other Plastic Surgery Addison Rae Is Rumored to Have?
Besides a nose job, Addison Rae is accused of receiving boob jobs, butt lifts, and lip injections. If we compare her before and after pictures, we can't deny that her current breast and butt shape seems to be perfect, but previously it used to be a little small. However, she is also said to be active in workouts and gyms, so the shape of her breasts and butt sudden change might be the reason for her best workout routine.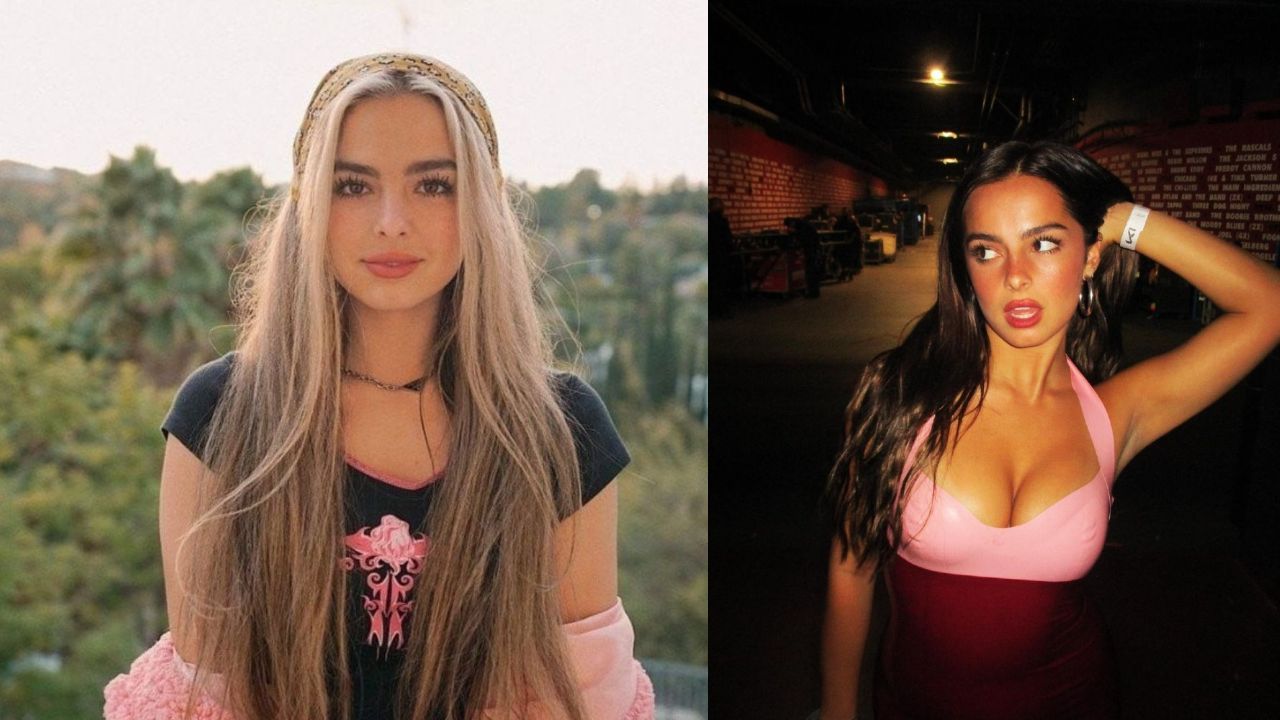 People believe Addison Rae might have received boob jobs, butt lifts, and lip injections as well.
Image Source: HOUSE & WHIPS
In the case of Rae's doing lip injections, the rumors might be fake, as many of the online reports say that they have never seen a swollen lip moment from her, and lip fillers tend to give off those vibes. Lip fillers are injections that add volume to your lips and are also a type of dermal filler.
Addison has never claimed to have gone under the knife, but she has openly discussed her skin care regimen. During an interview, she mentioned her morning and night skincare, and it would be a lie if we told you it was a minimal and easy process. She stated that she used more than seven products daily and also said;
I cut out using serums and oils in my skincare routine. I used to use a lot of those types of products, but realized there were too many products on my face. I was layering so many products at once, especially when I was putting makeup on top. It was too much buildup for my skin. I learned along the way that less is more for me and my routine.