Talking about plastic surgery, Danielle Lloyd reportedly underwent a full-body transformation, including boob reconstruction, a tummy tuck, a bum lift, and lipo in recent days. She has always been open about her rigorous transformation, even documenting her experience.
Danielle Lloyd is a model and television personality from England who was crowned Miss England in 2004 and Miss Great Britain in 2006. She rose to fame after being stripped of her Miss Great Britain title for posing naked in the December 2006 issue of Playboy magazine. In 2010, she was re-crowned as Miss Great Britain.
Similarly, Lloyd was featured on the fifth season of the Channel 4 reality show, Celebrity Big Brother, in 2007, where she was embroiled in the Big Brother racism scandal. Furthermore, she won the celebrity edition of The Weakest Link  In 2008 and also won Total Wipeout in 2010.
Over the years, Danielle Lloyd has been open about the plastic surgery procedures that she has undergone. As we know, celebrities mostly desire the procedure to enhance their appearance. So, if you are looking for some information about the transformation, we're here to help.
There are more plastic surgery stories of Ekin-Su Cülcüloğlu and Bobby Flay that you might like.
Danielle Lloyd Has Always Been Open About Undergoing Plastic Surgery Like Boob Jobs, Buttock Lifts, Liposuction & Breast Reconstruction!
Danielle Lloyd (@missdlloyd) is not new to undergoing plastic surgery as she has openly accepted it several times. But as the reports suggest, the former Miss England has once again undergone a new procedure in Istanbul. She was reportedly on the clinic villa's balcony with two medical drains hanging down her waist. She revealed her method in a very detailed manner.
As said above, the mother of four has always been open about her plastic surgery procedures. She previously came on Good Morning Britain to defend her decision to undergo gender selection, which sparked numerous controversies.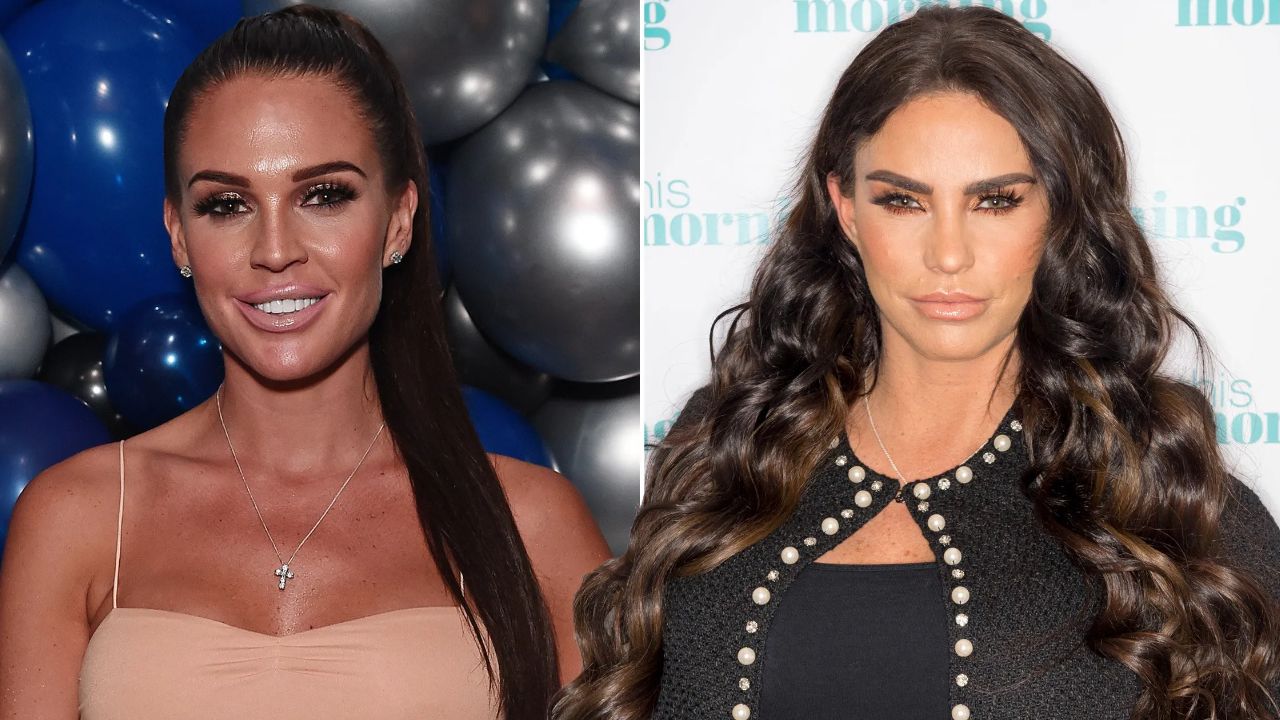 Danielle Lloyd before and after plastic surgery.
Image Source: Metro
As we know, the winner of Great Miss Britain had a lot of boob jobs, most recently a buttock lift, liposuction, and yet another breast reconstruction. She even documented and shared her ordeal on the internet. She even posted a photo with red lines indicating the fat she wants to be sucked out of her body.
Danielle Lloyd also posted countless graphic images of her treatments. According to reports, she had a bum lift, a stomach tuck, and a boob reconstruction. If you don't know, the model had already had multiple boob jobs, but due to problems, she supposedly underwent reconstruction surgery.
The 39-year-old tar is never one to keep her cosmetic secret hidden. She has always been honest and encouraging. Despite criticism from all sides, she stands firm in her decisions and even defends herself. When one of her breast implants ruptured, the model awoke in a blood pool.
Danielle has had several boob jobs, and in 2012, she alleged that one of them was botched. After one of her implants detonated, a blood clot appeared to have formed in her chest. Later, she spoke about her terrifying surgery experience in an interview with BBC radio, saying,
I didn't know what had gone on, but my breast had burst open in the middle of the night and I had to get rushed to hospital.They put me back down into theatre and when they took the implant out they found a blood clot and basically I started to bleed to death.
She added,
I lost six pints of blood and you've only got six in your body so I had to have a major transfusion. I didn't know all this because I was under anaesthetic, but when I came back round I was terrified.
Furthermore, Danielle Lloyd also expressed regret for her conduct when she considered her children. According to an outlet, she stated, "It made me think why did I ever do this to myself, I've got children. Imagine if I'd died and never seen them again. It was really terrifying." However, she recently underwent full-body surgery in Turkey and appeared to be very happy and excited about it.
Danielle Lloyd Was Once Accused of Being Racist Following This Incident on Celebrity Big Brother!
Danielle Lloyd earned serious negative publicity during her stint on Celebrity Big Brother due to her role, along with Jade Goody and Jo O'Meara, in a racial incident with Indian housemate, Shilpa Shetty.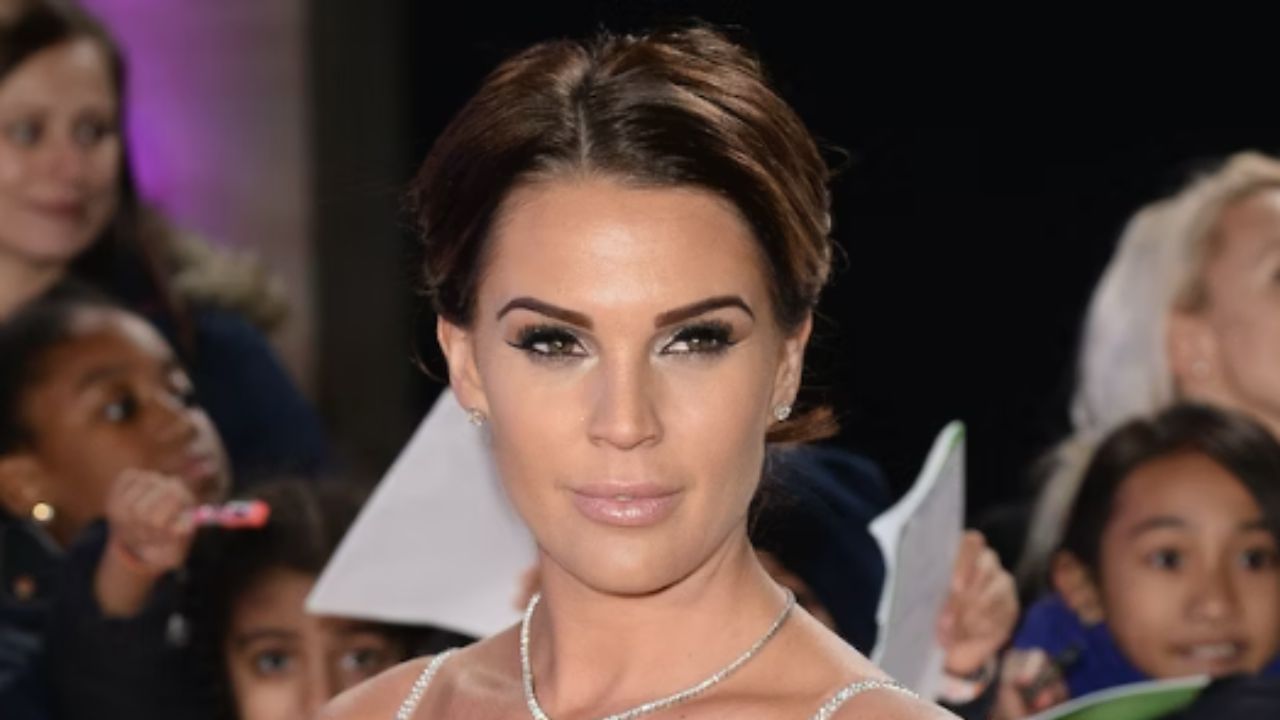 Danielle Lloyd received a lot of criticism after her racist comments on Celebrity Big Brother.
Image Source: Closer Magazine
A significant increase in complaints followed the showing of a conversation between Lloyd and O'Meara, during which Lloyd stated that she did not like Shetty touching her food because she did not know where her hands had been.
Lloyd, O'Meara, and Goody were adamant that Shetty was a fake and a mole. More objections were made when she told Shetty to "f*ck off home". The tensions in the home reached a climax on Day 15, when an enormous confrontation between Shetty and Goody erupted, ostensibly over stock cubes, in front of a giggling O'Meara and Lloyd.
At the time, Lloyd lost six-figure modeling contracts with motorbike insurance firm, Bennetts and urban fashion label, Rocawear as a result of her involvement in Celebrity Big Brother.