Erica Mena has gotten a whole new look and new face after getting plastic surgery. The Love & Hip Hop: New York star has candidly spoken out about getting breast implants (and taking them out later) and butt implants. She is also suspected of having cat-eye surgery, nose job, lip fillers, and liposuction but she has never admitted to those. Erica Mena's fans praise her for being transparent about plastic surgery (breast and butt implants).
Erica Mena rose to mainstream-kind of prominence in 2011 when she joined the Love & Hip Hop franchise. She is most noted for playing a major role in the New York and Atlanta installments. Prior to that, she did modeling and she was also known as a "video vixen" who appeared in various hip-hop music videos for artists such as Chris Brown, Fabolous, Akon, and Fat Joe.
It was after she stepped into the world of reality television that she truly got the fame she wanted. Besides Love & Hip Hop, she has appeared in Kourtney & Khloe Take Miami, and she has also competed in the first season of VH1's Scared Famous. She has also penned the autobiographies Chronicles of a Confirmed Bachelorette and Underneath It All.
She has come a long way since the days she was called a video vixen. She's a lot more relevant in pop culture these days than she was then, which means that she has a lot of followers who are interested in getting an insight into her personal life. They also want to know more about her new look her new face and the plastic surgery she had to attain them. Here's everything to know about Erica Mena's plastic surgery!
You might also want to read the plastic surgery stories of BandMan Kevo and Summer Walker.
Erica Mena's Plastic Surgery: She Has Been Open About Getting Breast Implants and BBL; The Actress Then and Now!
Erica Mena (@ericamena) has undergone several plastic surgery procedures to get a whole new look and a whole new face. She has admitted to having breast implants and BBL. She is also suspected of having cat-eye surgery, a nose job,  lip fillers, and liposuction but she has never confirmed them.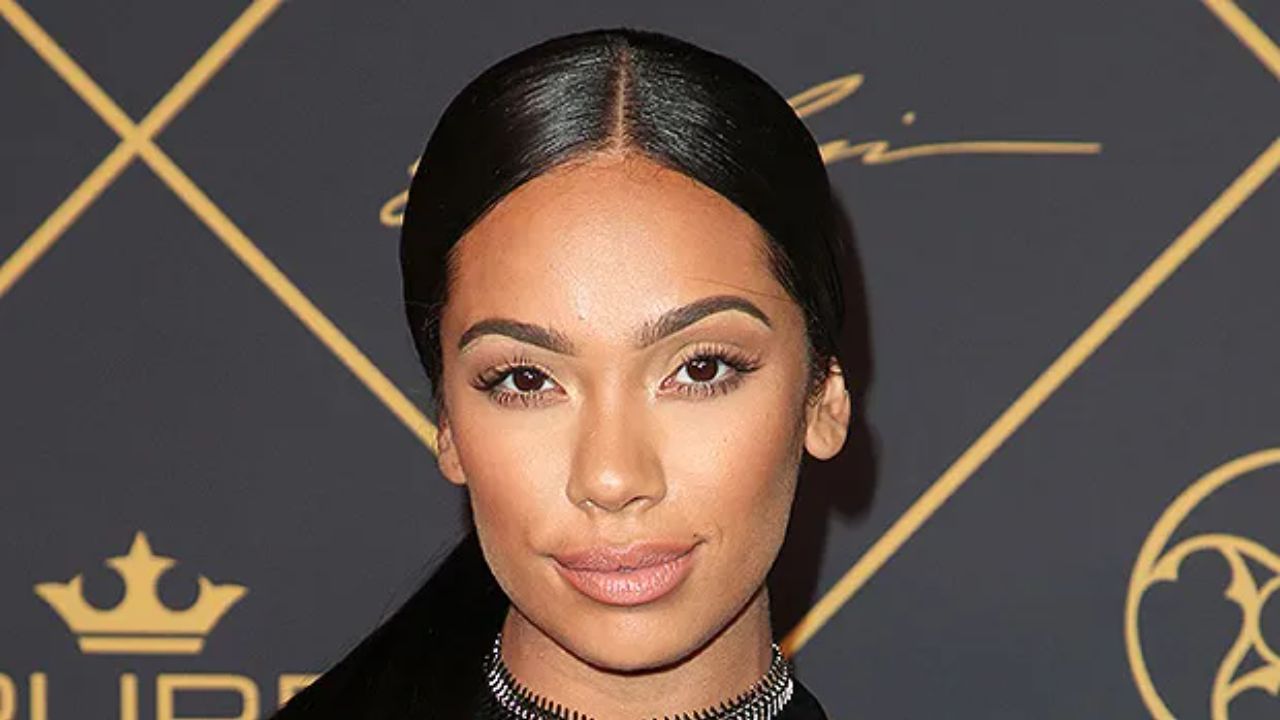 Erica Mena has been vocal about getting plastic surgery to enhance her breasts and butt.
Image Source: Hollywood Life
The Love & Hip Hop franchise star has been around for a long time and she has changed a lot in that time. So much so that she looks completely unrecognizable from before. She has gotten a whole new look and it's not a secret that she got that new look by getting plastic surgery because it's very obvious. It does not look like she has cared much for being subtle about her cosmetic works.
Also, Erica Mena does not care about keeping her cosmetic procedures a secret. She has attained a new body and new face with the aid of plastic surgery and she has not shied away from that fact. In fact, she has been very vocal about getting breast implants. She said that she was very unhappy with the shape of her body and the size of her breasts and that's why she decided to get implants to enlarge her chest.
Fans were very appreciative of her decision to be transparent about her plastic surgery but it's not like there was any chance that they wouldn't find out. Her figure was way too perfect, suspiciously perfect at that and they had observed that she looked much flatter in the chest area before. She did not just open up about getting breast implants, she also was frank about the time when she got them removed.
In 2016, Erica Mena decided to get rid of breast implants after she felt that the aesthetic of a huge bosom was not worth the pain and discomfort those implants were causing. She did not feel very comfortable and also, there was a lot of pain so, for the sake of her health, she removed the breast implants. In a 2018 interview with People, she said that the silicone spread throughout parts of her lower body, damaging her tissue, and threatening her overall health. The plastic surgery removal was the right decision. She shared about the process on Instagram in a now-deleted post,
HAPPY I'm officially implant free Thank you to THE BEST Doctor @peterashjian_md for helping me make this decision and for guiding me every step of the way!!! I literally got rid of everything that was worthless & old. Ready for MY NEW Life!
Has Erica Mena Been Completely Transparent About All Her Plastic Surgery?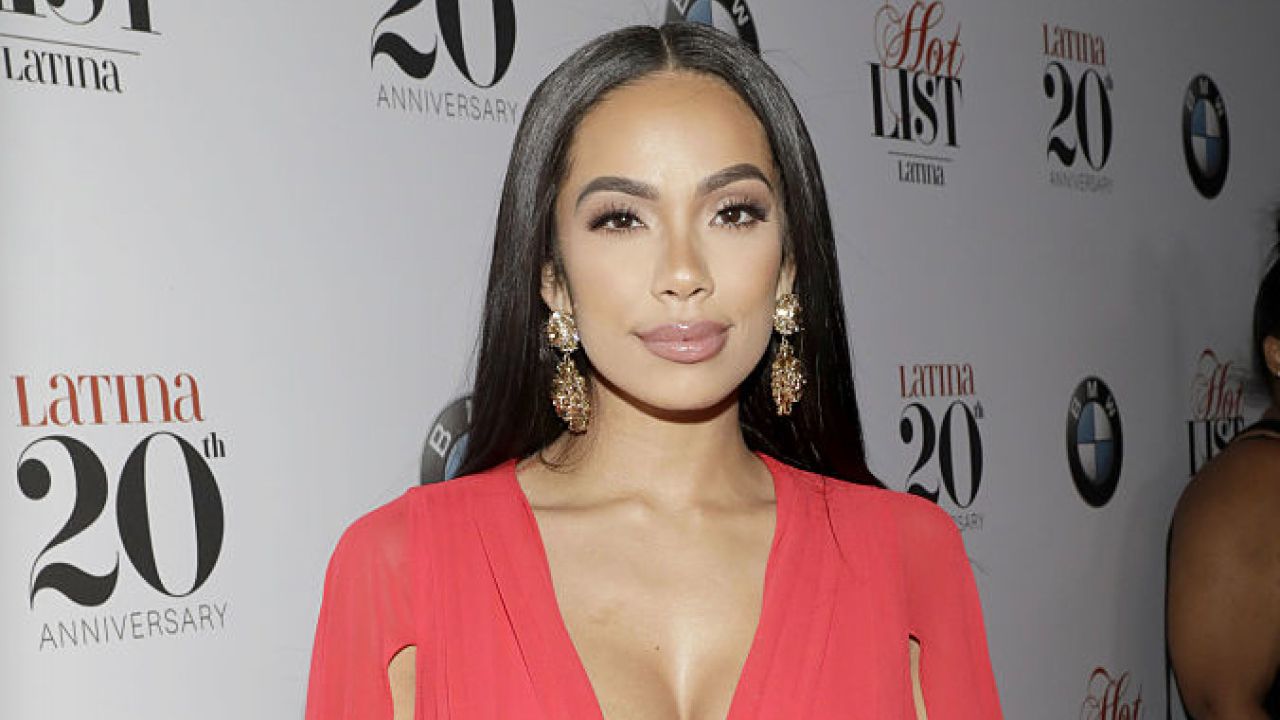 Erica Mena is suspected of having a nose job, lip fillers, and cat-eye surgery to get a whole new face.
Image Source: HotNewHipHop
Erica Mena did not just get breast implants and remove them. She also got butt implants. People figured that out when suddenly, she began sporting a larger butt. When her fans talked about it, she confirmed that she got plastic surgery to enhance her butt as well. Fans once again praised her for being so candid about cosmetic surgery when most celebrities would go out of their way to hide it.
But has the reality star really been completely transparent about all the plastic surgery she has had? She has not just gotten a new body, she has also gotten a whole new face. She looks very yassified now and many of her followers are convinced that she had a nose job, cat-eye surgery, and lip fillers as well. But those procedures, she has never admitted to, even when they are very obvious.
Her nose looks much slimmer than before, she has got those siren eyes that she didn't before (her eyes used to be very wide), and her lips look super inflated now. She's clearly had cosmetic work done on her face. But Erica Mena has never opened up about the plastic surgery she has had on her face. She's also suspected of having lipo but she's never confirmed that either.