Did Summer Walker get a BBL recently in 2023? Well, maybe not recently but sure, the singer has had her butt enhanced. She once said that she was very skinny with a long back and no a*s, so she got a*s shots. Summer Walker's fans are convinced that she did not have a BBL specifically but butt injections. Looking at her recent pictures, fans are wondering if she got her butt enhanced again in 2023.
Summer Walker started her career in music in 2017 when she signed with Love Renaissance and Interscope Records. She started with a band when she released her mixtape Last Day of Summer which spawned the single Girls Need Love which went on to become her first top 40 entry on the US Billboard Hot 100 chart following a remix featuring Drake. She only ever got bigger and bigger after that.
Her debut studio album Over It which she released in October 2019 debuted at number two on the Billboard 200 chart and broke the record for the biggest streaming debut week ever for a female R&B artist. It also spawned the US top 20 single, Playing Games. Her sophomore album Still Over It released in 2021 topped the Billboard 200 chart and also broke the record for most album streams in a single day by a female artist on Apple Music.
Suffice it to say, her career is going very well and people can't drag her for being a flop like they do with many of her contemporaries. But what they are dragging her for is her plastic surgery. A few months ago, she showed up to an event, looking strangle misshapen in her butt area which led fans to think that she got her butt enhanced again in 2023. Also, she supposedly shaded a friend with bad BBL by posting her on stories and people are like, 'call is coming from inside of her house.' Let's discuss Summer Walker's 2023 BBL!
Would you like to read the plastic surgery stories of Phaedra Parks and Luis Miguel?
Did Summer Walker Get a BBL in 2023? Fans Seek Her Before and After Pictures!
Summer Walker's (@summerwalker) BBL is one of the most discussed plastic surgery procedures among the ones she has had. She has many followers who envy her figure and are looking to replicate the success of the cosmetic procedure that she had.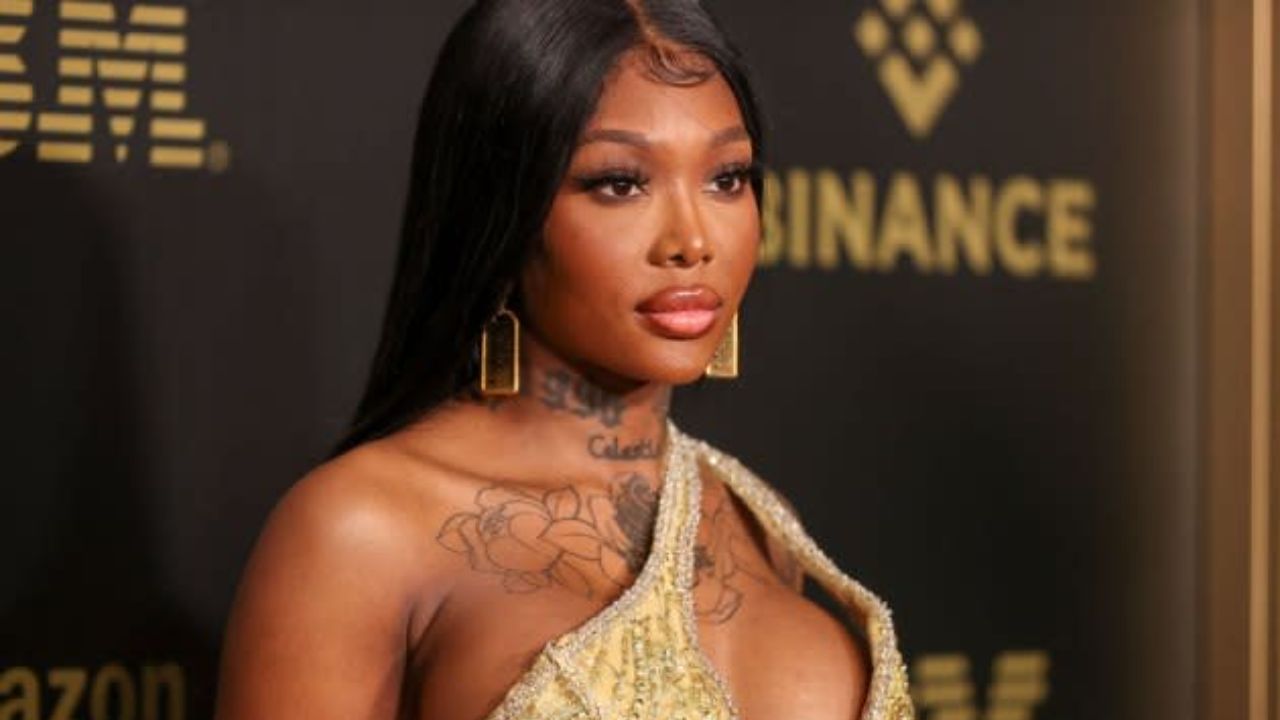 Summer Walker's fans are dragging her for the recent BBL she got in 2023.
Image Source: Yahoo Sports
Walker is not the kind to shy away from showing off her body. She's always posing for the cameras in such a way as to show off her curves. And just why wouldn't she when she has such an ideal figure? She's thick in all the right places and her body looks great. She has a perfect hourglass figure. Too perfect and in a way that meets the standards defined by society too accurately. So, looking at her, people can't help but wonder if she had BBL and breast implants to enhance the shape of her body.
Summer Walker has once again sparked the speculations that she had BBL. She has admitted to having her butt enhanced previously but some of her followers are now thinking if she had BBL as recently as in 2023. These speculations started after she posted a short clip of her friend on her Instagram stories arriving at the gym which fans thought was her shading her friend by focusing on her hips which looked very weird.
Not long after, they observed that Walker did not look much different herself. Her a*s too looked weird as if there was padding placed around her hips. It wasn't like that before. So, did she recently have a BBL in 2023? She must have. Everyone was talking about her butt a few months ago when she showed up to perform, looking very strangely shaped. The only question that fans have for her is, why?
Summer Walker Has Not Admitted to BBL, Only A*s Shots!
Why did Summer Walker mess with her a*s when it was already perfect? She did not specifically admit to having a BBL but she did admit to getting her butt enhanced. And it was top-notch the first time she did it. It looked so natural that many people couldn't even tell that she had work done on her butt. In a 2019 interview with Ari Lennox, when the topic of plastic surgery came up and when Summer had already had her butt done, Ari couldn't even tell.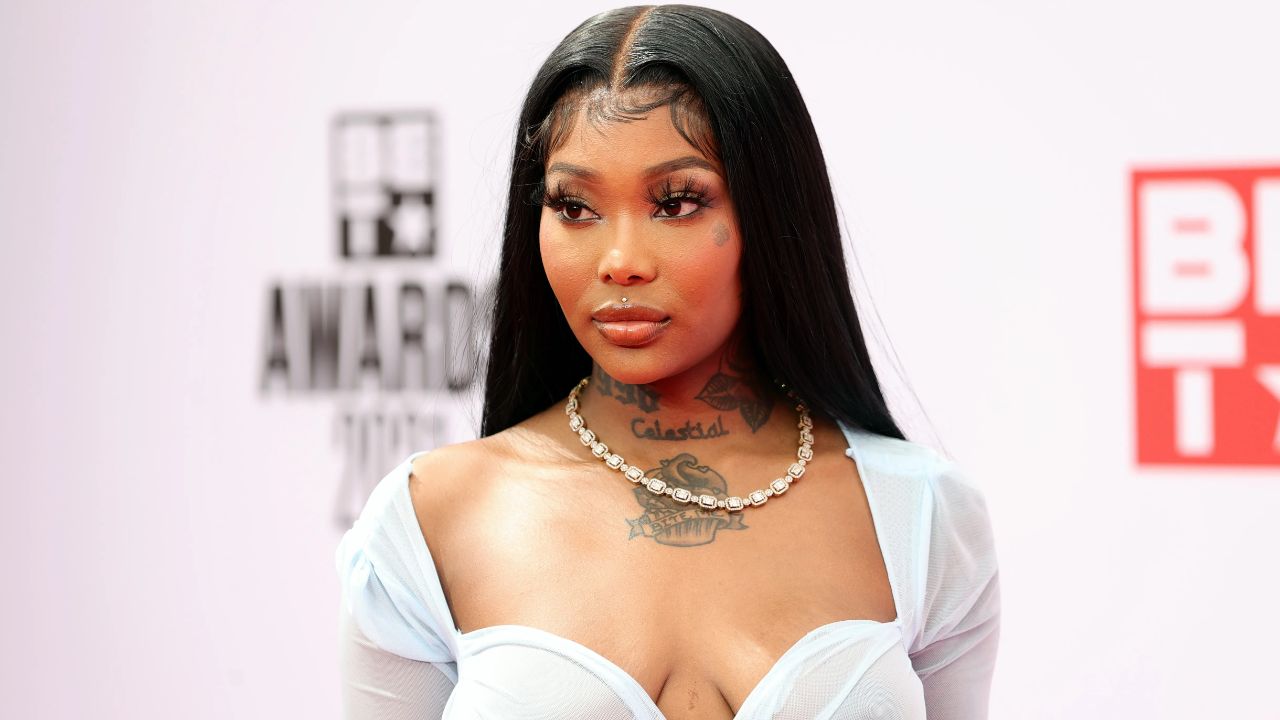 Summer Walker has not admitted to having BBL, only butt injections.
Image Source: Vulture
Summer said that she needed the a*s and t*tties, Ari was like, "You gon' get a a*s," to which Summer said that she had already got her a*s. Ari couldn't believe that she had had BBL or whatever it was she did because the singer's butt fitted her shape so well that you couldn't tell that it was enhanced in any way. Why did she ever feel the need to do anything extra when she had already achieved the perfect butt?
Summer Walker didn't like that she was skinny so, she got a*s shots to get the curves she wanted and she got it. That a*s shot (she never talked about having a BBL) fixed what she didn't like about her which was that she had a long back that ran into her a*s which was not much. She should have remained content with that because it looked very natural. Everyone praised her for not going overboard and not getting an exaggerated body figure and thus, not promoting unrealistic standards.
But now, they are dragging her for looking misshapen and not stopping at her first a*s shots. Summer Walker has not admitted to having a new BBL in 2023 but I think her recent pictures say it all.