Jan Leeming is subjected to plastic surgery speculations every time she comes in the spotlight because she looks too good for her age. People think she has to have Botox and a facelift at the least. However, Jan Leeming has denied having plastic surgery for cosmetic purposes, save for a nose job she had to have when it was fractured in a car crash. She once said that she has aged the way she has because of HRT which she had been taking since 47.
Jan Leeming is one of the best-known newsreaders across the BBC in Britain. She garnered much popularity in the 1980s as the host of the Eurovision Song Contest. She left the newsroom in 1987 and has kept a low profile since then. But she occasionally does some reality shows and makes public appearances. Like the time she did I'm a Celebrity...Get Me Out of Here and starred in The Real Marigold Hotel.
Every time she makes a public appearance, people start speculating if she had plastic surgery because she looks way too great for her age. Not young necessarily, but great. She has the glow to her face that people believe that aging takes away and they wonder if it might have something to do with anti-aging procedures. Let's discuss Jan Leeming's plastic surgery!
You might also want to read the plastic surgery efforts of Hannah Waddingham and  Uhm Jung-hwa.
Has Jan Leeming Had Plastic Surgery? Why Does She Look So Good For Her Age?
Jan Leeming (@janleeming) can never escape plastic surgery speculations now. Every time she is in the spotlight, people are going to wonder if she had any procedures, all by virtue of her aging and aging very gracefully at that. At least that's what it looks like. She doesn't look suspiciously and naturally young for her age but she also doesn't look as old as she is. She had to have had Botox and a facelift at least is what a lot of people think.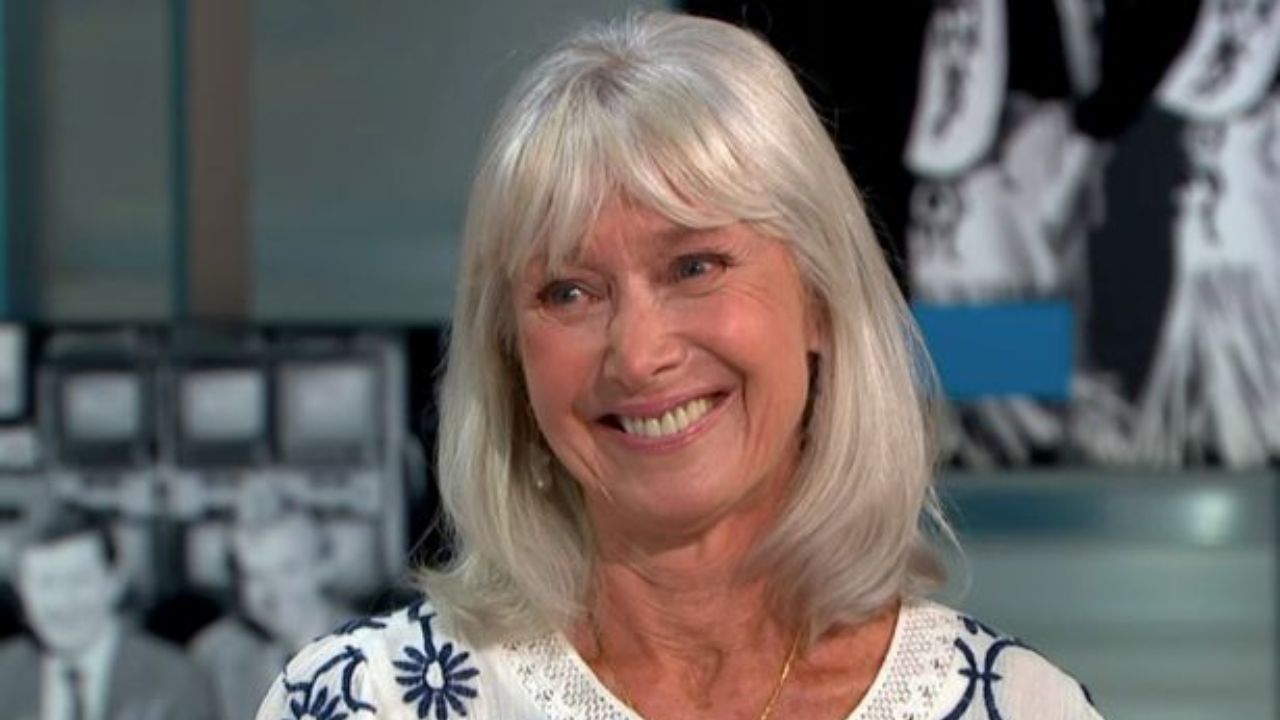 Jan Leeming looks great for her age which has prompted plastic surgery speculations about her.
Image Source: The Mirror
Jan Leeming, who used to host Eurovision back in 1982 when it was hosted in Harrogate, returned to the show's  Grand Final in Liverpool and sat down for a chat with Graham Norton, the commentator. It was that brief appearance that got Jan's fans wondering if she had plastic surgery. She just looked radiant and glowing and a little too good for her age. Dressed in a pink and orange gown with a minimal palette of makeup, she looked glamorous effortlessly.
Jan Leeming didn't look too young but she didn't look as old as she was supposed to for her age. She's 81, for the record. But she doesn't have as many wrinkles, lines, and creases on her face as an average 81-year-old would have. Her face is mostly smooth. People wondered if she had Botox but it sure doesn't look like she had because she does not have artificiality about her glow. She is not overly smooth and shiny like Botox makes you look. You can tell that she did not have plastic surgery to get rid of the wrinkles.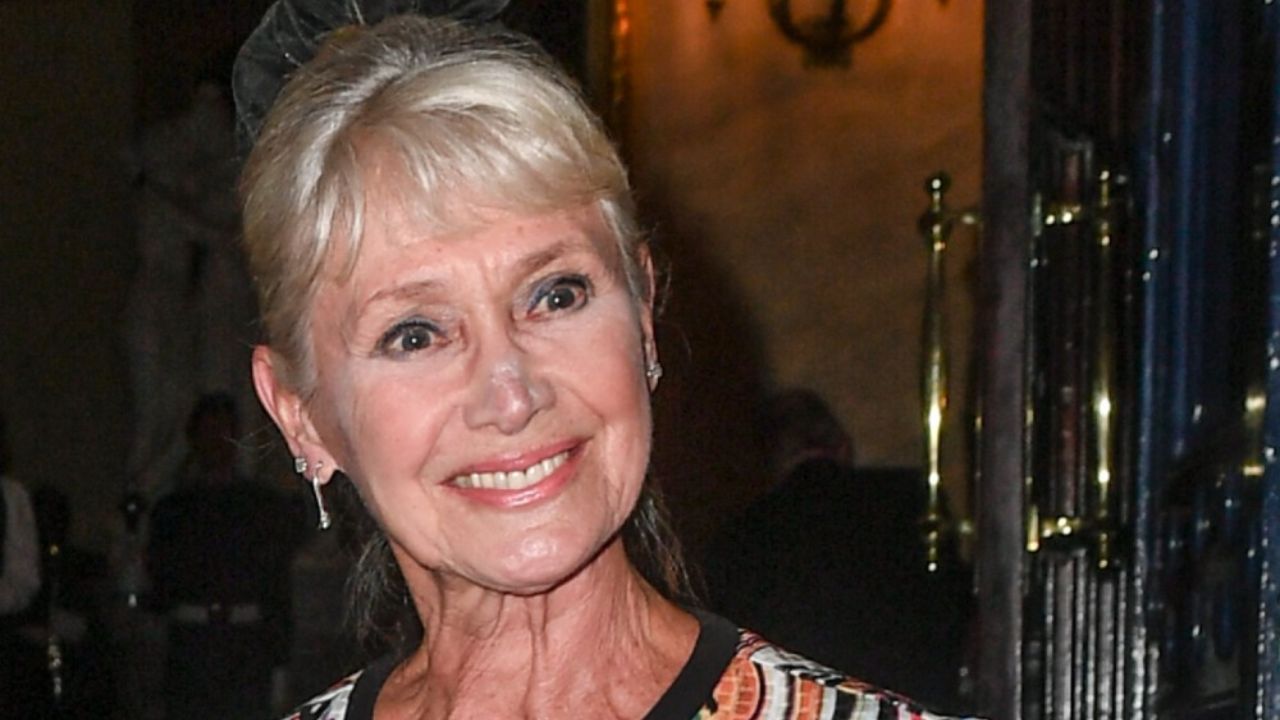 Jan Leeming has maintained that she has not had plastic surgery except for a nose job to fix her fractured nose.
Image Source: Yahoo News UK
Jan Leeming is also thought to have had a facelift because her face hasn't sagged down. But it does not look like she had plastic surgery to tighten the face because though her face might still be in place, her face does not look pulled back. So, it's just her aging naturally but really beautifully. No too many signs of aging on his face but looks natural all the same.
Jan Leeming may not have had plastic surgery for cosmetic or anti-aging purposes but she got a nose job to fix her nose after she was left with a compound fracture following a car accident in 1967. Her face got smashed up in the accident, which she said was the worst injury she had in her life because of the compound fracture in which the bone pierced the skin of her nose.
When Jan Leeming was asked if she ever had plastic surgery, she said that she had none other than that nose job.
Other than on my fractured nose, definitely not. My face is 'lived in' and portrays my character.
Jan Leeming may not have had any anti-aging procedure but she sure gets HRT which might have helped her with aging. In an appearance on Good Morning Britain, when her aging most magnificently and the fact that she had HRT came up, about it, she said,
Well, HRT, good diet, never having taken drugs or smoked, but mostly HRT. I've been on it since 47. And every year the doctor, I suppose you'd say legally, has to warn you about the possibility of breast cancer. So every year I say, 'thank you very much doctor but quality of life...' I have tried everything you can think of and it's never worked so I have stayed on HRT, my bone density for my age is good.