Karol G supposedly has had plastic surgery including a nose job, lip fillers, a butt lift, and breast augmentation. The singer reportedly admitted to having her breasts done in an interview but there are no verified claims of that. Aside from that, Karol G has never talked about having plastic surgery. 
Karol G is one of the most prominent and celebrated Latin artists of today. The Colombian singer, despite being predominantly described as a reggaeton and Latin trap artist and being more known for that, has experimented with a variety of other genres including reggae and sertanejo. She won the Latin Grammy Award for Best New Artist in 2018 and she has received nominations for several Billboard Latin Music Awards and Lo Nuestro Awards.
She recently became the first woman to top the Billboard 200 chart with a Spanish-language album Mañana Será Bonito. However, her achievement is less talked about than her plastic surgery. Right now, social media is flooded with all the cosmetic surgery speculations her fans are making about her. Let's learn more about Karol G's plastic surgery!
Also, read the plastic surgery stories of Naomi Campbell and Kady McDermott.
Has Karol G Had Plastic Surgery?
Karol G (@karolg) is believed by many to have undergone plastic surgery including a nose job, lip fillers, breast augmentation, and a butt lift.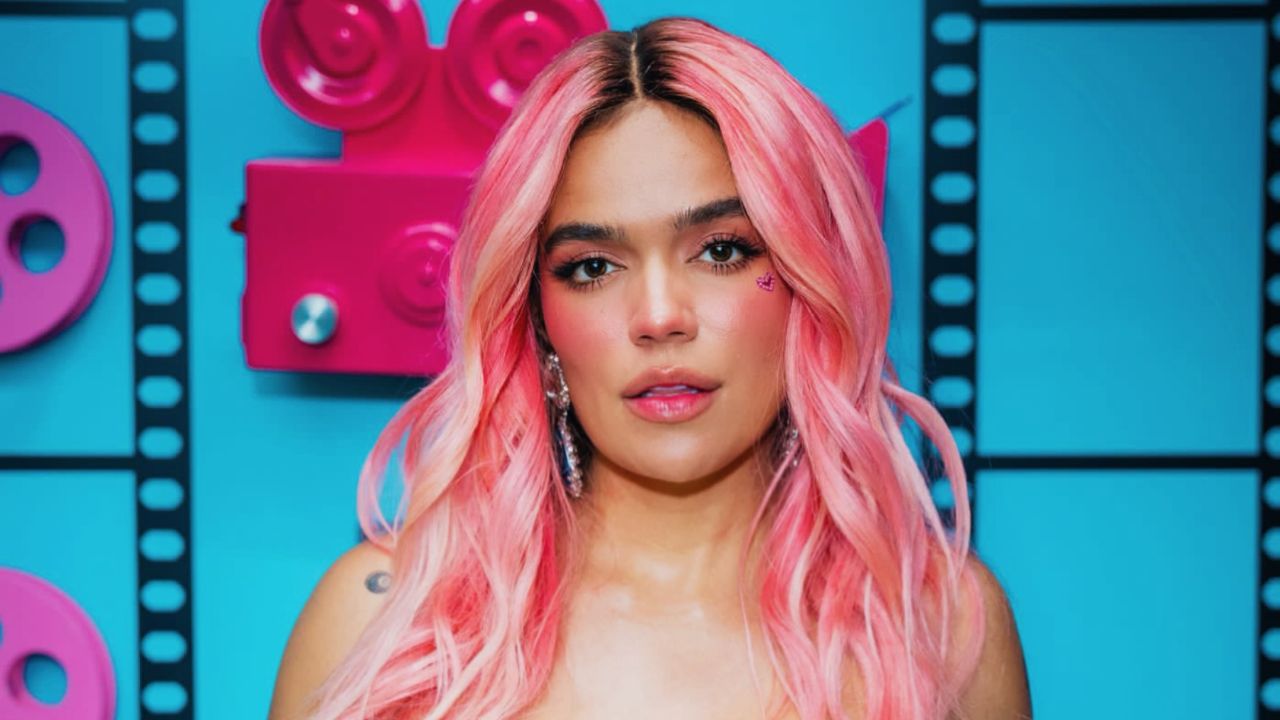 Karol G is suspected by her fans of having plastic surgery.
Image Source: Rolling Stone
The Ahora Me Llama hitmaker looks gorgeous and she has always looked that way. She has not changed much but still, some of her fans perceive that she looks noticeably different, a bit more enhanced than before. They believe that the refinedness she didn't possess when she was younger that she has now is due to plastic surgery. They think that she has altered her nose, lips, breast, and butt.
Karol G has a perfect nose, slim and straight, and people think it didn't always look like that and that she had a nose job to make her nose narrower and sharper. Not that she had a wide and big nose before, but it looked bigger than it does now. It looks more fitting of the current aesthetic which is why her fans suspect she has had plastic surgery. However, some believe that the difference in her nose is all due to contouring that creates a thinner and pointer effect.
The singer is also believed to have had lip fillers because apparently, her lips look much more pouty and voluptuous than before. To be more specific, they think that her lips look swollen which makes her pout look unnatural. Even though there's the fact that she always had full lips, most people seem to believe that she has had lip fillers. Some claim that it's just her overlining her lips but there are many others who refuse to believe that she has not had plastic surgery.
Karol G is believed to have had a nose job, lip fillers, breast augmentation, and a butt lift.
Image Source: Variety
Karol G is rumored to have breast augmentation as well and she reportedly confirmed having her boobs done. Apparently, she confessed that she was very insecure about the fact that she did not have a big bust like most of the women in Columbia and in order to rectify that situation, she gave in to the social pressure and got plastic surgery to enhance her breast size when she was 18 because she didn't want to be the only one with small breasts. However, no verifiable sources have backed those claims.
The Colombian artist also supposedly had a butt lift. Fans believe that the size of her butt has increased and apparently, it looks more firm and round too and they think it's because she got plastic surgery for that. However, some are of the opinion that her bottom looks bigger and rounder because of a targeted workout because her upper legs also look larger.
Karol G Does Not Seem To Want To Have Plastic Surgery!
Karol G has not admitted to having any of those plastic surgery speculations. Frankly speaking, her fans might have been exaggerating the little changes in her features and wrongfully claiming it to be cosmetic surgery because from no angle does she look enhanced. Besides, her reaction to the GQ Mexico photoshopping her face on the cover makes it seem like she is not the kind who wants to alter her facial features.
Karol G once called out GQ Mexico for altering her image for the cover.
Image Source: Billboard
The 32-year-old did not hesitate to call out the publication when they altered her image and ran the cover with major edits to her face and body. Even though she was happy about the cover opportunity, she said that she couldn't even recognize herself on the cover and was upset about it and she wanted her fans to know that it was not how she looked like.
I don't even know where to start this message. Today my GQ magazine cover was made public, a cover with an image that does NOT represent me. My face doesn't look like that, my body doesn't look like that. I am very happy and comfortable with how I look naturally. Despite the fact I made it clear I was not in agreement with the number of revisions they did, they did nothing about it. As if in order for me to look good I needed all those changes. I understand the repercussions that this can have. Beyond feeling that it is disrespectful to me, it is also disrespectful to us women who wake up every day looking to feel comfortable with ourselves despite society's stereotypes.
Now, do you still think that Karol G is the kind of woman who would get plastic surgery to change her facial features to appeal to people? She was so upset about her photo being edited. There's no way she is going to edit her features in real life.