While Kendall Jenner has previously denied the rumor of getting plastic surgery multiple times, Reddit users recently discussed her transformation over the years and gave their opinions. 
Over the years, Kylie and Kendall Jenner have proved that they are the most stylish sisters in the world of reality television. From their professional to personal lives, people have their eyes on the Jenner sisters 24/7.
Another common thing that has always surrounded both Kylie and Kendall is plastic surgery. If you look at their before and after pictures, anyone can say that all of their beauty didn't come naturally.
While Kylie has been open to receiving surgical treatments to enhance her beauty, Kendall has repeatedly denied the rumors. Most recently, Reddit users gave their thoughts on the 27-year-old model receiving plastic surgery. Well, let's discuss it in detail.
Previously, we touched on the plastic surgery stories of Sally Thomsett and Coleen Rooney.
Kendall Jenner Plastic Surgery: Reddit Users Give Their Ratings Looking At Her Transformation Over the Years!
Kendall Jenner (@kendalljenner) grew up right under our eyes. Over the years, she has been accused of receiving multiple plastic surgery procedures, such as a nose job, brow lift, and fillers. If you compare her before and after pictures, you can clearly see the differences in her face, especially on her nose and eyes.
Reddit users recently compared her pictures from 2016 to 2023 and gave their ratings following a possible plastic surgery. One person wrote,
I think she looked like a 6.5 with no surgery in 2010. Now that she's done quite some work I would rate her an 8. I like her nosejobs a lot
Another wrote,
Her surgeon is excellent. 5.5-6ish before, but probably would've looked better with better styling even before surgery (notice how she almost never has her hair in her face now, and ditched that style of eyeliner). 8-8.5 now. She is gorgeous and the best looking of the Kardashian/Jenners, but lacks the uniqueness to be a 9 imo.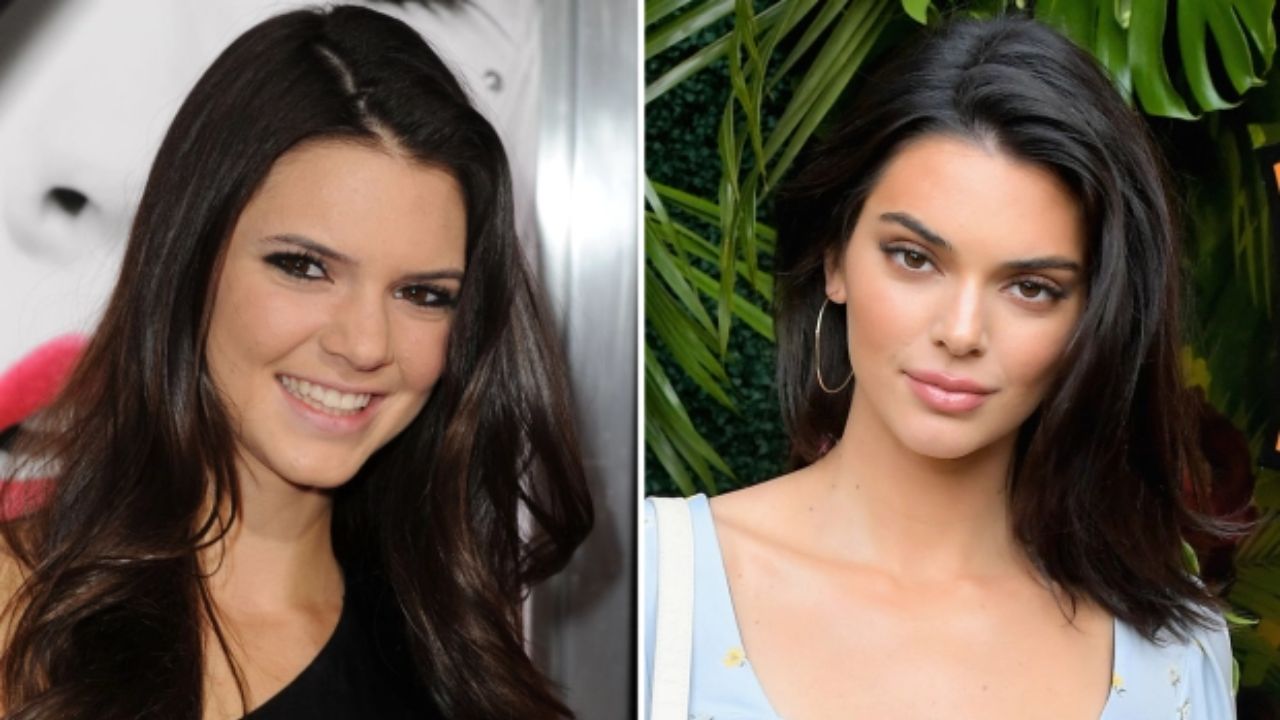 Kendall Jenner before and after plastic surgery.
Image Source: THE US Sun
In the same discussion, one user noted that she looked best in 2016 writing,
In my opinion, she looked best in 2016. Smaller lips seem to suit her facial structure better. I think her nose job and eyebrow lift look good, but she overdid it on the fillers.
Meanwhile, Kendall Jenner has denied receiving plastic surgery multiple times in the past. In 2014, when asked about a nose job, she said,
Come on now, people ... Makeup does wonders. Honestly, people can make something up and really make other people believe it, and there's not much you can do about it.
Similarly, she addressed the rumor about receiving plastic surgery in an Instagram Live after a brief hiatus from the platform which led to speculation that she had taken time to heal from cosmetic surgery. She explained,
As a model, why would I have my face reconstructed? It doesn't even make sense
Unlike her sisters, Kendall Jenner has yet to accept that she went under the knife. However, we cannot deny the fact that she looks absolutely stunning, probably the best among the Kardashian-Jenner sisters. She is one of the highest-paid models for a reason.
Bad Bunny When Asked if He Is Dating Kendall Jenner, 'I'm Not Really Interested in Clarifying Anything'
Bad Bunny doesn't believe he has a responsibility to give the public an explanation for his long-simmering relationship with Kendall Jenner. The Puerto Rican rapper was quite careful in a recent interview with Vanity Fair while discussing his relationship with the 27-year-old model. He said,
I'm not really interested in clarifying anything because I have no commitment to clarify anything to anyone.
Later, Bunny clarified that he doesn't feel the need to discuss his connection with the public but has been upfront with close friends and family about where he and Jenner have been.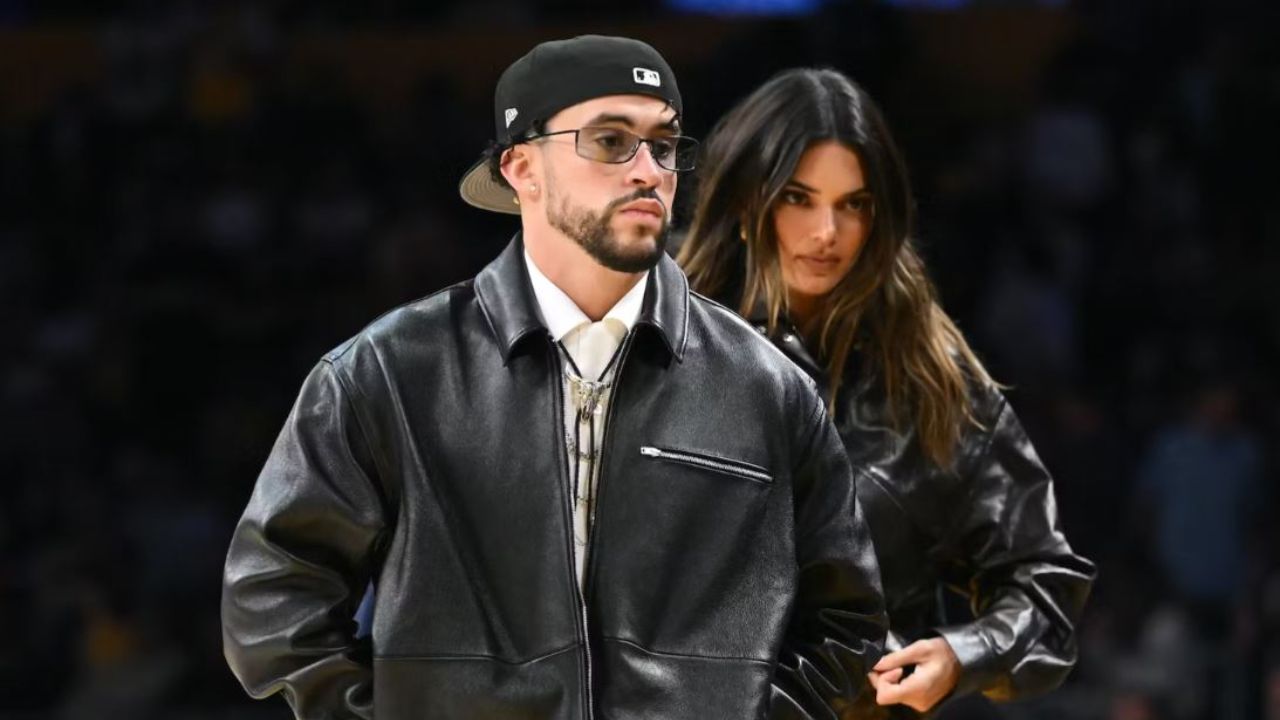 Kendall Jenner and Bad Bunny have yet to make their relationship official.
Image Source: Getty Images
Despite Bunny's hesitation to declare their relationship as a couple, he and Jenner have pretty much given off every sign of it. The rumor first started when they were first seen together at dinner in Los Angeles in March and finished the evening with an embrace and kiss. We initially believed that things would only last for a short while, but they have maintained things with a string of public appearances.
Most recently, the rumored couple starred in an advertisement for the newest Gucci Valigeria campaign. They were featured carrying Gucci baggage as they moved through an airport in the advertisement.