Kristian Alfonso is mocked and ridiculed by her fans for going overboard with plastic surgery. They believe that the Days of Our Lives star has had Botox, fillers, and breast implants to escape the effects of aging. Kristian Alfonso has never confirmed having plastic surgery but she once said that she would never get cosmetic surgery and would age gracefully. She must have changed her mind. 
Kristian Alfonso rose to fame for her portrayal of Hope Williams Brady on the hit soap opera Days of Our Lives. As a part of such an iconic show, she is now a household name who is much loved by the fans of the show. Being a household name seems great but wait till you get scrutinized and get accused of plastic surgery because that's what's happening with her and she wouldn't say that it feels great.
Currently, she is under fire for not looking like herself and changing her appearance by getting cosmetic surgery. She is shamed for opting to go under the knife and wanting to look young. Let's discuss Kristian Alfonso's plastic surgery!
You might want to check out the plastic surgery stories of Olivier Rousteing and Joan Van Ark.
Kristian Alfonso Once Said That She Would Never Get Plastic Surgery!
Kristian Alfonso (@kristianalfonso) is suspected by her followers of having plastic surgery to remove the signs of aging. She allegedly had Botox, fillers, and breast implants to look younger than her age.
Kristian Alfonso is criticized by her fans for getting plastic surgery.
Image Source: Deadline
Days of Our Lives fans were all upset when she announced that she would be exiting the show permanently. They hated to watch Hope walk away. Only she didn't really walk away. She announced in March 2023 that she would be reprising her role in the upcoming season. This going back and forth with her decision to do the show really irked them who began to criticize the actress after the announcement of her return. She, along with Peter Reckell who played Bo Brady on the show, had teased the new season in a clip shared by the show's official Facebook page. This announcement clip not only got her slammed by the fans but also got her accused of plastic surgery.
Many fans took to social media to discuss Kristian Alfonso's appearance with many of them saying that she looked unrecognizable. A lot of them claimed that she looked 'different,' 'not like Hope,' and 'disfigured.' They seemed to think she looked that way because she got plastic surgery to retain her youth and keep looking young. Only if she went under the knife for those reasons, it backfired on her because she really does not look young.
But could she really have gone under the knife and altered her features to make them more youthful? She never seemed like the type who would get plastic surgery to look young because she herself once claimed that she would never do such a thing. She once stated that she would age gracefully and had ruled out ever getting cosmetic surgery. In 2014, in an interview with The Daily Telegraph, she said,
I want my grandchildren to recognise me, and my children. I just say to my hubby, you know what honey, I'm just going to age gracefully, I'm too afraid to do anything. In the old pictures they'll say she's aged and you know, she's lived life.
Kristian Alfonso Turned Her Back on No Plastic Surgery Stance!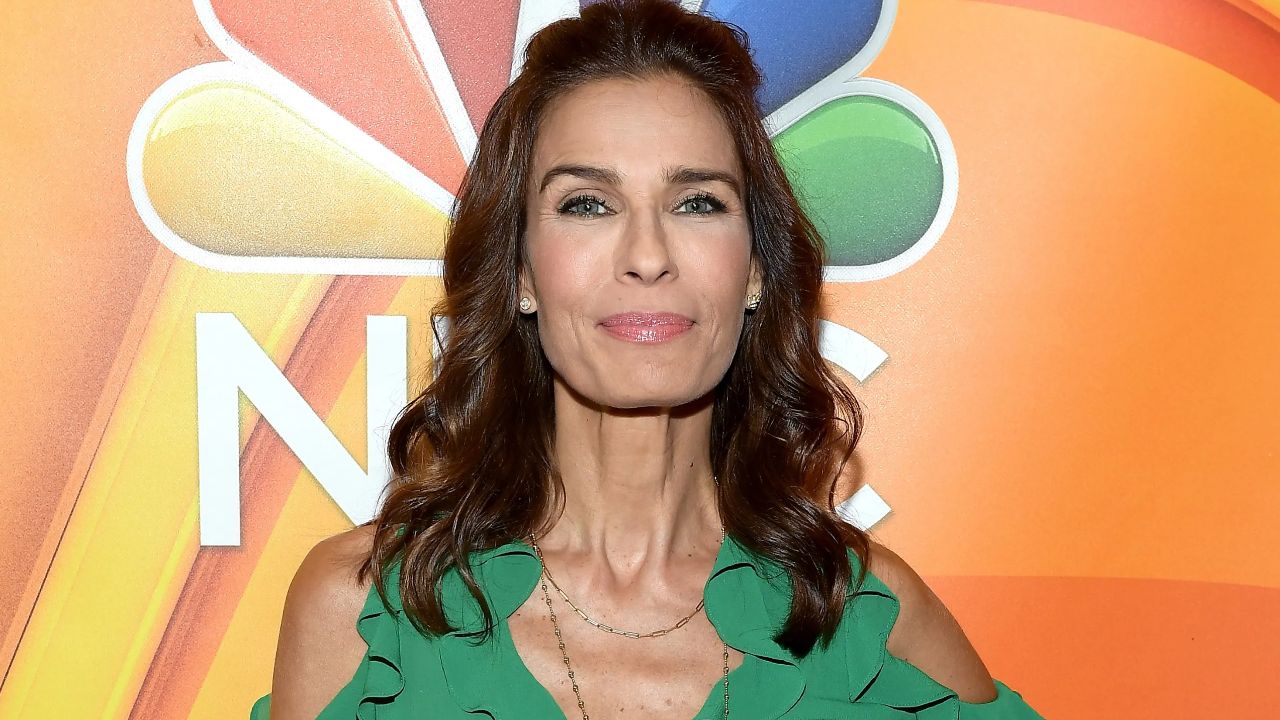 Kristian Alfonso once said that she would age gracefully and would never get cosmetic surgery.
Image Source: Vulture
Well, Kristian Alfonso seems to have forgotten what she said then because she most certainly got plastic surgery. She said that she was going to age gracefully. Her unnatural look and weird complexion don't make it look like she has been aging with grace. She said that she wanted her children and her grandchildren to recognize her. Don't know about them but her fans find her unrecognizable. And she also said that she was too afraid to do anything. Looks like she conquered her fears and got braver but for the worse. Because you can't say that she's aged and you haven't got a clue how she lived her life by looking at her face. Plastic surgery seems to have ruined her face and plans.
Fans liked her better before she changed her face. They said that they always liked her the way she was and found her beautiful. And she was. But she must have panicked when her face started to show signs of aging. She did say that she was going to age gracefully but at the time, she must not have known what that entailed because why else would she go overboard with plastic surgery if not to run away from the effects of aging?
Kristian Alfonso looks like she has had an overdose of Botox and fillers. One fan very accurately described her as "the victim of plastic surgery." Her huge pillow cheeks, her smooth shiny forehead, and her weird complexion have definitely stopped the signs of aging but it has not brought her youth back. She is also believed to have lifted her breasts. In her battle with aging, she has lost. Plastic surgery failed her and that failure has become the reason for the mockery and ridicule from the fans she is currently enduring.
Kristian Alfonso has never spoken about the cosmetic surgery allegations. She has neither confirmed nor denied that. After what she said about plastic surgery, it does not look like she will ever address the accusations.