Ravengriim's butt looks very cartoonishly and unnaturally huge, which is why many people wonder if she got BBL and how she looked before. The social media influencer turned out to have gotten plastic surgery to enhance her buttocks for real just as people speculated. She's been very candid about getting BBL. Ravengriim said that it was her intention to look unnatural and fake like she was straight out of an anime. Before she got BBL, she probably looked natural and had a normal proportionate body.
Ravengriim, whose real name is Dakota Alexandra, rose to popularity in 2021 when one of her dance clips went viral. Her TikToks have amassed over 14 million likes till now. After the visibility of her cosplay content on the internet increased, she capitalized on the clout she got from those videos to build her brand as a cosplayer (she has cosplayed characters like Raven from Teen Titans and the title character from Danny Phantom) and a tattoo model. She has now established herself as a proper social media influencer.
She only posted her first TikTok in August 2021. It's been only three years since then but she has really come a long way. She is one of the most popular content creators now and has garnered a large number of followers who consume her content and are a bit invested in her personal life as well. The one thing they want the answer to is whether or not she had a BBL. Because of how huge her derriere is, many wonder if she has gotten plastic surgery to enhance her butt, and if she has, how did she look before? Let's discuss Ravengriim's BBL!
Previously, we touched on the plastic surgery stories of Devon Jenelle and Draya Michele.
Ravengriim Before BBL: She Wanted to Look Like She Was Straight Out of a Cartoon!
If you can't help but look at Ravengriim's (@ravengriim) butt whenever you see her (because her bottom is very huge and distracting as a result) and then wonder if she got BBL, then you are right about that. The TikToker got plastic surgery to enhance her butt and to make it look giant. She probably didn't have that ginormous a*s before.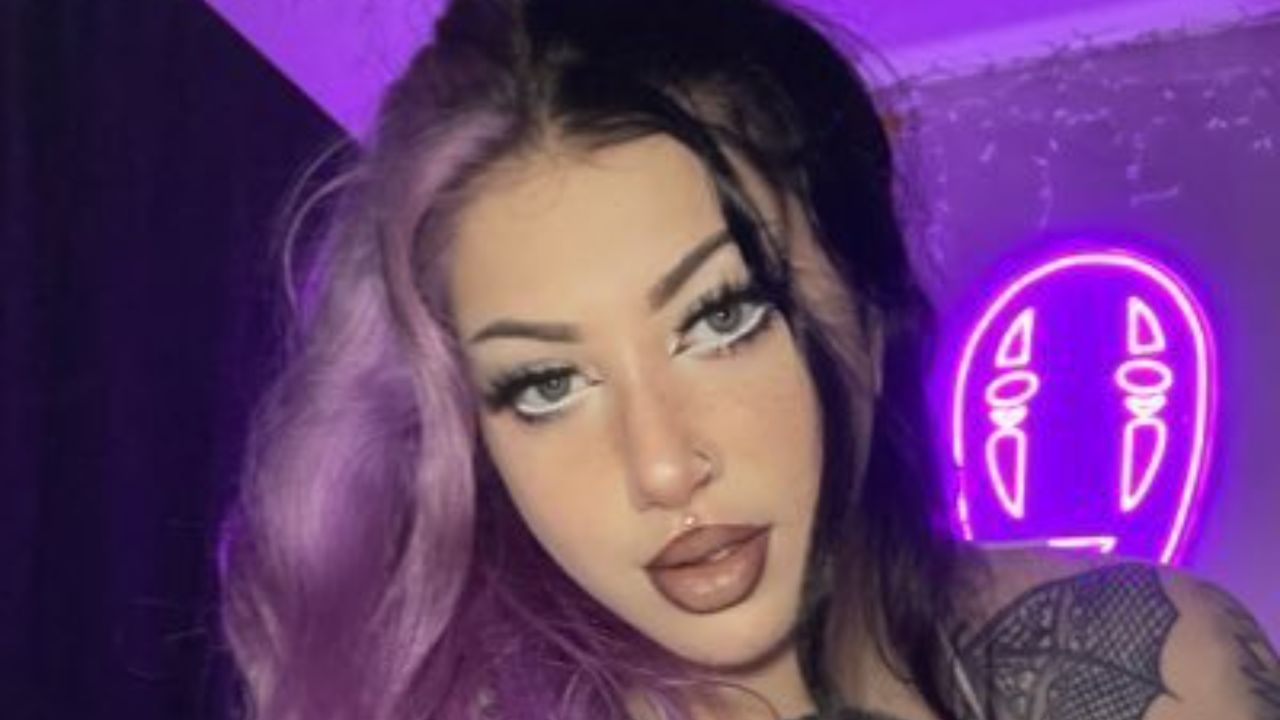 Ravengriim's fans wonder if she has had BBL because her butt looks unnaturally huge.
Image Source: Twitter
Ravengrimm is constantly flaunting her buttocks on her Instagram page which is why her followers can't really escape how thick she looks and then wonder if she got BBL. Well, they don't really need to wonder that anymore because she has admitted to having plastic surgery to increase the size of her buttocks. Not just admitted but been super open and candid about it. She has posted a Q&A session she had with her followers about the procedure.
When one of her followers asked the cosplayer if she was not feeling confident about her booty before BBL, she said that she didn't like the shape of her body and opted to go for an unnatural butt to resemble a cartoon or something straight out of anime. Ravengriim said and I quote,
Kind of yes and no. The goal was Pixar mom, basically, so something like unattainable and fake, which is not a realistic expectation and I know that. So, even though I'm asking for that, I'm not really asking specifically for that and I'm gonna be upset when I don't get that because it's unrealistic but that is like the goal so, when I asked my surgeon what he could do, basically, I was like 'make me look like that as much as you know, realistically possible.' So, that was kind of like the goal. That's why I got two and I don't really like the shape of my body. Everybody has insecurities, you know, so that was like the driving factor behind it really, just because I want to look like a fake b*tch, one with like a cartoon or straight from anime.
Ravengriim really leaned into her cosplaying content and chose to look like she was from anime. But that was not easy for her. She had to endure a lot of pain after getting BBL. When asked about how painful it was and how long it took for her to recover from it, she said that she felt as if she had gotten by a truck afterward and she would get another BBL hypothetically because she could always go bigger and faker but realistically, she would absolutely not go for it again because it was not worth the pain.
How Long Did It Take For Ravengriim To Recover After BBL?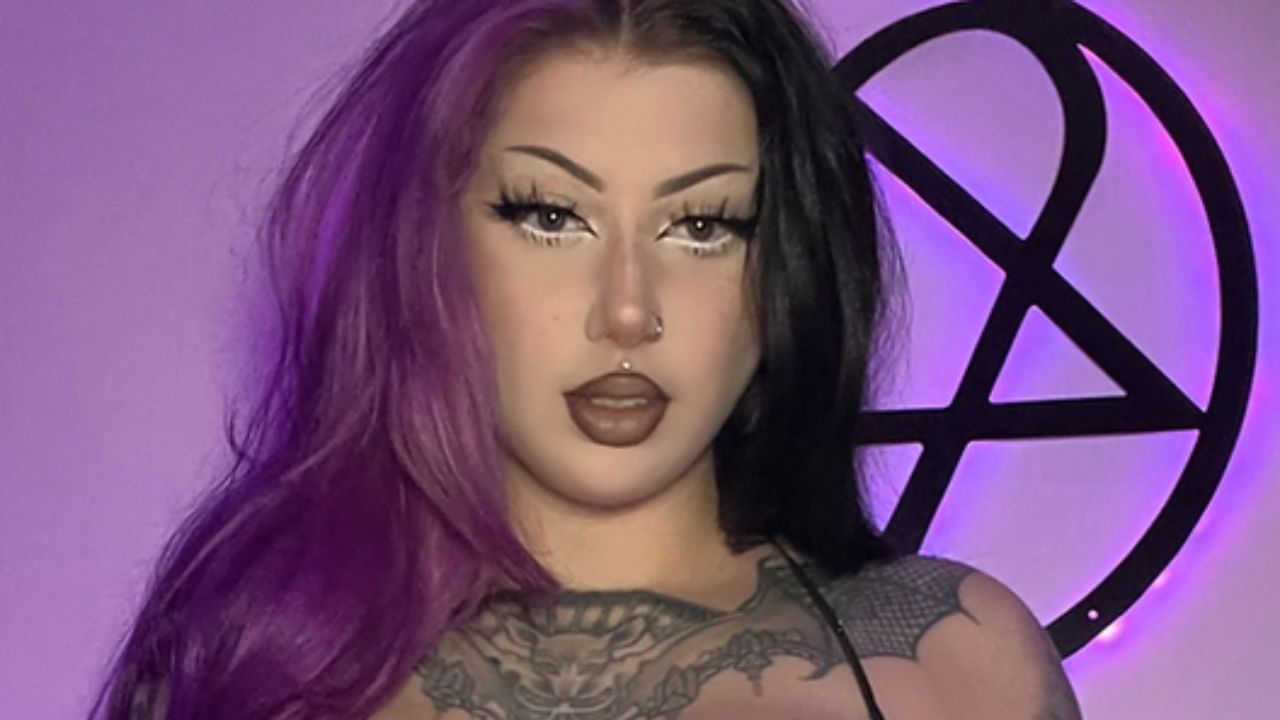 It took Ravengriim three months to fully recover from her BBL.
Image Source: www.ravengriim.com
If only Ravengriim had liked the shape of her butt before she got BBL, she would never have chosen to get that painful plastic surgery. She said that it took her six-ish weeks to recover from the pain. The whole time, she had to wear her compression garments for 24 hours a day except when showering. She also couldn't sit on her a*s and had to lay on her stomach all the time. She had to sit on her knees for dinner which got very uncomfortable and frustrating. It was three months before she could sit on her a*s.
Why is Ravengriim So Candid About Her BBL?
Regarding her transparency about BBL, Ravengriim said,
It's super important to be transparent about procedures I've done because I don't want to be one of those people who, you know, claims natural when they're not. I think that's really messed up. I see a lot of bigger creators do that too and it just makes me so mad because how can you do that when you know you have an influence on people and you're giving people these false beauty standards and it's super messed up. It drives me crazy so, I will always be transparent.