Draya Michele has often been the subject of plastic surgery speculations because of her insane physique. The Instagram model is suspected of having a BBL to enhance her butt and figure. Draya Michele has, however, denied having any kind of plastic surgery on her butt, she has only admitted to having breast implants and a reverse tummy tuck. She had planned on getting rid of implants but it does not look like she has yet done that.
Draya Michele rose to prominence in pop culture as the girlfriend of Chris Brown and gained recognition as a video vixen. She appeared in music videos for several artists including Quavo and Don Toliver. After the initial recognition, she began her modeling (and acting) career, and her fame only grew when she was cast in the VH1 series Basketball Wives LA in 2011. She used the clout she got from her appearance on reality television to start her own business. Currently, she owns a number of fashion lines such as her swimwear line Mint Swim, her lifestyle clothing line Fine Ass Girls, and another clothing line Beige & Coco.
It's very impressive how Draya Michele has managed to turn her fame into a multi-million dollar brand. She has successfully pulled off a transition from a reality TV star to an online personality to an entrepreneur, and become a prominent name in the entertainment industry. Fans are all praises for that but do you know what they are all praises for more? Her physique! She has killer curves and people are convinced that nobody is blessed by nature like that and that she has taken the aid of plastic surgery to enhance her figure!
Let's discuss Draya Michele's plastic surgery!
There are more plastic surgery stories of Ariel Winter and Lisa Kudrow that you might be interested in.
Draya Michele's Plastic Surgery: Fans Are Convinced That She Has Had BBL!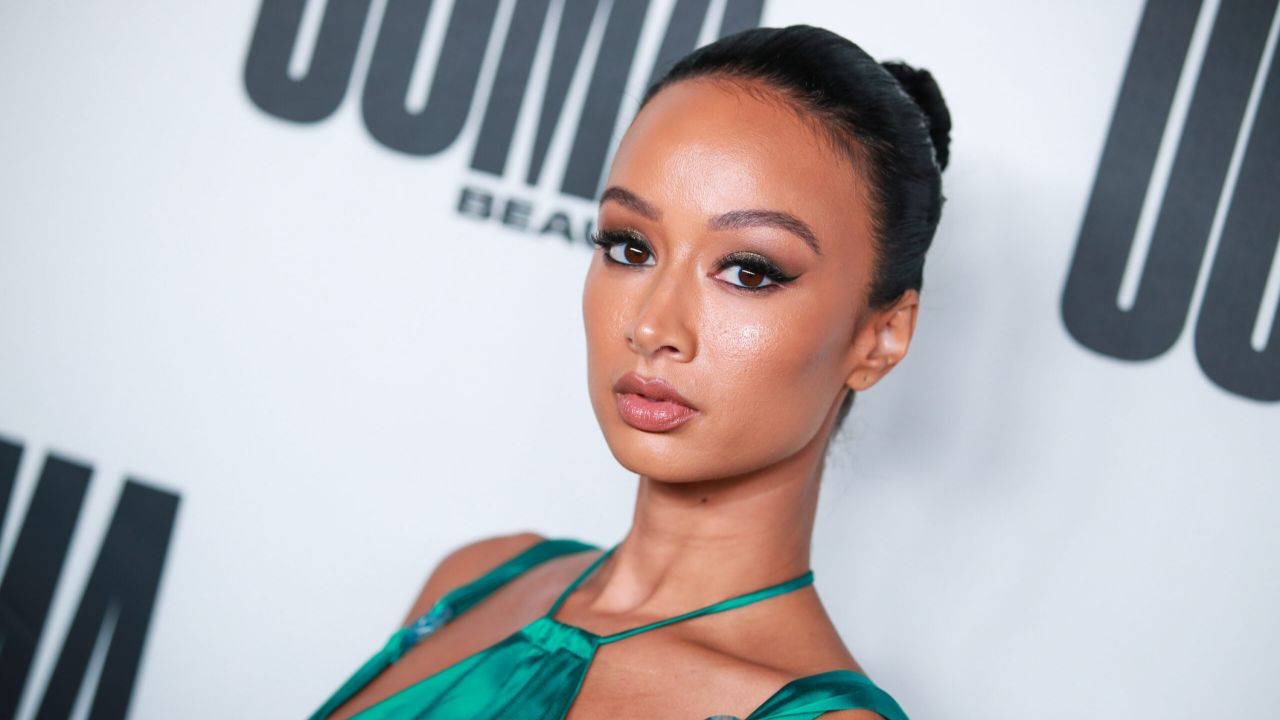 Draya Michele is highly suspected of having plastic surgery to enhance her figure.
Image Source: HotNewHipHop
Draya Michele (@drayamichele) is widely believed to have undergone plastic surgery to enhance her buttocks. Almost everyone is convinced that she has had BBL and some suspect her of having liposuction as well. She has only ever admitted to having breast implants and a reverse tummy tuck.
The reality star has a perfect body that she can't help but flaunt with her daring and bold fashion choices that usually leave very little to the imagination and that people can't help but gaze at in awe all day long. She has such an insane physique it's surreal. Her body really does not seem real so, fans are convinced that she had plastic surgery to enhance her figure.
Speculations that Draya Michele went under the knife were bound to come sooner or later because it's hard to believe that anybody would ever be blessed with such killer curves by nature. These plastic surgery speculations rose to an all-time high in 2019 after she posted a promo video for Rihanna's Savage X Fenty line on her Instagram stories. Her figure looked so unreal in the video that she was trending on social media in a matter of minutes.
Everyone began to discuss and dissect her body and many of them arrived at the conclusion that her body was not natural at all. They pulled out photos of the social media personality from her Basketball Wives days when she did not look as curvy and voluptuous as receipts that she had work done on her body. Many called her out for getting plastic surgery to get such an unattainable look and contributing to making the standards for women's bodies more rigid and harsh.
Draya Michele Claims She Has Not Had Plastic Surgery on Her Butt, Only on Her Breasts!
The online discussion and criticisms grew too loud for Draya Michele to ignore and she finally set the record straight, claiming that she had not had BBL or liposuction to enhance her figure and attain the perfect shape. However, she didn't claim that she was all-natural. She admitted to having plastic surgery to increase the size of her breasts. She even credited Dr. Daniel Kim of Beverly Hills for the procedure.
Even breast implants, Draya Michele had considered removing because she got tired of probably, lugging them around because her breasts are ample. In 2014, she hopped on Twitter to inform her followers that she might be giving herself a different look with a new figure, possibly a less curvy one by getting rid of the breast implants. She said that she didn't like how skanky her boobs made her look and that flat a*s and chest looked much better.
Saying bye bye to my 'girls' in September. I'm tired of these boobs making everything look all skanky all the time. Flat a-s and chested makes clothes look better, girls. And take it from me, this fake tidday phase is outta style.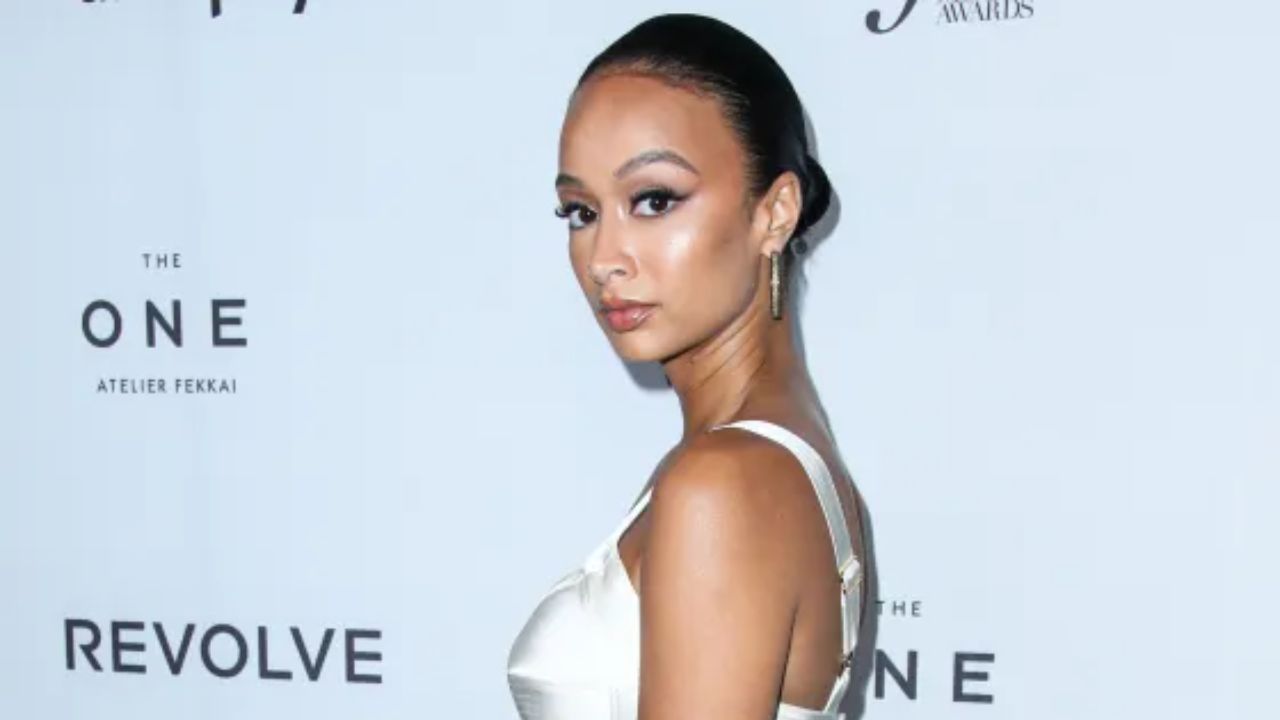 Draya Michele has admitted to having breast implants and a reverse tummy tuck.
Image Source: MadameNoire
The 38-year-old did talk about removing breast implants but it does not look like she ever followed through on the plastic surgery reversal procedure because she still has the same voluptuous breasts and is not less curvy. Also, she admitted to having a reverse tummy tuck in 2022. She said that she got it to get rid of the loose skin on her stomach.
My loose skin mainly showed when I wore things that were tight around my waist, like workout clothesI was tired of stretching out my torso in pics. And I was more tired of my abs not showing because of the loose skin. Some of you will see the video and think I didn't need it. But I was really insecure about the loose skin and the way it made my bellybutton sag was sad.