Tom Sandoval from Vanderpump Rules looks like he is getting younger with each passing year, which has led to speculations about his plastic surgery. The Bravo star has only admitted to getting Botox but above his years and not on his forehead. As it turned out, the secret of Tom Sandoval's youthful skin is not plastic surgery but skin care procedures and cosmetic products.
Tom Sandoval has been a staple cast member of Vanderpump Rules since the show first aired in 2013. Since then, the reality star, who is also the lead singer of the band The Most Extras, has gone from working as a bartender at SUR to being a part-owner of TomTom, which he owns and operates with Ken Todd, Lisa Vanderpump, and Tom Schwartz.
A lot of things have changed in the past decade except for Tom. He seems to have stayed pretty much the same. And it's not possible but it seems as though he's getting younger instead of older. Plastic surgery speculations are not surprising in these kinds of cases, are they? Here's everything to know about Tom Sandoval's plastic surgery!
You might also be interested in the plastic surgery stories of Tessa Virtue and Rob McElhenney.
Has Tom Sandoval Had Plastic Surgery?
Tom Sandoval (@tomsandoval1), by his own admission, has indulged in plastic surgery. He has admitted to having 'preventative' Botox.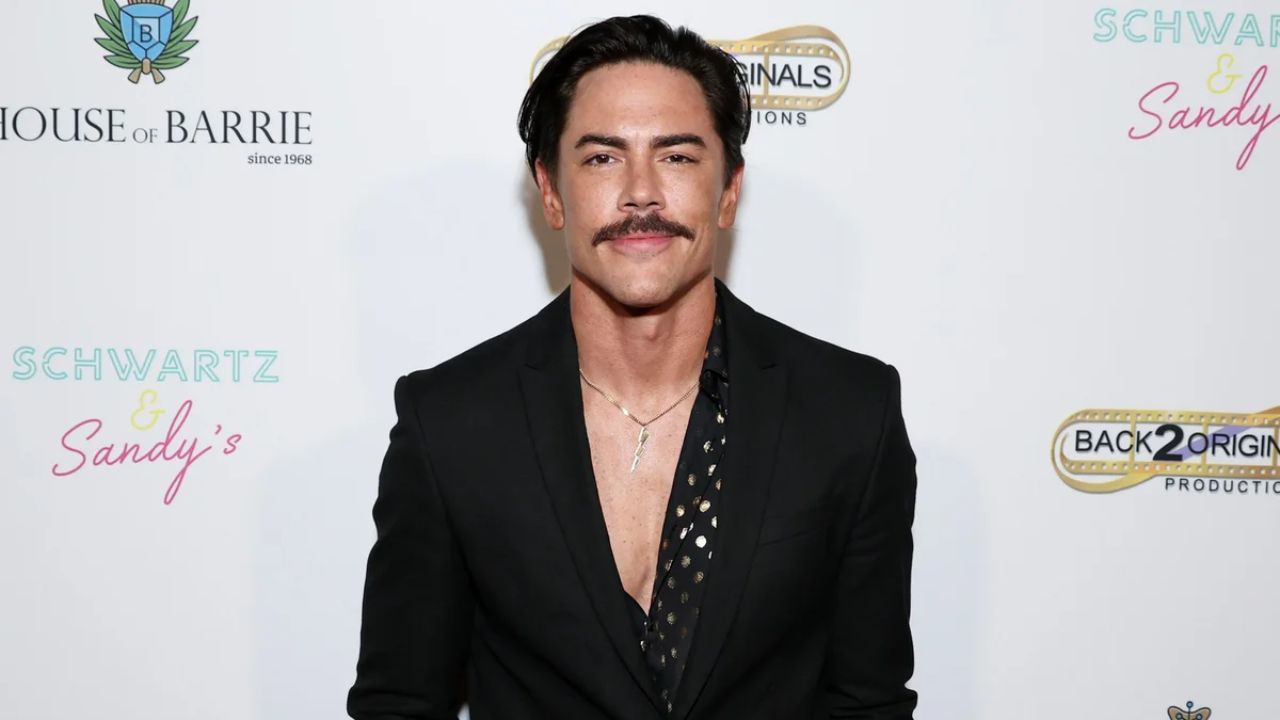 Tom Sandoval's youthful skin has led people to suspect he had plastic surgery.
Image Source: PAPER Magazine
The Vanderpump Rules viewers might have noticed that Tom Sandoval has changed a lot since the show first premiered. It's been ten years since he made his Bravo debut in 2013. And people are not going to look the same forever but the change in Tom does not seem to be aging, instead the lack of it. He has not aged in ten years and it looks like with each passing year, he keeps on getting younger and younger. You can so tell that he has had plastic surgery, just from that.
Even if there was anybody who couldn't tell he had plastic surgery, it's alright because Tom Sandoval himself has spelled it out for everyone. Yeah, he has openly admitted to getting "preventative Botox" even though it wasn't his favorite thing in the world. In a 2019 interview with PopSugar, when he was asked about his thoughts on Botox, he revealed that he had gotten the anti-wrinkle injective not on his forehead but above his ear to help with his unique hairline. He said and I quote,
I know it's preventative. I personally just like the movement in my forehead. My eyebrows are a very expressive part of my look and my personality, so it's just not something I really do. You know what, though, I have done it! Just above my ears, I've done Botox. When I smile, my ears move up a lot and it keeps my hair from going over my ears. I've done it twice and it lasts for a long time.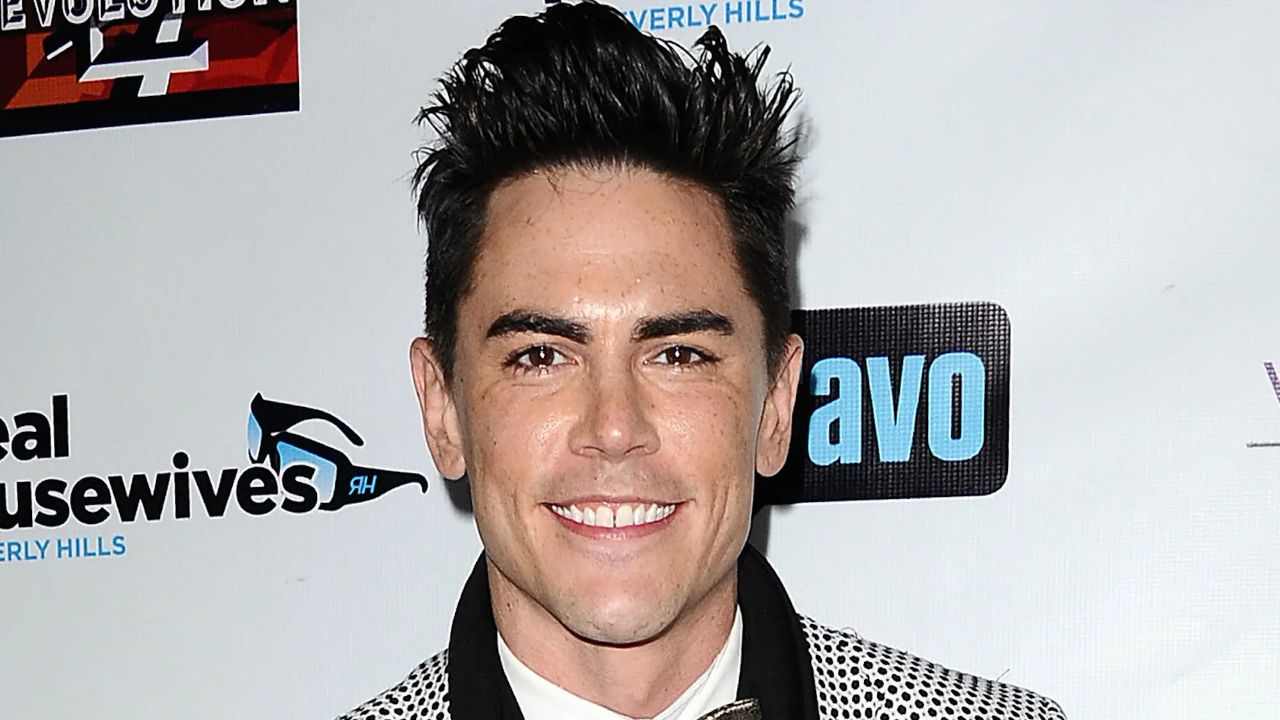 Tom Sandoval got Botox not on his forehead but above his ears.
Image Source: Page Six
Tom Sandoval Has Had More Than Just That One Plastic Surgery Procedure!
Well, Tom Sandoval did admit to having plastic surgery but that does not seem to be the secret behind why he keeps on aging backward. After all, he likes the movement in his forehead so, he didn't get Botox there but above his ears. So, Botox isn't how he has kept wrinkles at bay? Then, what is it that gives him that youthful glow? As it turned out, he had also been experimenting with various skincare procedures which worked wonders for him. As he revealed,
I've done this thing where you take — is it ultrasound? — on your face and it rejuvenates. I think it's called Exilis. I think it's a thing that a lot of celebrities use that really keeps them looking youthful. And it's not that expensive and you're not injecting. You're using light and radio waves. It's cool.
You must be aware of Tom Sandoval's arduous beauty regimen if you are a fan of Vanderpump Rules and now, you can see how he has benefitted from his skincare regimen. He's never going to need plastic surgery when his skincare routine is this great. He has an intense facial routine. He shared that he shaves his whole face every once in a while so as to get rid of dead skin cells and exfoliate and promote new skin cell growth. Besides the routine, he also uses various products.
Tom Sandoval has experimented with several skincare procedures and he has an arduous beauty regimen.
Image Source: CNN
The Bravo star has even partnered with the brand Stryx to normalize men using cosmetic products. If it works better than plastic surgery, then why should men not wear cosmetic products? And not that they don't wear those, they do, they just lie about it. Tom said that he started thinking about how like pretty much 99.9% of every guy you see on television or in a magazine is definitely wearing makeup after he went with a makeup artist, got his own makeup, and started kind of easing into that.
Tom Sandoval also emphasized that every guy in Hollywood has an extensive beauty care routine but he's the only one that owns up to it. The Vanderpump Rules star talked about how every person in Hollywood that you see on camera, every person at award ceremonies, is wearing some sort of little powder and a little concealer. I guess, for men, makeup and cosmetic products are plastic surgery.