Jedward twins' fans wonder if they have had plastic surgery because they look so different and unrecognizable from their X-Factor days. The brothers look very refined and sophisticated compared to before. They have had a major glow-up since their ITV days and people think it's because of Botox and laser peel treatments. Jedward has never admitted to having plastic surgery of any kind. 
John and Edward Grimes, collectively known as Jedward, are an Irish singing and television presenting duo who first rose to prominence when they appeared on The X Factor in 2009. You already know them from the time they went to represent Ireland at Eurovision but failed to win, two times? They didn't win The X Factor either, they finished in sixth place after which they began a lucrative career under the management of their mentor Louis Walsh.
The duo has not just dabbled in music but they have done television work as well. They have starred in the documentary series Jedward: Let Loose, and they have presented the children's series OMG! Jedward's Dream Factory and Jedward's Big Adventure. The brothers have also participated in the reality series Celebrity Big Brother 8 and Celebrity Big Brother 19 and finished as runners-up. They have been ranked as the fifth most financially successful former X Factor UK contestants.
They have been around for a long time which is one of the reasons they are being targeted with plastic surgery speculations. Because they have aged since they started their career and because they don't look the same as before as they have aged, fans think they have had cosmetic surgery. Let's discuss Jedward's plastic surgery!
Previously, we touched on the plastic surgery stories of Kristian Alfonso and Olivier Rousteing.
Jedward's Plastic Surgery: They Don't Appear to Have Had Cosmetic Surgery!
Jedward is suspected of having plastic surgery to refine their appearance.
Image Source: BBC
Jedward's (@jepicpics) followers are curious to know if they had plastic surgery because they look perfect and polished and they didn't always look that way.
Twins John and Edward Grimes first came to prominence when they appeared on the X-Factor. You must remember that because they turned out to be a very energetic duo. Very entertaining. They also looked very interesting with their matching ensembles and gravity-defying towering hair. They managed to look wacky and cool at the same time. They seemed very carefree and low maintenance. Nobody ever thought that they would ever be targeted with plastic surgery speculations.
But how things have changed since then because fans are currently speculating that they had plastic surgery? And what else were they to think about Jedward, both of whom look different now and belong to the entertainment industry? They were so fun-looking back then whereas now, they look so refined and perfect that you can't help but wonder if they had work done.
The brothers seem to be the same as ever but they look very different from their days on the hit ITV talent show. They look much grown-up. Their skin looks very much brighter and clearer than before. They appear to have had a glow-up and many followers suspect that they have taken the aid of plastic surgery to refine and polish their appearance.
What Plastic Surgery Procedures Did Jedward Have?
Jedward is especially suspected of having Botox and laser peel treatments. Both of those technically don't qualify as plastic surgery but they are cosmetic procedures so, they count. But it really does not make sense that they would have Botox out of all procedures because they are so young. They are just 31. Would they need the anti-wrinkle injection at that age?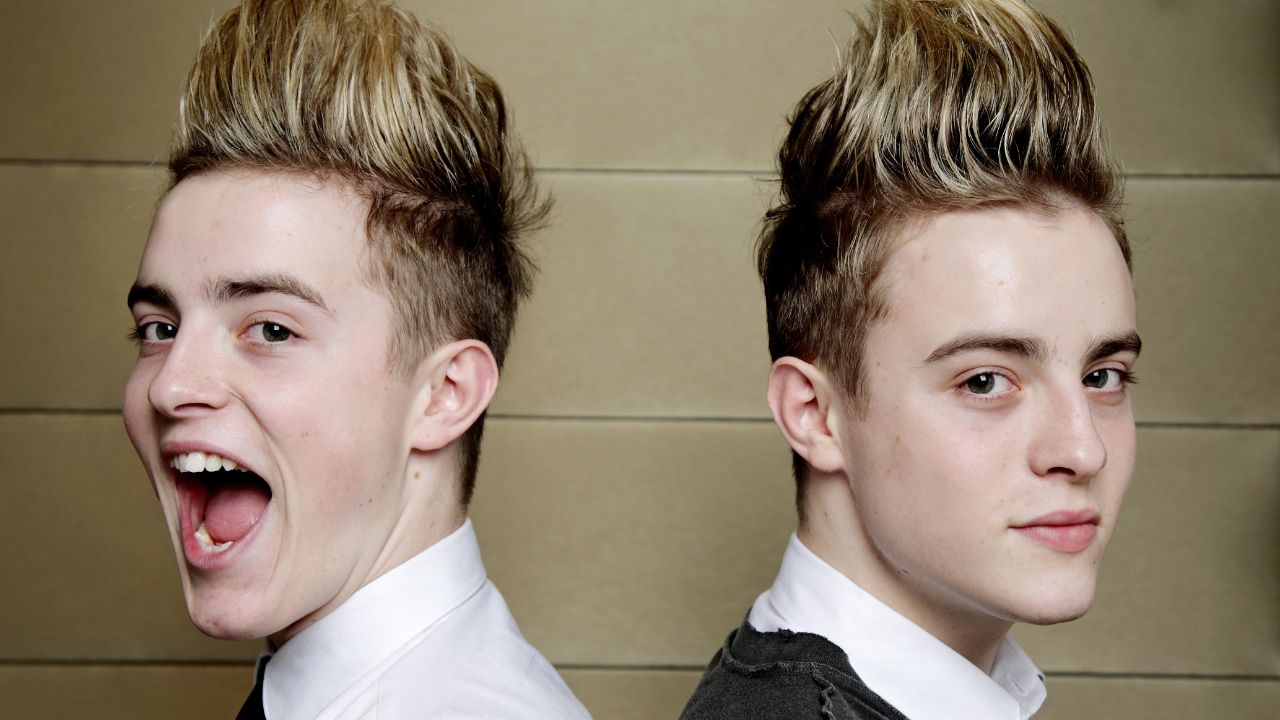 Jedward is believed to have had Botox and laser peel treatments.
Image Source: The Times
There's a possibility that the brothers did get Botox. But there's also a possibility that they have not undergone any plastic surgery procedures at all. If they had not had any procedures, then why do they look so different from their X-Factor days? Well, people grow up and change. They are not going to stay the same forever. They are going to age and look different from when they were young. The same thing may have happened with Jedward. After all, they are not above the laws of nature.
And anyway, if Jedward ever had plastic surgery to polish their appearance, they have never confirmed that. They have never even acknowledged the fans' curiosity about that one. They might not even be aware of what people think and talk about them. They might not even know that people wonder if their glow-up is due to cosmetic surgery. It looks like the only time either of them went under the knife was when Edward had undergone knee surgery.
In 2020, Edward Grimes had invasive knee surgery following a horrific stage accident he had ten years ago. He had suffered a gruesome fall a decade ago from a heightened stage during a live show about a decade ago and he had been living in severe pain since then. This was not the first time he had surgery. He had his knees operated on before but that seems all about it.