Kylie Jenner is highly suspected of having BBL ever since the make-up mogul's butt was noted to have grown dramatically in size in 2015 and it kept on growing for a while. But she never admitted to it. Instead, she went as far as to hide the scars from the plastic surgery. But, since the start of 2023, her a*s appeared to start shrinking. Now, fans are thinking Kylie Jenner removed BBL in 2023.
Even if you hate Kylie Jenner, you can't possibly deny that she has a terrific figure and a fantastic body. But how did she get that kind of body? Whether she was blessed by nature with that body or she used plastic surgery to attain that body is a whole other debate. The debate that has been going on for a long time, the debate that takes over social media every single time she's in the limelight.
And usually, what does that discussion entail? It's mostly just her followers making speculations that the reality star has had breast implants to increase the size of her breasts, that she underwent liposuction to make her waist thinner, and that she got BBL to enhance her butt. Those speculations, Jenner has never confirmed. Even though her body looks very unrealistic and unattainable, she refuses to admit that she had plastic surgery to get that body. Whatever she says, fans are convinced that Kylie Jenner has had breast implants and BBL.
There are more plastic surgery stories of Larsa Pippen and Glenn Close that you might find interesting.
Kylie Jenner's BBL: She Denied Having Plastic Surgery on Her Butt; She Supposedly Tried to Hide Her Scar as Well!
Kylie Jenner (@kyliejenner) would have you believe that her body is naturally that curvaceous, that her breasts and butt are that voluptuous, and her waist is that thin. She has a perfect hourglass-shaped figure and fans think it's outrageous that she's even attempting to deny that she has had plastic surgery in the first place and to sell that she is all-natural. Especially, her fans are furious about her denial of BBL because they believe that she went to extra length to hide the fact that she had BBL by hiding her scar.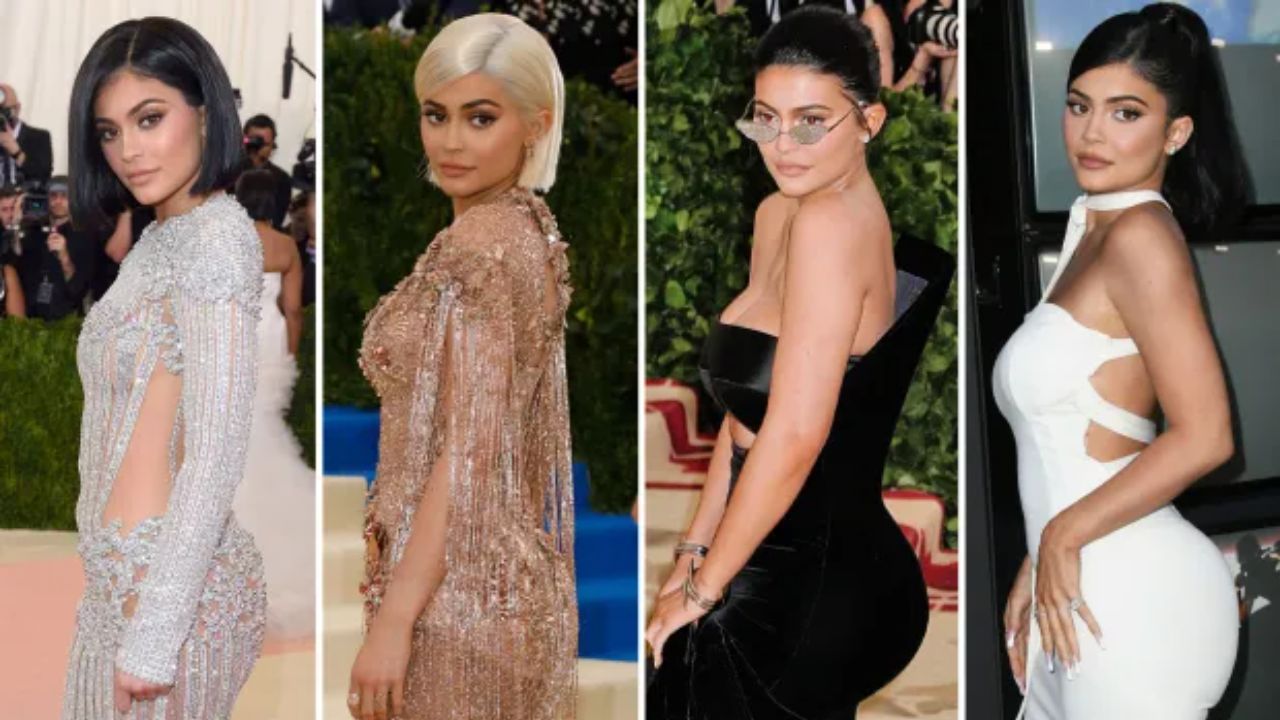 Kylie Jenner before and after BBL
Image Source: The US Sun
Never mind that the make-up mogul's derriere significantly grew larger in 2015, never mind that her body morphed at lightening speed that it was impossible to not get noticed, and never mind that her hips and butt started to grow at an exponential rate in the following years. Never mind that she had an obviously rounder and more massive booty compared to before. Never mind that people sometimes spotted a plastic surgery scar above her butt. She never admitted to having BBL, she only claimed that her rear end changed dramatically due to "puberty."
As far as Kylie Jenner is concerned, it's just the fillers that make her look different. She's clearly had more than just the fillers on her face but, forget that, it's the erasure of the drastic transformation of her derriere (chalking it up to puberty counts as erasure) that gets her followers every time. She may deny having BBL but we can always have the opinions of the expert.
According to Beverly Hills plastic surgeon Dr. Daniel Barrett, the Keeping Up With The Kardashians star has most certainly had BBL and more to enhance the shape of her body. He, like her fans, doesn't believe that there's any way that her body changed so dramatically without surgery. He thinks that her transformation from having a straight-shaped body to a super curvaceous one took way more than just puberty.
Her hip and waist proportions appear to be altered. She has a great shape but it doesn't appear to be god-given. This is typically achieved with a Brazilian butt lift procedure. I can tell without a doubt in my mind that she has had liposuction in her abdomen, her flanks, and fat transfer to her buttocks. There's no other way you can go from a straight-shaped body to this curvaceous body without that procedure.
Kylie Jenner Removed BBL in 2023?
Without ever admitting that she had BBL, Kylie Jenner seems to have reversed her BBL. Since the beginning of 2023, her followers have begun to notice that her derriere appeared to be shrinking. The speculations that she removed her BBL started after a photo of her where she was wearing a skintight jumpsuit from Skims and bending down went viral.
'Kylie Jenner removed BBL' is trending on the internet.
Image Source: Business Insider
The photo went viral because of how significantly smaller her butt looked in comparison to before. Another picture of her taken at the Vanity Fair Oscars party in which she was wearing a figure-hugging silver gown also added fuel to the fire because suddenly, she was not as hourglass-shaped as before. 'Kylie Jenner removed BBL' started trending on Google search after that.
Now, we can't tell for sure if Kylie Jenner removed BBL in 2023 or if she even had it in the first place because she refuses to admit it, but fans have opinions.
One wrote on Reddit,
The BBL era has officially ended.
Another added,
She looks like she lost 30 lbs in a few weeks.
A third one wrote,
She lost weight and probably had some fat taken out as per the new thin trend.